SCCI Stepping Stones brings fashion and architecture programming for youth
IMG LINK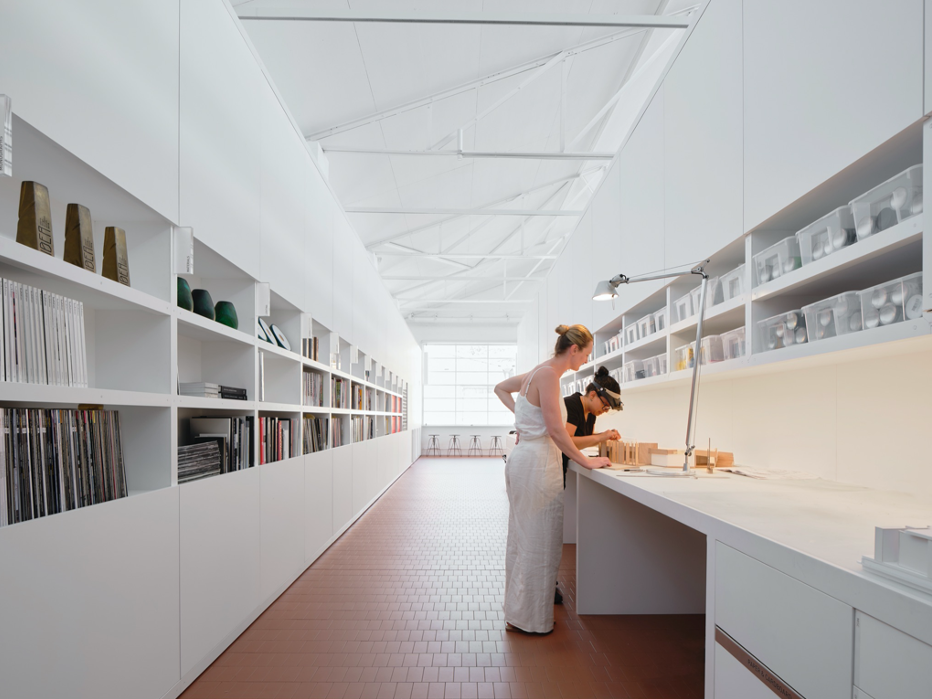 In 2021, from 23 April through to end June, the Sherman Centre for Culture & Ideas (SCCI) returns to live event programming focussing exclusively on youth – presenting Fashion and Architecture via intimate, skills-based workshops, guided tours, films, excursions, keynote lectures, panel discussions and more – for upper primary, secondary and tertiary students.
SCCI Stepping Stones brings architects, designers, curators, artists, writers, academics and cultural leaders together, sharing their professional work with young audiences.
SCCI's Founder, Dr Gene Sherman AM said: "An abiding interest in Education sits at the heart of my engagement with the world. I am a lifelong learner. I read and research daily with purpose and for pleasure. Youth is where the journey best begins and SCCI's Stepping Stones youth programme has been crafted to amplify opportunities for young people to explore unknown and out-of-reach métiers, passions and professions."
23 April-30 June 2021: SCCI Stepping Stones for Tertiary Students
Signalling the foundation's much-anticipated return to live programming, SCCI proudly presents 2021 SCCI Architecture mini-Hubs in collaboration with Education Partners: University of Newcastle (23-25 April) and Western Sydney University (30 April-2 May).
Specifically designed with the needs of each university in mind, each 3-day Hub gathers together more than 30 Australia-based speakers whose shared thinking will explore the evolving complexity of contemporary architecture.
Distinguished keynote speakers for 2021 include: Oscar-winning Film Producer, Emile Sherman; City of Sydney Deputy Mayor, Councillor Jess Scully; and author of MMXX: Two Decades of Architecture In Australia, Professor Cameron Bruhn.
Joining them are architects: Camilla Block (Durbach Block Jaggers), Andrew Burns (Andrew Burns Architecture), Angelo Candalepas (Candalepas and Associates), Graeme Dix (Johnson Pilton Walker), James Grose (BVN), David Kaunitz (Kaunitz Yeung), Jen Kulas (Breathe Architecture), William Smart (Smart Design Studio), Kerstin Thompson (Kerstin Thompson Architects) and Troy Uleman (John McAslan + Partners); artists: Megan Cope and Janet Laurence; editors, writers and critics: Caroline Baum, David Clark, Stephen Todd and Alison Kubler; philanthropists: Andrew Cameron AM, Lisa Chung AM and Dr Gene Sherman AM; museum director Kim McKay AO (Australian Museum) and SCCI Global Emissary, Dolla Merrillees.
The SCCI 2021 Architecture Hubs will be hosted at University of Newcastle and Western Sydney University.
4 May 2021: SCCI + AFTRS Short Film Festival
Each year via a competitive process, SCCI commissions students from the Australian Film, Television and Radio School (AFTRS) to produce short films exploring a set theme related to Fashion and Architecture.
For the first time on 4 May 2021, SCCI and AFTRS will present a Fashion and Architecture Film Festival, screening all 9 films created to date.
8 May-30 June 2021: SCCI Stepping Stones Youth Programming (Ages 8-17)
Dedicated entirely to kids aged 8 and up, SCCI Stepping Stones Youth Programme launches on Saturday 8th May, 2021. This two-month-long programme for young people explores the Foundation's core topics, Fashion and Architecture, in a free, experimental and original series: skills-based workshops, behind-the-scenes tours and fun, content-rich and hands-on events.
SCCI Stepping Stones is led by: Stavroula Adameitis, Alfredo and Isabel Aquilizan, BVN, Johnson Pilton Walker, Tracey Nyatzanza, Smart Design Studio, Liz Steel, Sairi Yoshizawa and Brian Zulaikha.
Across 15 weekend workshops – including some during school holidays – children are invited to discover aspects of Fashion and Architecture in a unique programme exploring topics as diverse as the world of fabric dyeing and weaving, architectural model and maquette making, footwear design and embellishment, African head-wrapping, architecture sketching, paper millinery, museum design and city building.
Conceived by SCCI Founder Dr Gene Sherman AM, SCCI Stepping Stones is a unique programme which sits firmly outside school and holiday camp offerings. Important factors distinguish these intimate, high-impact events from standard next-gen offerings:
All sessions are free upon attendance;
Numbers are limited to 15 per group;
Topics are clearly defined (Architecture and Fashion);
Facilitators are well regarded creative professionals in their own right.
SCCI Stepping Stones Youth Programme host venues include: SCCI Braelin Pavilion in Centennial Park, Paddington Reservoir, Chau Chak Wing Museum and BVN Sydney.
Sherman said: "We look forward to welcoming some 1,000+ next-gen participants at our 2021 SCCI Stepping Stones events and workshops."
SCCI Stepping Stones details online: scci.org.au
Tickets available now to book online for all workshops until sold out:  scci.org.au/event_category/children-workshops