Issue 75
Issue 75 is on its way to subscribers now. Order on its own or as part of a subscription to receive next week. On sale in newsagents on September 3.
The meaning of essentiality is more topical than ever this year, but scrutiny of what one does and doesn't need has always shaped the design of smaller footprint homes. In our annual small spaces issue, we delight in exploring little projects that go a long way.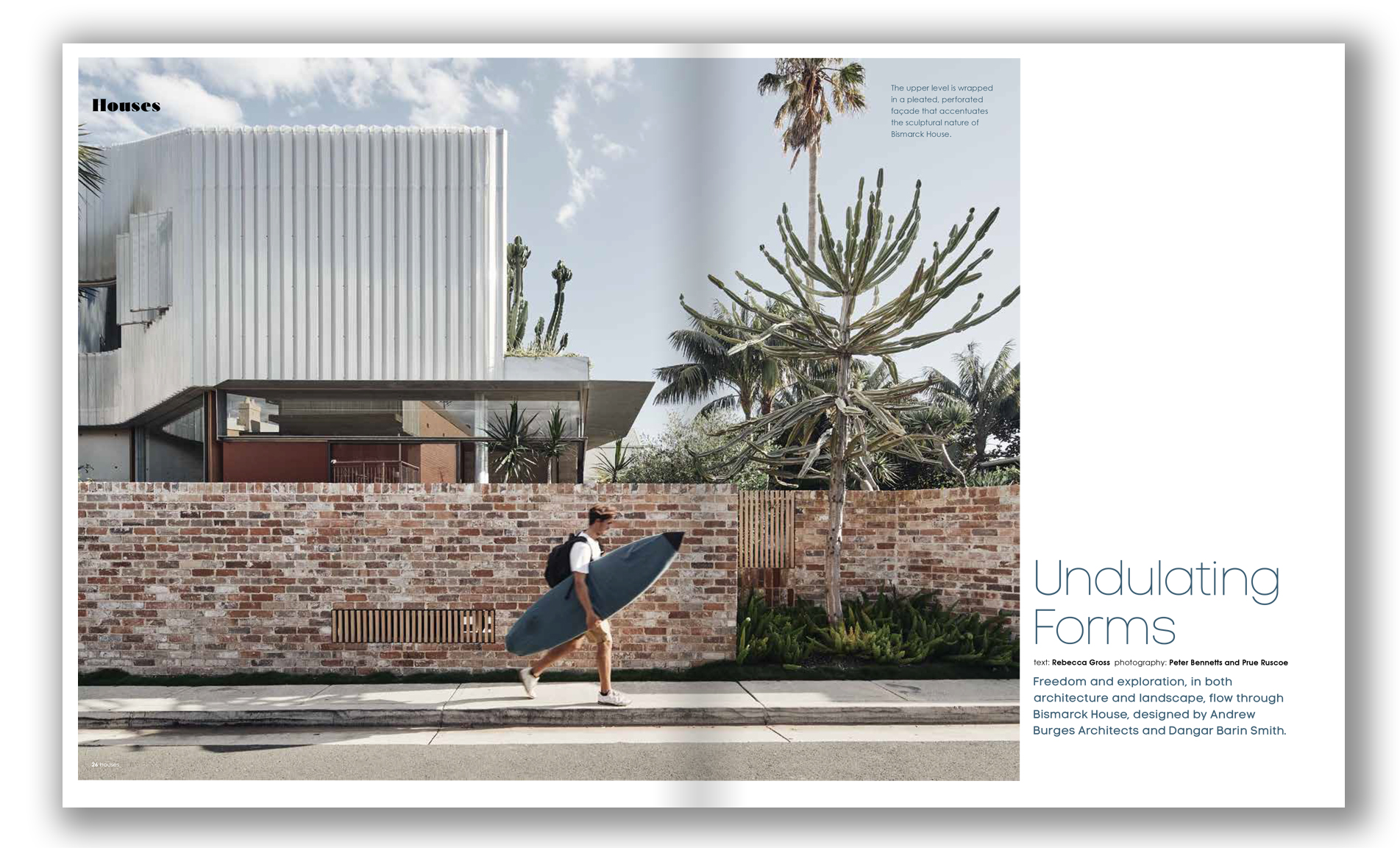 Kicking things off is an experimental and original house designed by Andrew Burges Architects and Dangar Barin Smith, which goes to show that the only limit when working with compact, challenging sites is that of imagination.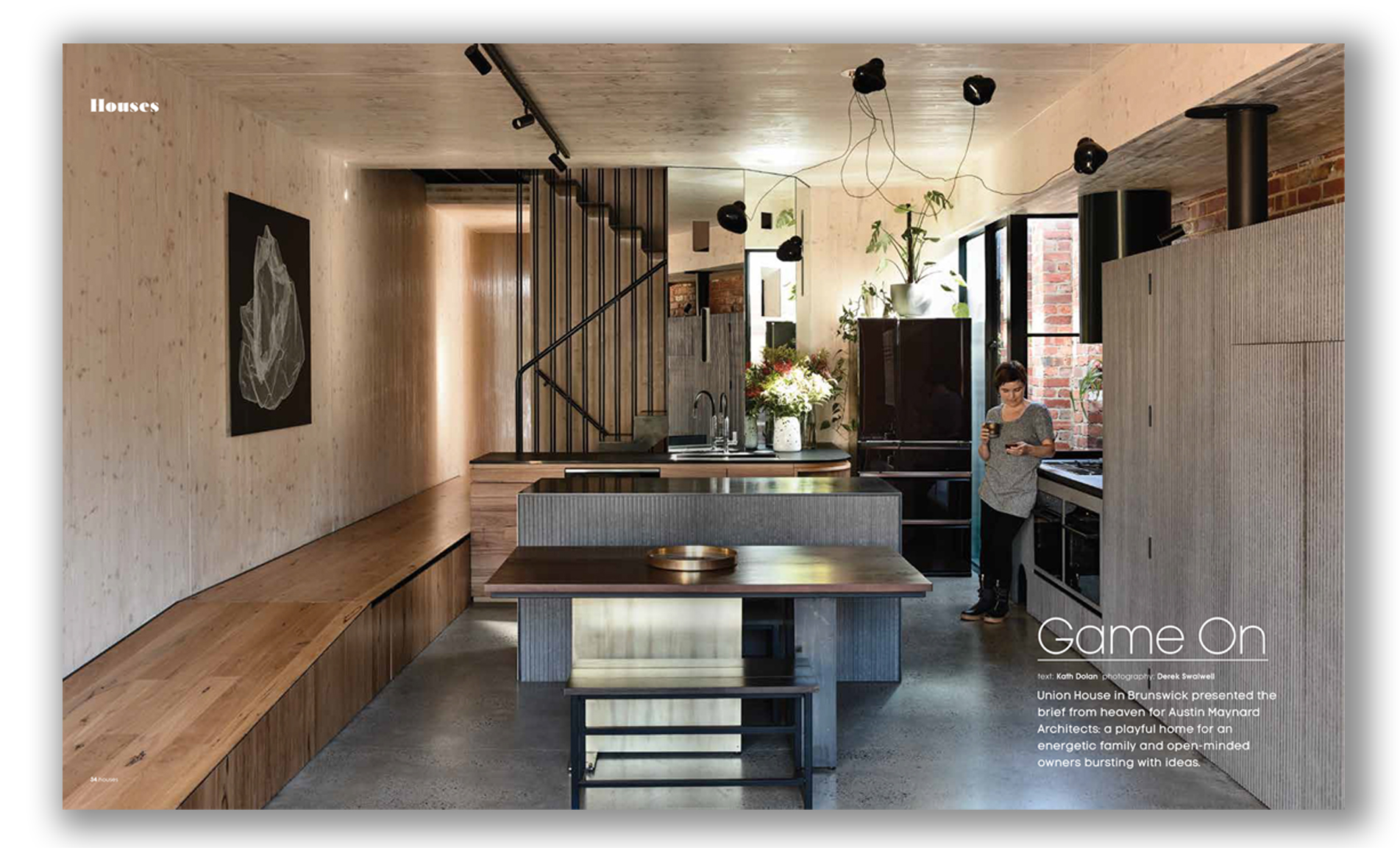 Next up in Melbourne's Brunswick, especially adventurous clients teamed up with Austin Maynard Architects to create a playful home for an energetic family, complete with a climbing wall (what else?).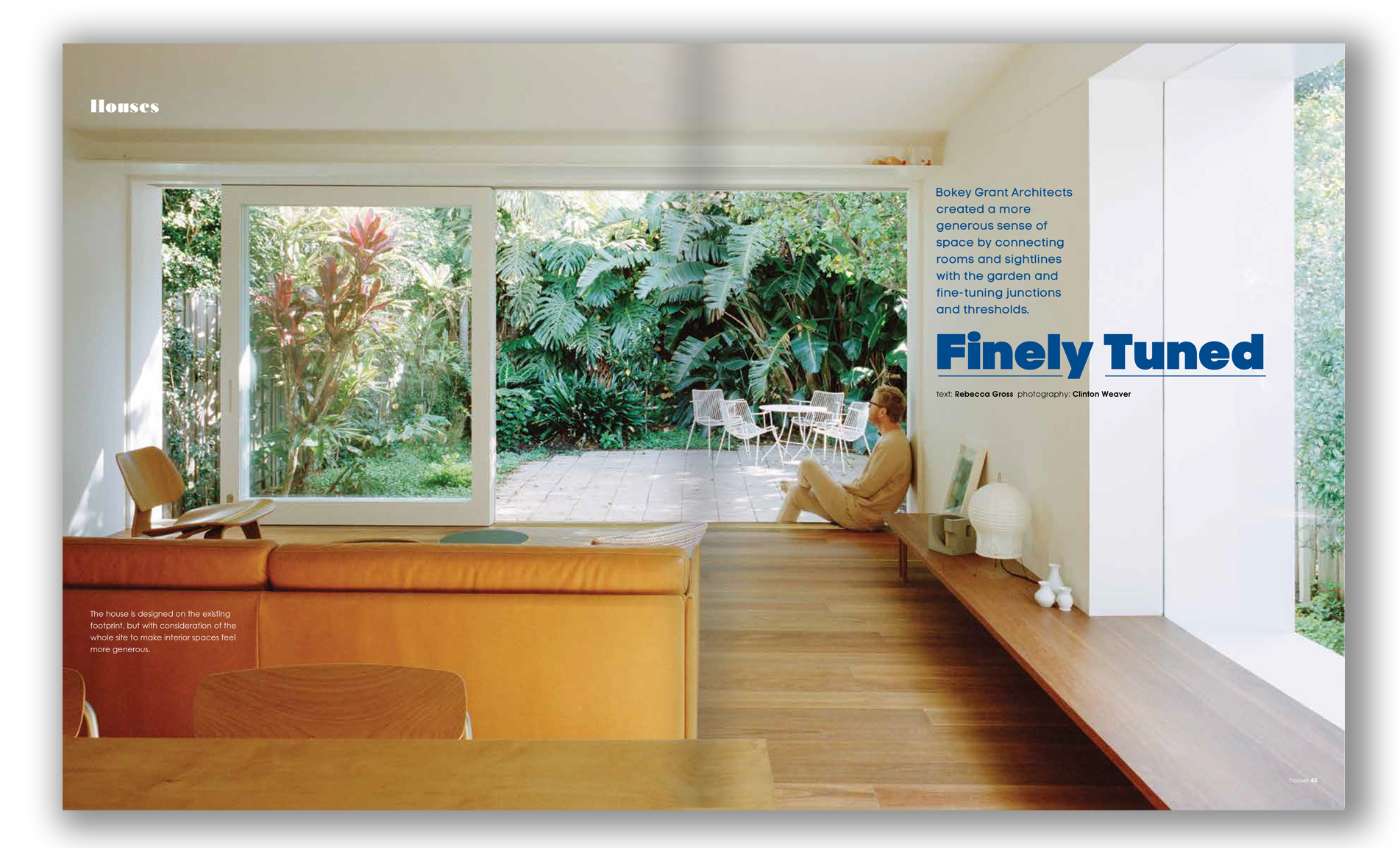 This renovation of an architect's own home in Sydney is so finely-tuned, it might be described as symphonic. Here, the director of Bokey Grant Architects seized the opportunity to make design decisions with which regular clients might not always agree.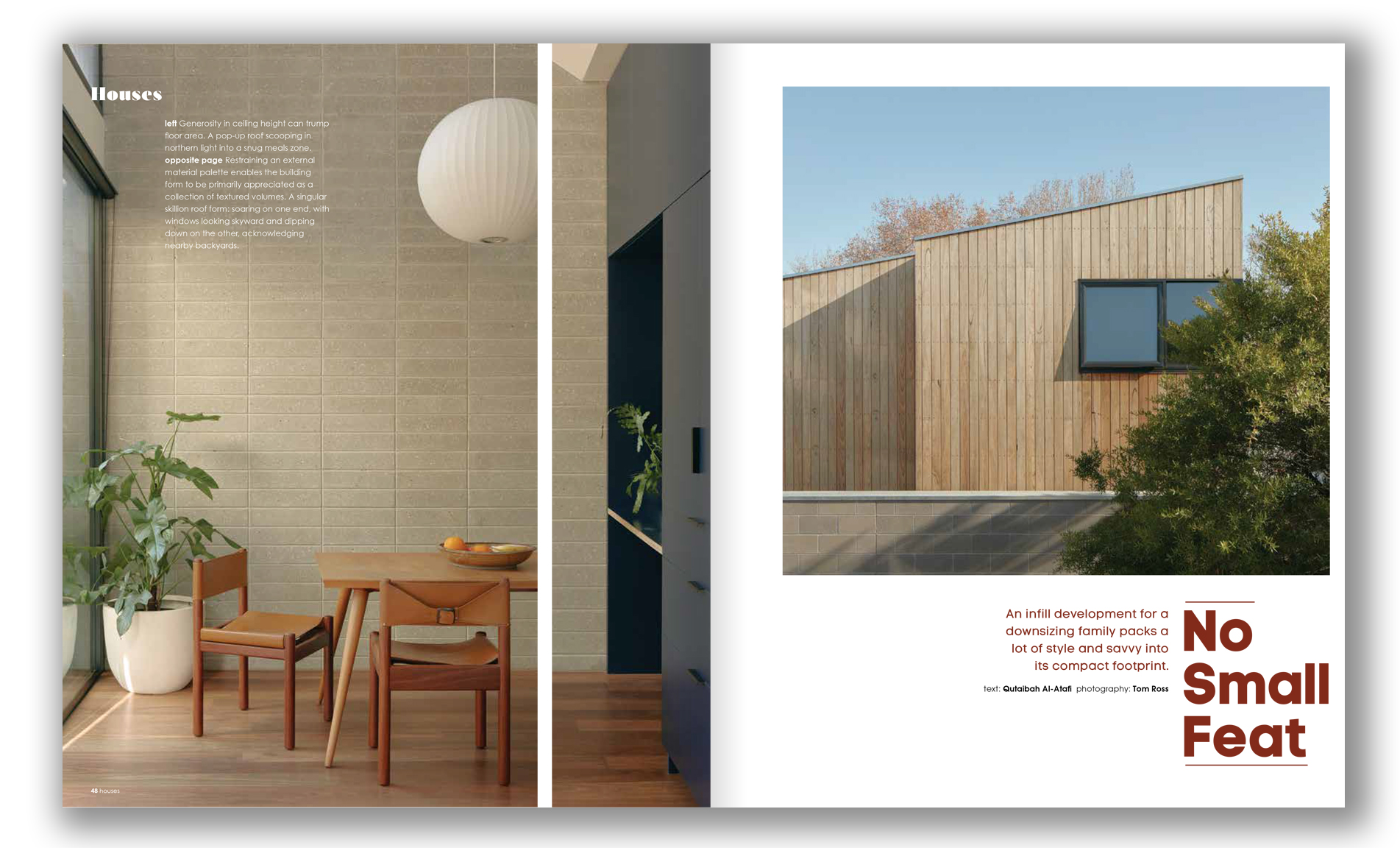 Meanwhile, a family whose children have left the nest decided to downsize whilst maintaining ties with their neighbours and friends on the same street. The solution? An infill development designed by Fowler and Ward that ticks all the boxes and then some.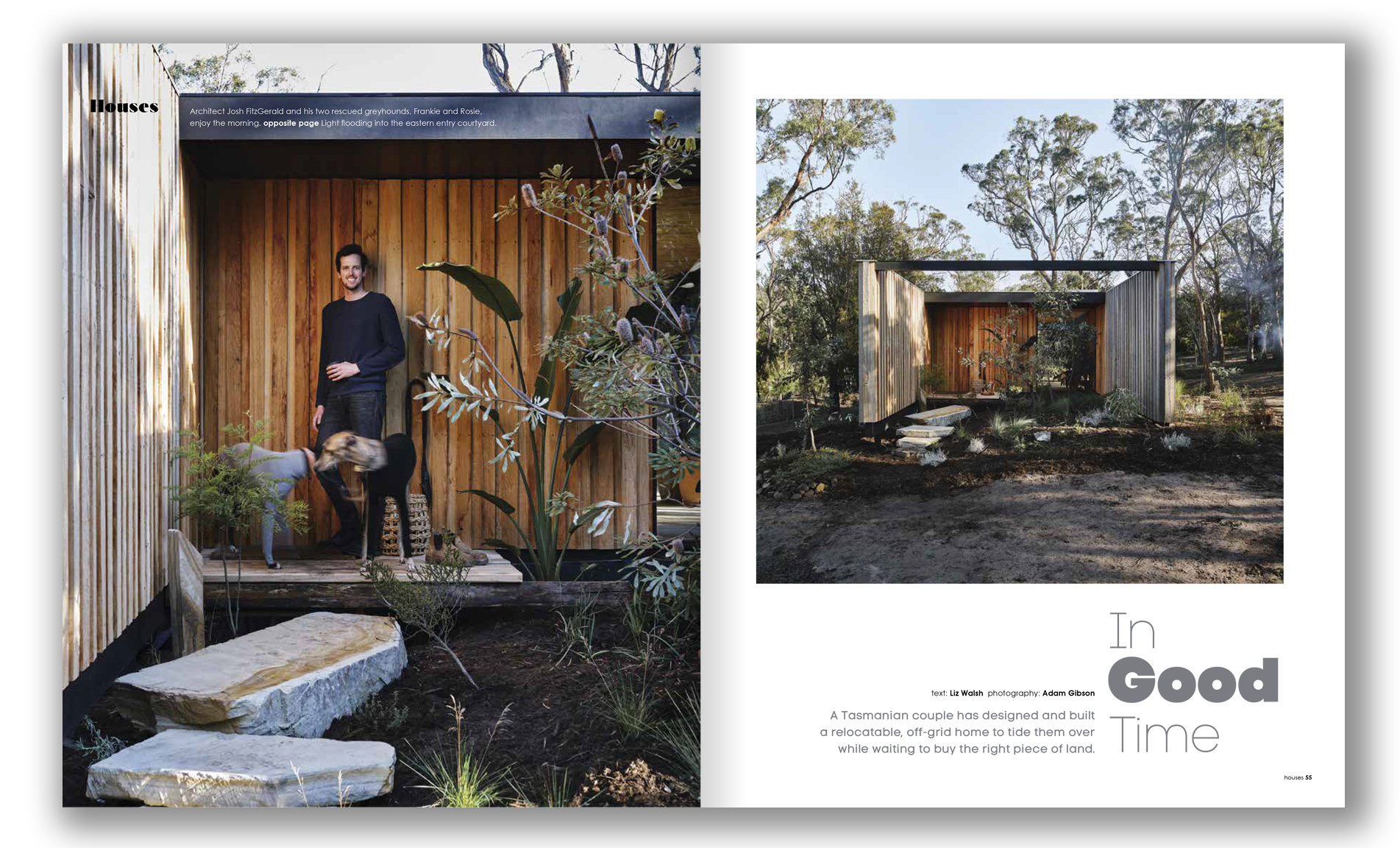 Do good things truly come to those who wait? We think yes, judging by a Tasmanian couple who has designed and built a relocatable, off-grid home to tide them over while holding out for the right piece of land.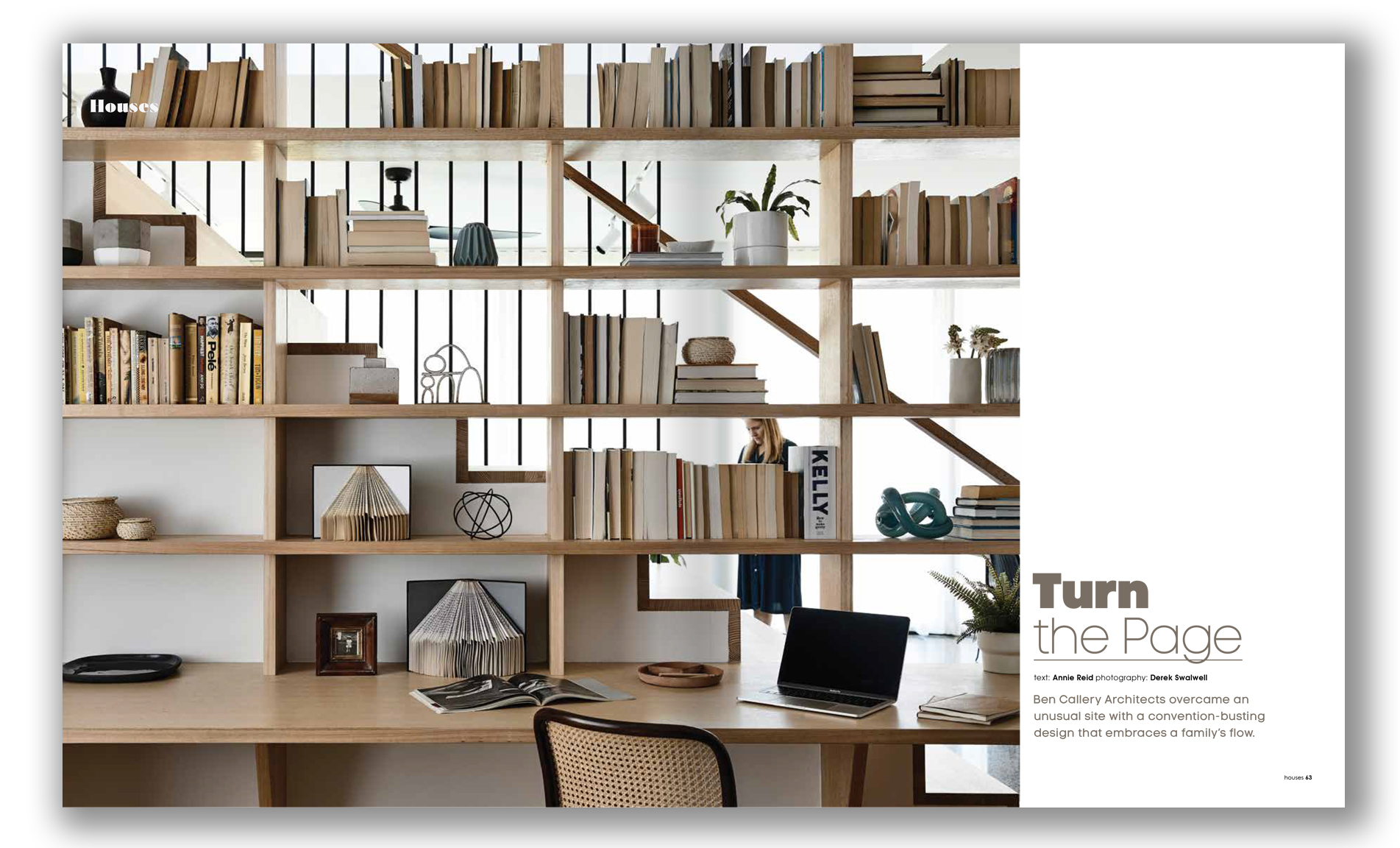 We return to Melbourne, to the suburb of Northcote where Ben Callery Architects realised that an unconventional site called for a singular architectural strategy. The result is a welcoming, free-flowing family home that fits its occupants like a glove.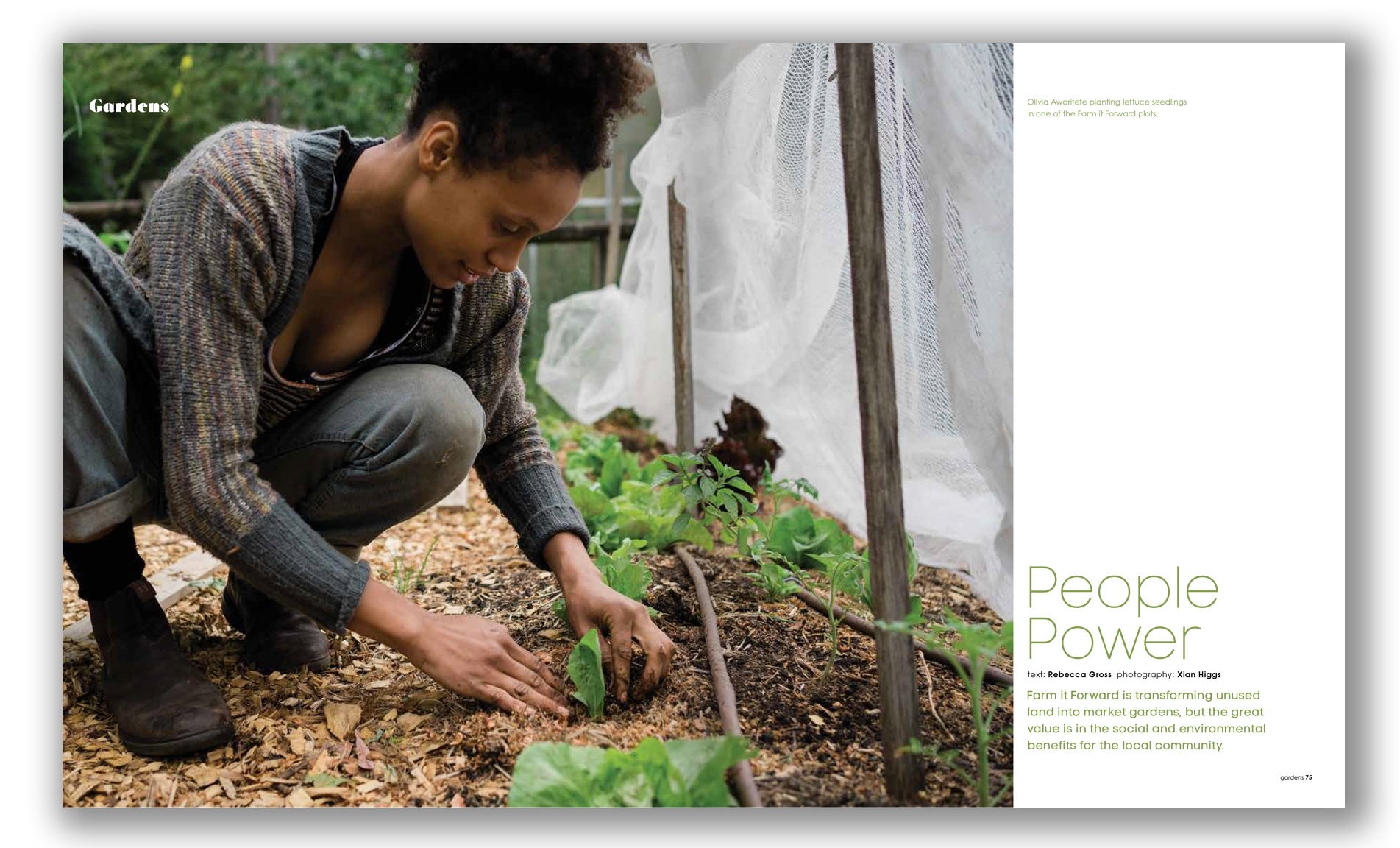 Learn the story of Farm it Forward, who is transforming unused land into market gardens in the Blue Mountains. While growing fruit and vegetables, the social enterprise program is also nurturing a sense of community and environmental awareness.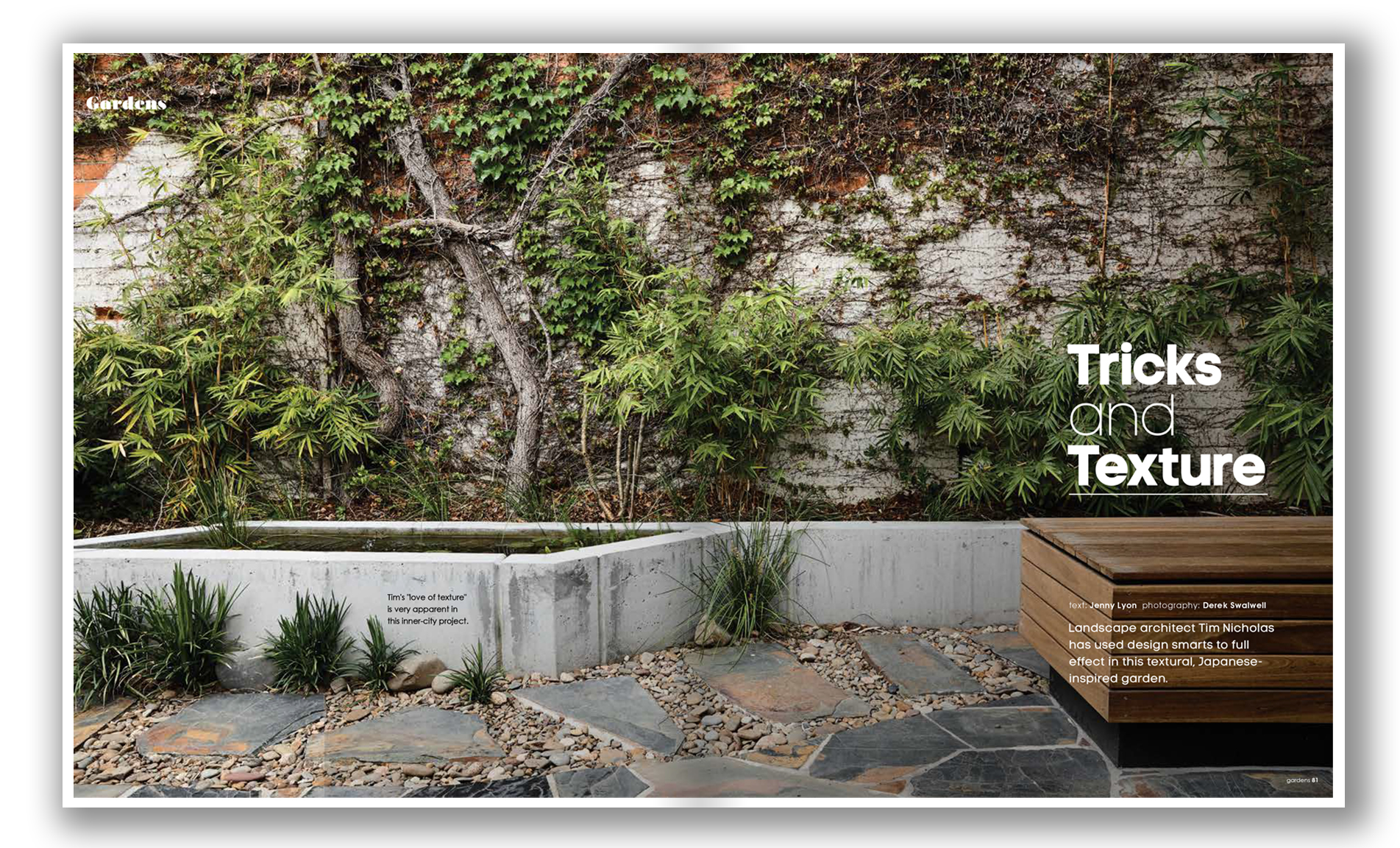 Then, witness how landscape architect Tim Nicholas has employed texture to enlarge a Japanese-inspired garden on a five metre x seven metre site.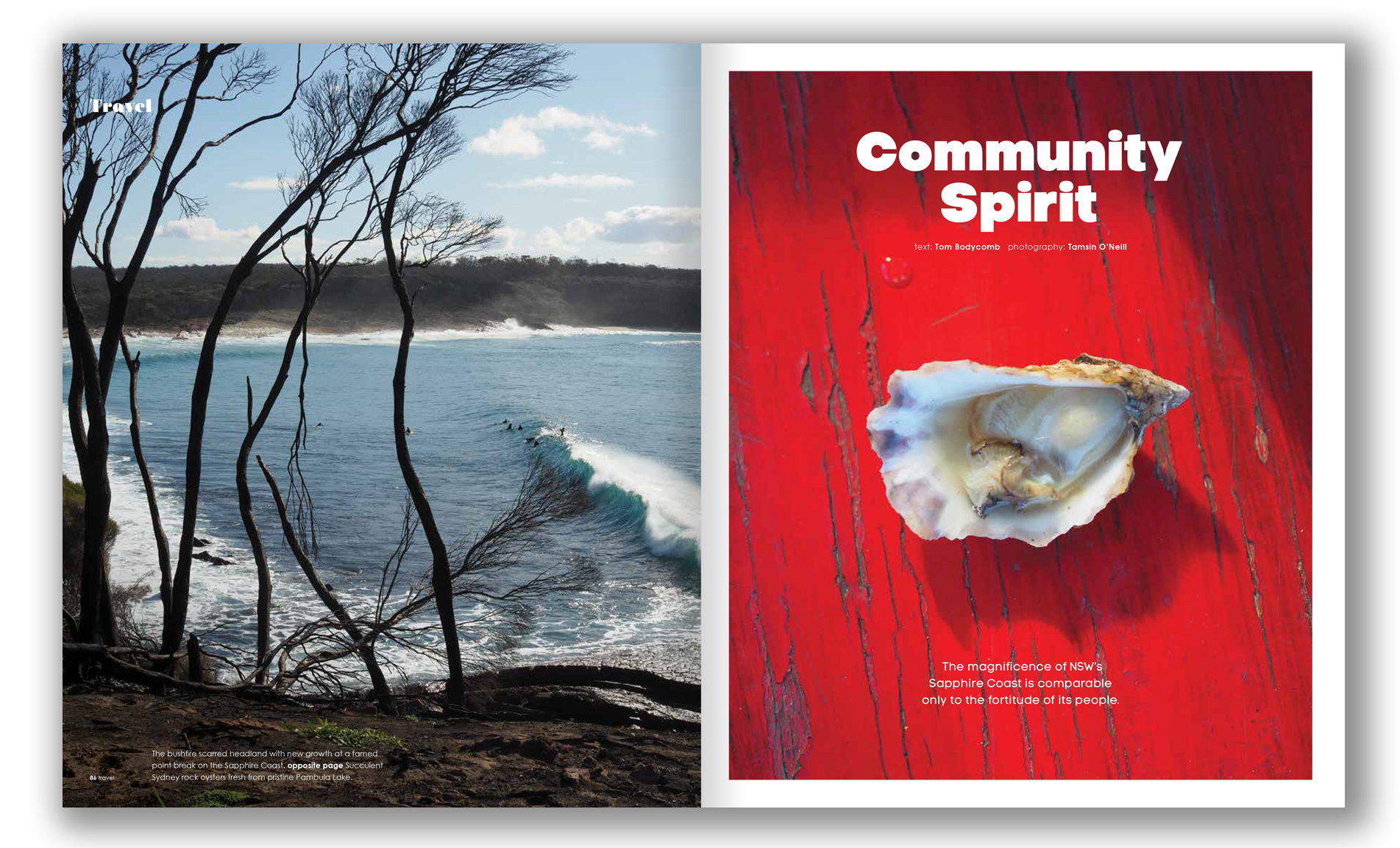 Lastly, we celebrate and delight in the many wonders of NSW's Sapphire Coast. We hope that readers who can't explore very far from home currently file this one under 'save for later'.
Get your copy of issue 75 or subscribe here.