WaterFurnace Envision Series NSKW – Ground Source Heat Pump
IMG LINK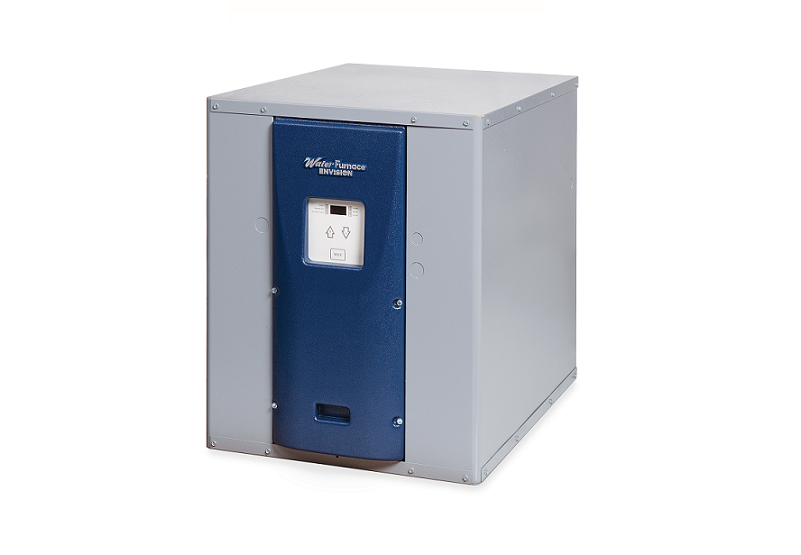 The increasing popularity of underfloor heating has resulted in the NSKW water to water GSHP becoming one of our most popular product ranges. The efficiency and comfort benefits of underfloor heating are further amplified by the NSKW and a well designed Ground Heat Exchanger. A combination that will provide decades of efficient operation.
It's wide range of operating temperatures, compact size, reversible control box and piping enable the NSKW to be used in a variety of applications. In addition to underfloor heating, these include domestic hot water, delivery of hot/chilled water to fan coils, pool/spa heating, snow melt, aquaculture and process water installations.
NSKW units can be used for heating only, cooling only (field converted for chilled water applications) or heating and cooling. A sophisticated microprocessor controls the pumps and compressor by sampling the entering water temperature to ensure optimum temperature control.
The controller enables the user to view all modes of operation and easily adjust temperatures. All fault conditions are monitored by the controller to ensure safe, reliable operation. The NSKW cabinet is fabricated from heavy-gauge steel and finished with a corrosion-resistant polyester coating to provide years of durability and beauty. Copeland scroll compressors, R-410A refrigerant and oversized heat exchangers combine to provide exceptional energy savings.
For further details and brochures on the WaterFurnace Envision Series NSKW GSHP, visit our website.
More products from GeoExchange Australia