Local Talent
IMG LINK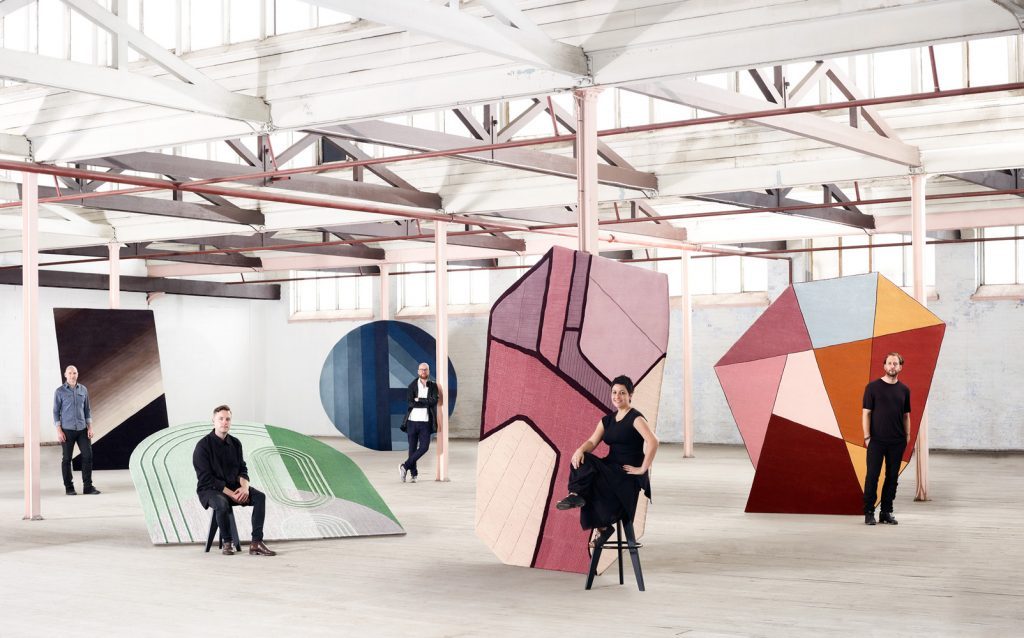 Stylecraft has always had a soft spot for local talent and their latest collection completely celebrates that. The range consists of five handcrafted rugs individually created by five of Australia's leading designers: Keith Melbourne, Tom Skeehan, Ross Gardam, Helen Kontouris and Alexander Lotersztain.
Gardam's circular "Noon" rug is an abstract expression of the passing of light during a 24-hour period a direct reference to his "Noon" furniture range. Similarly, Skeehan's "Hoshi" rug is an extension of his 2017 "Hoshi" range, complete with the incorporation of Japanese minimalism.͞
"Wash" by Melbourne stands out with its detailed gradation of colour and sculptural aesthetic, while Lotersztain and Kontouris have both embraced geometric, mismatched shapes and inviting textures. Both have also chosen to draw from landscape with Lotersztain's "Salt Plain" rug looking to Australia's "Red Centre", while "Terraces" by Kontouris evokes the patterns of stepped rice terraces.
For this collection Stylecraft have also announced a partnership with the Alice Springs Tjanpi Desert Weavers, who help female artists in remote Central Australia to earn their own income from fibre art. Stylecraft are donating 10 per cent of each rug sale to TDW, ultimately supporting the facilitation of material supply, weaving workshops and exhibitions. Love it.