Sussex Taps: A rare local manufacturing success story
IMG LINK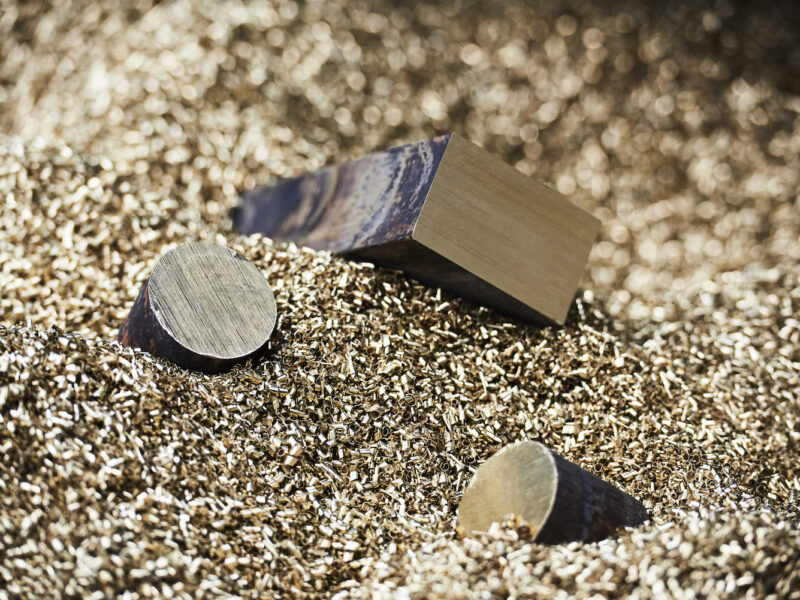 For close to three decades, Sussex has been producing high-end brass tap ware, showers and accessories. Today, the company manufactures more than 400 products across seven core collections from its three Melbourne factories. A focus on sustainability, colour customisation and precision fits has seen Sussex become an industry favourite with leading architects, interior designers, stylists and developers such as Elenberg Fraser, Biasol, Three Birds and Those Architects.
The company was founded in 1991 by Nicolaas Johannes van Putten—a watchmaker and jeweller who diversified into tap manufacturing after moving to Australia from the Netherlands. It is one of the largest tap manufacturers in Australia to own and operate its own foundry, where the life cycle of each Sussex tap begins. Here, a circular process ensures brass is recycled and repurposed into the brass bars that form the basis for each bespoke Sussex tap.
Since 2011, Sussex has been led by Van Putten's daughter Vanessa Katsanevakis and her husband George, who together have steered the company to become one of Australia's leading manufacturing success stories. But with the wake of the Global Financial Crisis spurring most Australian tap manufacturers to take production offshore, Vanessa faced an early challenge in her leadership of the company: keep production local, or go offshore to compete on price.
Vanessa committed to preserving Sussex's legacy of local craftsmanship, harnessing the foundry and pivoting the brand to suit a burgeoning sector of the homewares market that sought luxurious products that were also locally and sustainably made. In 2018, she was awarded Young Manufacturer of the Year by the Victorian Manufacturing Hall of Fame, and over the past five years she and George have spoken at the Victorian Manufacturing Showcase, National Manufacturing Week and to several secondary schools about the value of local manufacturing and industry.
Today, a vertically integrated manufacturing line is supported by the skill and craftsmanship of 65 artisans working across three sites in the city's north. Sussex's capabilities extend from research, design and development to tool making, robotics & CNC, assembly, warehousing and dispatch, augmented by teams in after sales, marketing, sales and administration.
A purposeful, circular manufacturing process allows Sussex to minimise waste while exercising precise control over all aspects of manufacturing. The journey from brass block to refined piece of tap ware is a slow and careful one. From the curve of an outlet to the colour finish of a mixer set, Sussex's craftsmen and women are committed to inspecting and handling every piece that leaves the factory floor.
While sustainability has long been an inherent value for the company, it has increasingly become an important aspect of Sussex's focus and investment. A commitment to local manufacturing, which effectively eliminates shipping, already means a greatly reduced carbon footprint, but Sussex has also implemented further sustainable initiatives over the last five years, including LED lighting updates which have reduced lighting costs by 50%. Energy cooling costs at Sussex's foundry improved metal melting rates by 7%, or 71 tonnes in carbon emissions. And the recent installation of 100kW solar panels will reduce Sussex's emissions 30%.
These endeavours have garnered recognition, with Sussex winning the 2015 NBAA Environment Award, the 2017 Hume City Council Sustainability Award, and nominated for The Design Files x Laminex's 2020 awards in the Sustainability category. As Sussex looks to the future, the integration of sustainability, high-end design and local manufacturing is forged through innovation and a prevailing commitment to the importance of craftsmanship.
To learn more about Sussex Taps, visit sussextaps.com.au