Sussex reveals LUXPVD offering off the back of a multimillion dollar investment in new tech
IMG LINK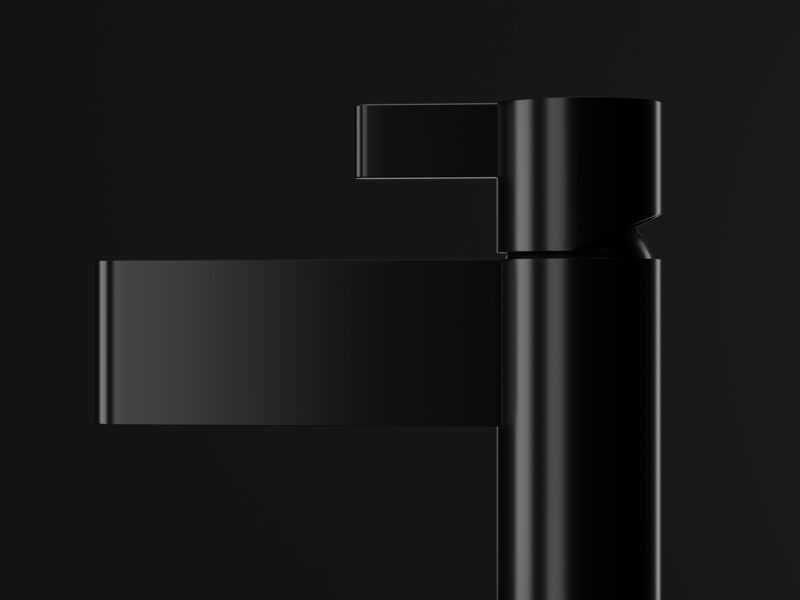 Billed as its 'LUX' finish option, Sussex's PVD offering launches to market with seven new finishes, including an exclusive matte black option that can't be found anywhere else in Australia. LUXPVD®
 will be available across all of Sussex's seven core collections. 
Sussex is one of the largest tap manufacturers in Australia to own and operate its own foundry, where every tap is produced within a closed-loop system and passed through the hands of seasoned craftspeople. The company employs more than 65 staff at four locations across Melbourne's north, and manufactures more than 400 unique products across seven core collections. In the 2019–2020 Financial Year, Sussex sold more than 59,000 products.
The news of Sussex's LUXPVD® offering comes as the Melbourne-based company becomes the first tap manufacturer in Australia to be certified as a carbon neutral organisation and producer of tap ware, achieved in partnership with Climate Active. 
"The investment in the PVD technology, as well as the facility that houses it, makes Sussex a truly state-of-the-art tapware manufacturer, and the only in Australia to offer a carbon neutral, PVD solution for tapware," says Sussex's Director Vanessa Katsanevakis.
"It's this combination of investment in innovation and sustainability that puts Sussex at the forefront of the Australian manufacturing industry." 
Until now, Sussex has exclusively used electroplating finishes on its products. Physical Vapour Deposition (PVD) creates a superior finish to standard electroplating by applying an ultra-thin film of scratch-resistant coating to metal. It is the most responsible and ethical alternative for producing coloured tapware finishes as it is made with no contaminants or dangerous by-products. The longer life-span afforded by PVD finishes means reduced landfill, and Sussex's LUXPVD®  technology uses a fully automated water filtration cleaning system that purifies water during the production process.
The investment in the technology makes Sussex a fully vertically-integrated manufacturer, with design, manufacturing and finishing under one-roof. Sussex's LUXPVD® offering will reduce lead-times by 50% and enable warranties to be extended to 10 years (from two). Sussex's European PVD equipment is the first and only of its kind in Australia, allowing the company to set the benchmark for the highest quality PVD finishes in the country and compete on a global stage. 
"Sussex has been mastering the art of precision tap making for 25 years now. The launch of LUXPVD®  symbolises a new level of mastery that we have achieved over our product offering, and it comes with the promise to our customers that they can always expect us to pursue manufacturing excellence within Australia," says Katsanevakis. 
Sussex was founded 25 years ago by a watchmaker-turned-jeweller, Nicholaas Johannes van Putten. Vanessa, Nick's daughter, took over the company in 2011 in the wake of the Global Financial Crisis, when she immediately faced an early challenge in her young leadership of Sussex: take the company offshore to compete on price, or maintain its local footing and invest in renewable energy, marketing and design. She chose the latter, and in 2018 was awarded Young Manufacturer of the Year by the Victorian Manufacturing Hall of Fame.
The announcement of the more environmentally-friendly LUXPVD®  finish option marks another milestone on Sussex's near decade-long sustainability journey. In addition to being the first and only Australian tap manufacturer to reuse all waste metal materials, Sussex's emissions reduction strategy in 2021 includes goals to reduce packaging, landfill, water and electricity usage, as well as to recycle 85% of materials each year. 
Sussex's recent carbon neutral certification has been achieved using a range of active and passive emissions reduction strategies. Between 2016 and 2020, Sussex has installed LED lighting upgrades at all four of its facilities, leading to greenhouse gas emissions reductions of at least 30% at each site. Sussex houses 273kw of solar panels which will reduce current carbon emissions by 16%—332 tonnes per year—which is equivalent to taking 100 cars off the road.
"Sussex has always been committed to investing in the future, and that means three key things: investing in people, investing in Australia and investing in our product. From the craftspeople we employ to the solar energy we use, innovation and sustainability are both approached through a simple yet powerful proposition: to make it right," says Katsanevakis. 
Known for its in-house mastery of design customisation and array of finishes, Sussex has become a firm favourite of Australian interior designers, architects and developers, including Nightingale Housing (for whom Sussex is their preferred tapware supplier), Elenberg Fraser, Three Birds Renovations and Biasol.