DESIGN Canberra 2020 highlights
IMG LINK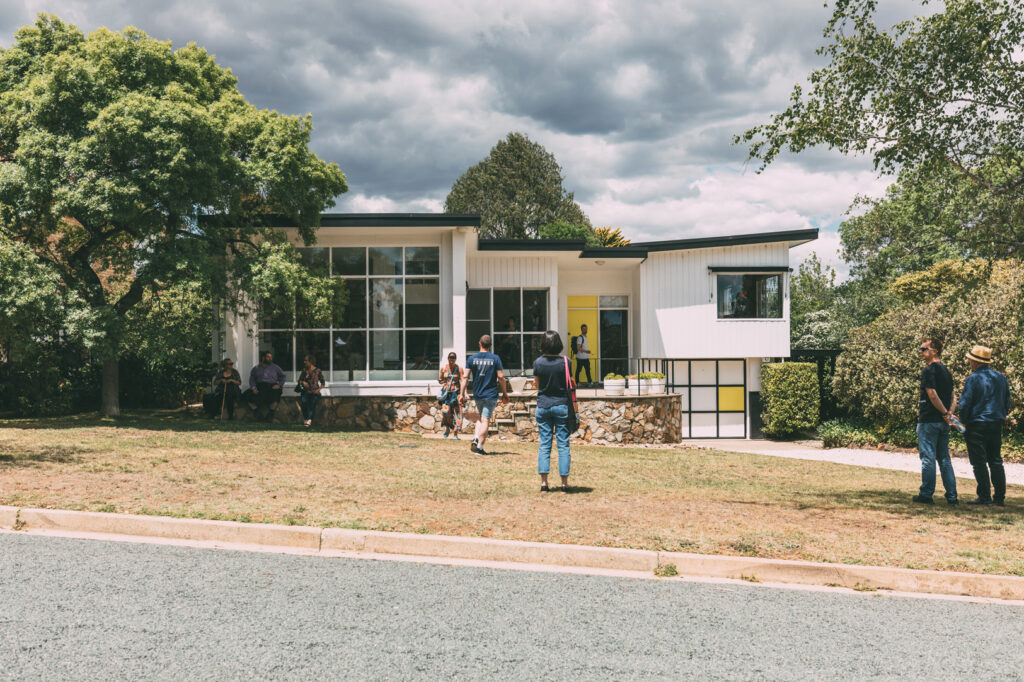 DESIGN Canberra returns for its seventh year from 9-29 November 2020 with the annual three-week festival taking over the nation's capital and celebrating Canberra as a global city of design and a living design laboratory. In 2020, DESIGN Canberra presents more than 200 events, exhibitions, talks, tours, activations, markets, collaborations, and artists' studios. We've singled out a few highlights from the program below.
This is Suburbia
Local photographer Davey Barber (5 Foot Photography) has set out to explore and photograph the very place that raised him, the Canberra suburbs of yesterday, today and tomorrow for his debut exhibition This Is Suburbia.
designcanberrafestival.com.authis-is-suburbia
Exhibition: Art By Architects
A curated selection of architects' sketches, paintings, sculptures, models, photographs, textiles, graphics, ceramics, etc. that represent architecture from an artistic perspective.
designcanberrafestival.com.au/art-by-architects
Public Art and Architecture Walking Tours
Some of the greatest design embraces collaboration between architects and other creatives including artists. Join curator, writer and art historian, Deborah Clark on a guided walking tour exploring the marriage of public art and architecture in Canberra City. See old favourites in a new light and discover untold stories of Canberra's rich public art collection.
Creating Architecture: Speaker Event
A selection of 2020 ACT Architecture Award winners discuss the process behind the creation of their award-winning projects. Speakers will talk about the site context, client aspirations, key planning strategies, and following the project from concept through to completion.
Free event, bookings essential.
designcanberrafestival.com.au/creating-architecture
In Conversation: Architecture and care of our national collections
Join us for a thought-provoking discussion on the role architecture and design play in caring for our priceless national collections.
designcanberrafestival.com.au/architecture-and-care
Workshop: Draw Like an Architect
This workshop will provide you with an opportunity to learn the tricks of the trade for architectural drawing, including line types, different mediums, capturing the right perspective, and balancing colours and textures.
Free event, bookings essential