HIP V. HYPE launches podcast series
IMG LINK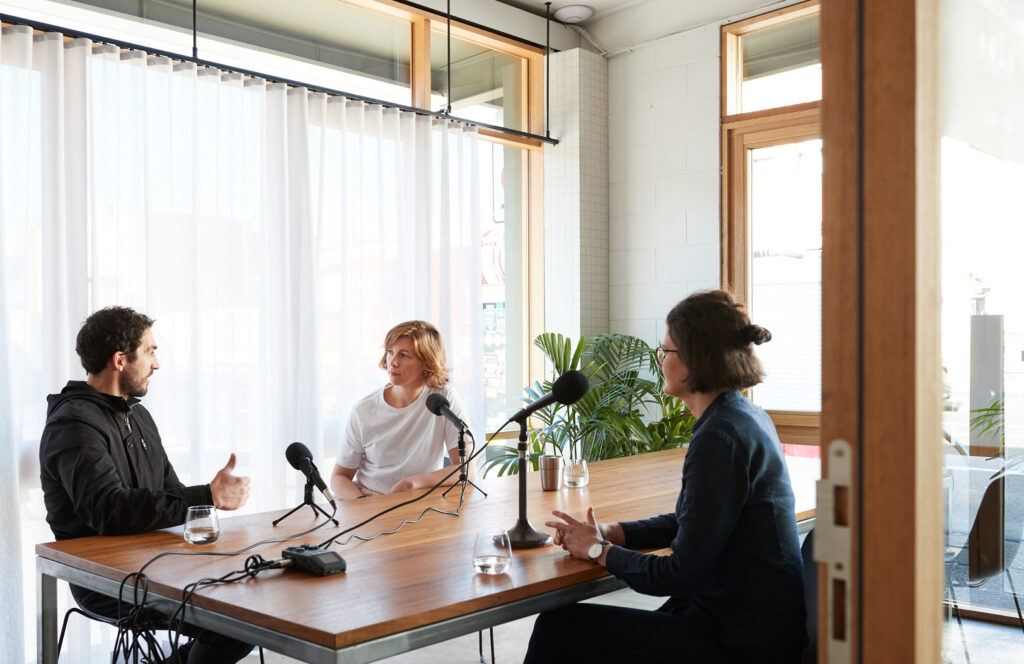 HIP V. HYPE is excited to release a series of 10 conversations on the projects, people and ideas that are working to achieve the healthy, sustainable and prosperous future that all Australians deserve.
Hypecast, the HIP V. HYPE podcast is produced in collaboration with Climactic, the podcast for the climate community. The Climactic Collective is the natural production partner for this series. Climactic is an independent podcast network that tells the stories of people making a difference on climate change.
Hosted by Laura Phillips, Head of Editorial and Urban Advocacy at HIP V. HYPE, Hypecast features engaging narratives on how we can better enable the development of carbon neutral housing, what policy mechanisms need to be considered to support the sustainable growth of our cities, and how community led climate action can make an impact on sustaining our natural environment for future generations to come.
"Hypecast is an opportunity to actively engage with the broader community in long term discussions about the future of our cities in an effort to shift the national conversation towards sustainable patterns of urbanism," said Laura Phillips.
"At HIP V. HYPE, we believe in a considered, engaged and deeply collaborative approach to designing and building the safe, sustainable and inspired future city we deserve. Building long-term relationships with our collaborators and investing heavily in the communities in which we work is central to everything we do. I'm excited to be sharing the stories and ideas behind our team's work to build more sustainable buildings and spaces for people," said HIP V. HYPE Director, Liam Wallis.
"The Climactic Collective is a podcast network dedicated to increasing engagement with the climate crisis in all aspects of society, and we're thrilled to be collaborating with HIP V. HYPE practitioners in cutting edge urban design. We're thrilled to be helping them share their expertise to a wider audience; to demystify the building industry, cut through greenwash, and help us see the way forward through the great test of the climate crisis. The built environment, housing, heating and cooling, and transport are all prime areas needing innovation to cut emissions and meet Australia's Paris Treaty commitments," said Mark Spencer, Founder and Publisher of Climactic.
The ten episodes will cover topics including diverse and accessible housing, the benefits of carbon neutral housing, assessing the best framework to establish collaborative housing, how to deliver community-led housing such as Nightingale 2.0 and how we can better support apartment living for families.
The series will also look at how to best support the sustainable growth of our cities, how the UN Sustainable Development Goals can shape the future of needs based housing and how community led climate action can create lasting impact, even in the midst of a global pandemic.
Hypecast is available to listen on at omny.fm/shows/hypecast as well as on Spotify, Apple Podcasts, Castbox and Pocketcasts.