Sydney households diverting food scraps from landfill
IMG LINK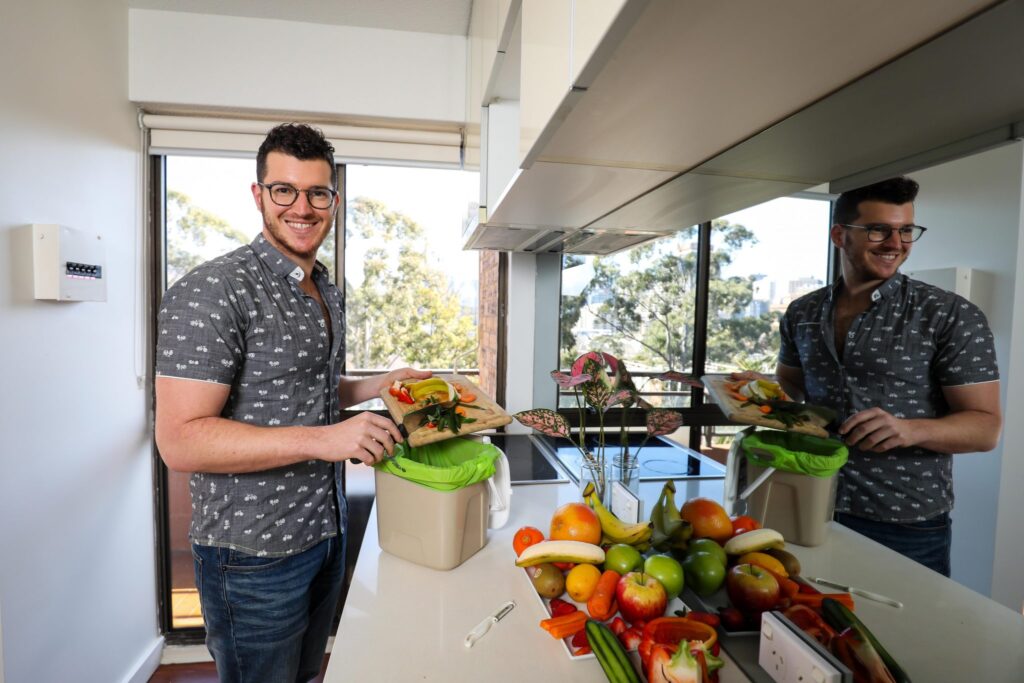 A new City of Sydney trial will see food scraps from up to 4000 homes diverted from landfill and turned into green energy or plant fertiliser.
330 houses and 53 inner-city apartment blocks have been selected to take part in the trial.
Participating households are provided with a small kitchen caddy to store their food scraps, an initial supply of compostable caddy liners and a food scraps bin to be placed on the kerb for pick up.
Lord Mayor Clover Moore said the trial was an important step in the evolution of waste collection and a critical component of the City's waste strategy and action plan, endorsed by Council in 2017.
"There have been many advancements in waste separation technology, but the most effective method is when our residents separate the waste themselves at the source," Lord Mayor Clover Moore said.
"Food scraps generally make up one-third of the average red lid bin, so this trial will divert a significant amount of waste from landfill. There has been huge demand from residents to participate in this trial and if successful, we'll look at providing this service across the entire council area."
Food scraps will be sent to Australia's first food waste-to-energy processing facility EarthPower in Camellia. The scraps will be processed using anaerobic digestion technology, where microorganisms break down biodegradable material in a chamber without oxygen.
This process produces biogas which is converted to green electricity and a nutrient-rich sludge that is dried and granulated to produce nutrient rich fertiliser.
EarthPower sells the green electricity it produces into the grid. Electricity generated at the facility can power up to 3600 homes at full capacity. The fertiliser pellets are sold to be used in farms and gardens.
With the majority of City of Sydney residents living in apartments, having compost facilities at home isn't always possible. Potts Point resident and strata committee member, Joel Handler, encouraged his apartment block neighbours to get involved in the trial. 
"It's a fantastic initiative, particularly for apartments like mine that can't logistically manage a composting system," Mr Handler said.
"There are lots of items that can be recycled. It's nice to know that the scraps are being processed in a facility in Sydney and can be used to benefit the environment. I'd love to see more residents get involved and for this trial to be a massive success for all those involved. Sydney residents can be proud of how much food waste they'll be able to redirect away from general waste bins."
"There's a real opportunity to inspire people to not only recycle their food scraps, but also think about what other changes they could make that might have a positive impact, whether it's reducing their water use or recycling e-waste through the council."
The City has received funding for the trial from the NSW Environment Protection Authority's 'waste less recycle more initiative', which is funded by the NSW waste levy.
To find out more about the City of Sydney's food scraps recycling trial, visit cityofsydney.nsw.gov.au/foodscraps