Craft Victoria's annual emerging maker exhibition returns
IMG LINK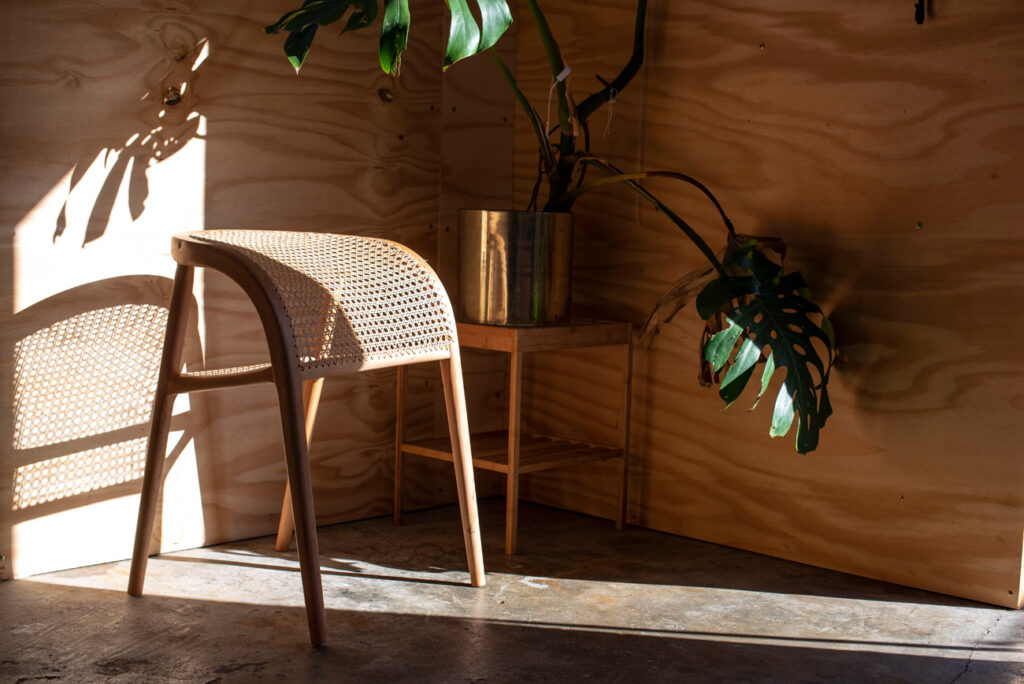 An exhibition showcasing the most promising graduating artists from across Victoria working in ceramics, glass, furniture, jewellery, textiles and handcrafted objects will open at Craft Victoria on 1 February.
Fresh, Craft Victoria's annual emerging maker exhibition, returns in 2020 with the next wave of talent representing the forefront of innovation in contemporary handmade practice. Ten recent graduates have been selected from tertiary and TAFE Institutions across Victoria by a team of craft and design professionals.
This years'  Fresh finalists push the boundaries of contemporary craft – from intricate jewellery that symbolises the human body's entanglement with new technologies, to an oversized traditional Indigenous bull kelp water carrier that speaks of Aboriginal cultural survival and revitalisation.
The 10 finalists for the exhibition were selected for the quality of their ideas, high level of skill, experimental approach to materials and processes, and the way these were brought together to create exciting and meaningful objects.
Craft Victoria's Executive Director, Bryony Nainby, said: 'The 10 talented makers selected for Fresh are representative of the surging interest in handmade practices internationally among artists and audiences."
'Their bold approaches to materials, technologies and concepts are part of a global trend which is pushing the boundaries of traditional craft practices into exciting new territory."
"As Craft Victoria celebrates its 50th anniversary in 2020, Fresh embodies what craft practice is about today. These makers demonstrate an astonishing level of skill in their transformation of materials. Although often using techniques which are centuries old, the work of these makers is as much about new approaches as it is about tradition."
Craft Victoria is delighted to launch its 2020 exhibition program with the Fresh exhibition. For 50 years Craft Victoria has supported the growth of thousands of makers, nurtured hundreds of small creative businesses and challenged the boundaries of craft practice.
Fresh highlights Craft's ongoing commitment to the development of emerging makers, nurturing their talent at a vulnerable stage in their careers. The exhibition creates a focus for discussion on contemporary craft practice and the social, environmental and economic context which shapes it.
Since 1993, Fresh has supported some of the most talented makers in Australian craft and design. Renowned ceramicist and past Fresh finalist, Amy Kennedy, says "Being a part of the exhibition introduced me to a wider community of inspiring makers and was a tremendous boost to my confidence at such an early stage in my career. The exposure and recognition gained through Fresh helped set a foundation on which to build a career in ceramics."
Fresh will run from 1 February – 7 March 2020 with the exhibition opening 1 February 2020. Finalists include Nikolina Brown, Casey Chong, Heather Daniel, Ellie Godworth, Edwina Green, Anni Hagberg, Anke Kindle, Alice Ramsden, Gaia Maria Walicka and Duncan Young.
The selection panel for the 2020 Fresh exhibition included architect, designer and furniture maker Adam Markowitz, artist and curator Adriane Hayward, artist and curator Louise Meuwissen, contemporary jeweller Yu Fang Chi, artist and ceramicist Zhu Ohmu, and Craft Victoria's Fresh project curator Eliza Tiernan.
The 2020 Fresh exhibition is supported with awards and opportunities from established organisations including John Wardle Architects, The Design Files, The Sofitel Melbourne On Collins, e.g.etal, Future Leaders, and Rose Chong Costumiers. Their support helps to further opportunities for emerging makers in Victoria.
Fresh 2020
Exhibition dates: 1 February – 7 March 2020