The 2017 Dulux Study Tour shortlist has been announced
IMG LINK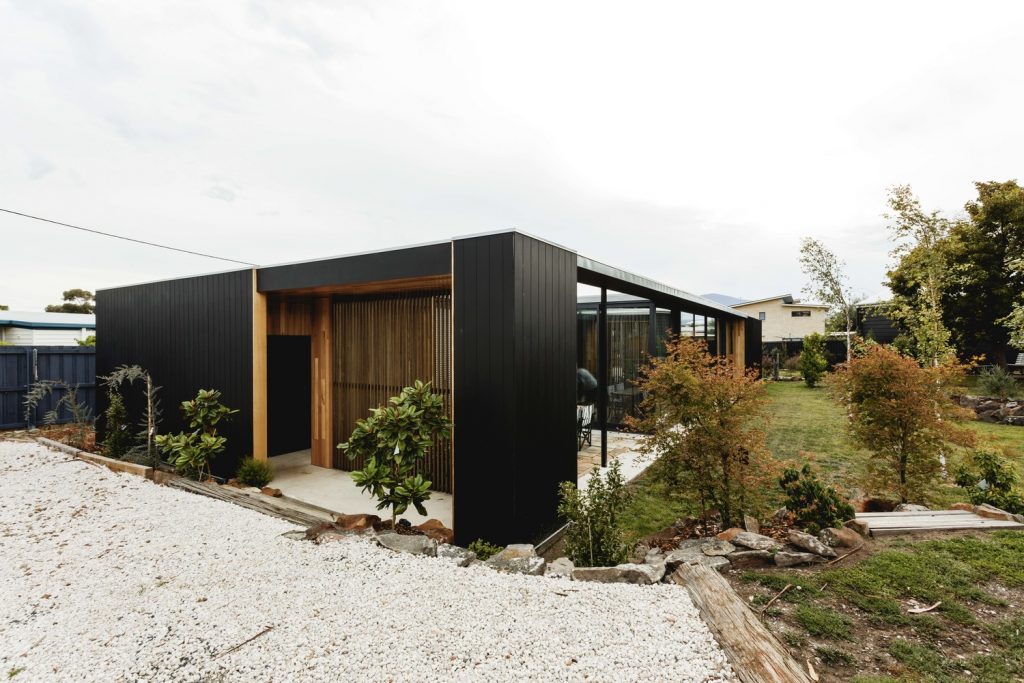 Seventy-five emerging architects have been shortlisted for the 2017 Dulux Study Tour. The coveted travelling scholarship is awarded annually to five individuals, who are no more than ten years from graduation, for the contributions to architectural practice, education, design excellence and community involvement.
In 2017, the will visit Prague, London and Barcelona where participants will be granted first-hand experience of each city's best architectural sites and practices. The prize will also celebrate its 10-year anniversary in 2017.
The shortlisted entrants will now proceed to stage two of the selection process, in which they will be required to submit an employer reference, CV and portfolio of works.
Last year five emerging architects from around the country were selected for the 2016 Dulux Study Tour. Chris Gilbert, Hannah Slater, Qianyi Lim, Matthew van Kooy and Katy Moir visited practices in Copenhagen, London and Madrid during the two week tour in May.
Shortlisted entries: 
Jeremy Anderson (Peter Winkler Architect / self-employed)
Elliott Baxter (Bruce Allen Architect Pty Ltd)
Jesse Bennett (Jesse Bennett Studio)
Kim Bridgland (Edition Office Pty Ltd)
Walter Brindle (JPW)
Timothy Brooks (ARM Architecture)
Ryan Brown (Kerry Hill Architects)
Phil Burns (Matt Gibson Architecture + Design)
Edmund Carter (Hinge Architects)
Simon Cookes (DB Architecture)
Troy Donovan (Grimshaw Architects)
Vlad Doudakliev (Fieldwork)
John Doyle (RMIT University / Martires Doyle)
Arash Engineer (Collins and Turner Architects)
Leah Gallagher (Kieron Gait Architects)
Emma Gauder (Architects EAT)
Louisa Gee (Partners Hill)
Matt Ross Goodman (Matt Goodman Architecture Office (MGAO))
Christopher Haddad (Archier)
Georgina Hoad (Beca)
Jarrod Hughes (Tonkin Zulaikha Greer Architects)
Lucy Humphrey (self-employed)
Morgan Jenkins (Morgan Jenkins Architecture)
Michelle Kar (Post- Architecture)
Talia Keyes (Scentre Group)
Luca Lana (lanarepublic)
Phuong Le (MPA)
Sarah Lebner (Light House Architecture and Science)
Yuri Leong Maish (May + Russell Architects)
Fiona Lew (Lyons)
Jason Licht (Cumulus Architects)
Kevin Liu (David Boyle Architect)
Joseph Loh (SJB Architects)
Patrick Macasaet (self-employed)
Adam Markowitz (self-employed)
Kali Marnane (The University of Queensland)
Rory Martin (dwp|suters)
Carly Martin (Casey Brown Architecture)
Linda Matthews (Carterwilliamson Architects)
Thomas Mckenzie (Thomas Winwood Architecture)
Carly McMahon (Liminal Architecture + Spaces)
Jennifer McMaster (TRIAS)
Yvonne Meng (Von Atelier)
Chloe Naughton (m3architecture)
David Neustein (Other Architects)
Alex Nielsen (Circa Morris Nunn Architects)
Lachlan Nielsen (Nielsen Workshop)
Joseph O'Meara (BVN)
Belinda Pajkovic (GelliKovic Architects)
Joseph Pappalardo (Baber Studio)
Gabrielle Pelletier (Anderson Architecture)
Wesley Perrott (self-employed)
Viet Pham (Pham Tuan Viet Architects)
Alberto Quizon (CHROFI)
Chloe Rayfield (Tanner Kibble Denton Architects)
Ben Robertson (Tecture)
Tahj Rosmarin (Parvenu Architectural)
Jessica Ryall (Architecture Republic)
Christopher Schofield (Studio Schofield)
Claire Scorpo (Claire Scorpo Architects)
Alix Smith (HASSELL)
Michael Smith (Atelier Red+Black)
Tahnee Sullivan (Richards & Spence)
Christina Sunario (MacCormick and Associates Architects)
Vesna Trobec (STUDIO TROBEC)
Imogene Tudor (Sam Crawford Architects)
Eduardo Velasquez (Grimshaw Architects – Neil Stonell)
Rebekah Verrier (Preston Lane Architects)
Andrew Volkman (Donovan Payne)
Dominic Warland (EJE Architecture)
Keith Westbrook (Cumulus Studio)
Dean Williams (Welsh + Major Architects)
Alexandra Wilson (Andrew Burges Architects)
Beth Xotta-Dickson (XOTTA Architects)
Dirk Yates (m3architecture)