V-ZUG V6000 FullFlex
IMG LINK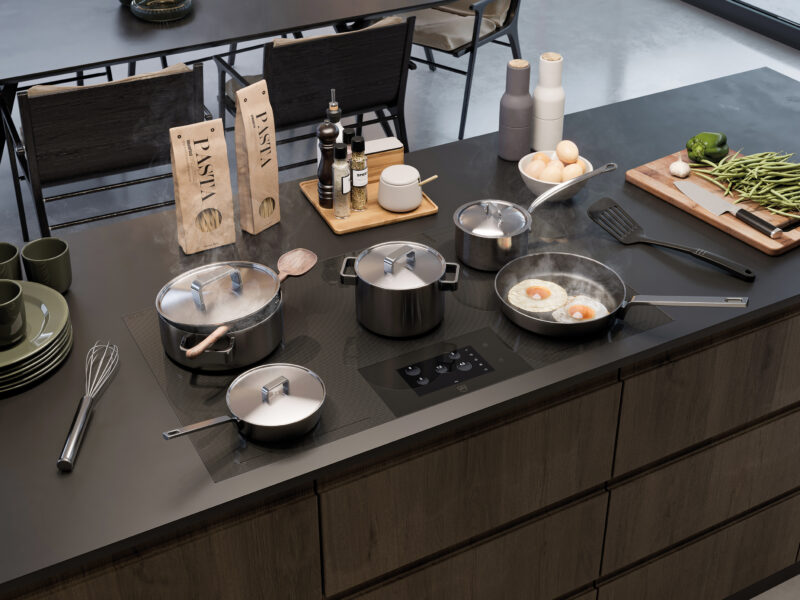 Those that want even more flexibility will go for the FullFlex induction cooktop. This cooktop does away with cooking zones altogether. Instead, up to 48 state of the art inductors enable it to automatically detect the position and size of the cookware being used.
This means you can have up to six pans at a time anywhere on the cooking surface. Thanks to the memory function, you can even move them around without losing their settings. The FullFlex induction cooktops are easy to control from a full-colour graphic touch-screen that clearly displays all the information needed.
Available in both a 70cm and 90cm option, the FullFlex combines technology and stunning design for the ultimate in cooking enjoyment and inspiration.