V-ZUG Coffee Centre
IMG LINK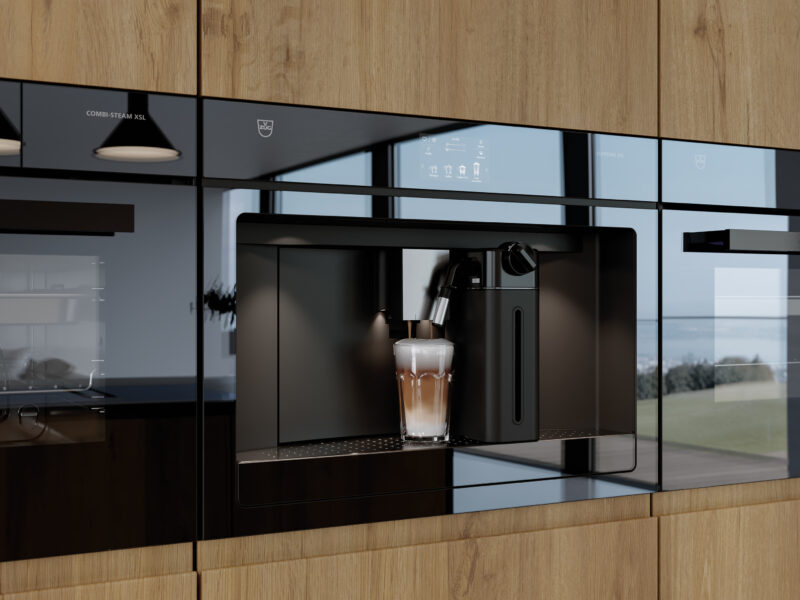 The Supremo XSL Coffee Coffee-Center will delight with it's high-quality grinder and the perfect pressure for a fine brew. Five pre-set coffee strengths from extra mild to very strong plus five cup sizes allow you to make a coffee exactly the way you like it.
The coffee temperature can also be set individually. Up to six personalised profiles can be saved and recalled at the touch of a button so everyone in the household can make coffee according to their own taste. An intuitive full graphic display makes operation really simple.
From regular coffee, ristretto, espresso, espresso macchiato, doppio, cappuccino, flat white, caffe latte, macchiato – the Coffee-Center offers coffee lovers whatever their hearts desire. The size and strength of all specialities can be personalised and saved as a favourite.
The modern Coffee-Center fits perfectly into your kitchen and lets you enjoy your coffee just the way you like it.