VOLA 4811 Hands-free Built-in Basin Tap
IMG LINK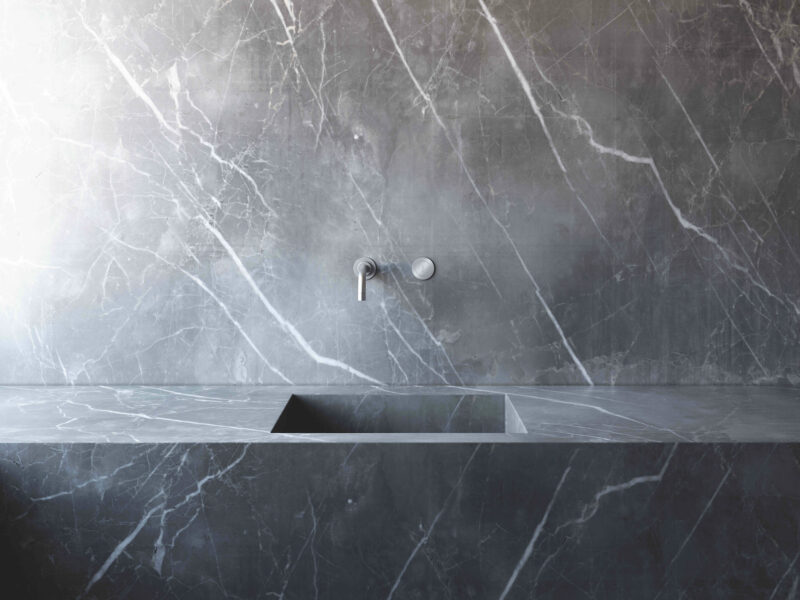 VOLA 4811 built-in basin tap with on-off sensor for 'hands free' operation.
The VOLA 4811 Built-in basin tap with hands-free sensor operation is the perfect mix of traditional Scandinavian craftsmanship and the most modern engineering technology.⁠ With the 4811, VOLA uses the latest in technology-led innovation to offer a clean and relaxing experience.⁠
Sensor aligned with wall.
Valve box VR2617 included.
4811UP = Valve 4800, sensor cable VR509.
4811AP = 160 mm spout 010, sensor VR510, 60 mm circular flanges 001, VR512.
Code: 4811
Colour: Colour 40, Brushed Stainless Steel
Available in all 14 colours and 28 finishes.
Green Credentials
VOLA products are manufactured to meet BREEM (Building Research Establishment Environmental Assessment Methodology) standards and are WELS accredited. VOLA is certified according to the quality standards ISO 9001, ISOI4001 (environment) and DS/OHSAS 18001 (work environment).