A Smart Home Battery Solution
IMG LINK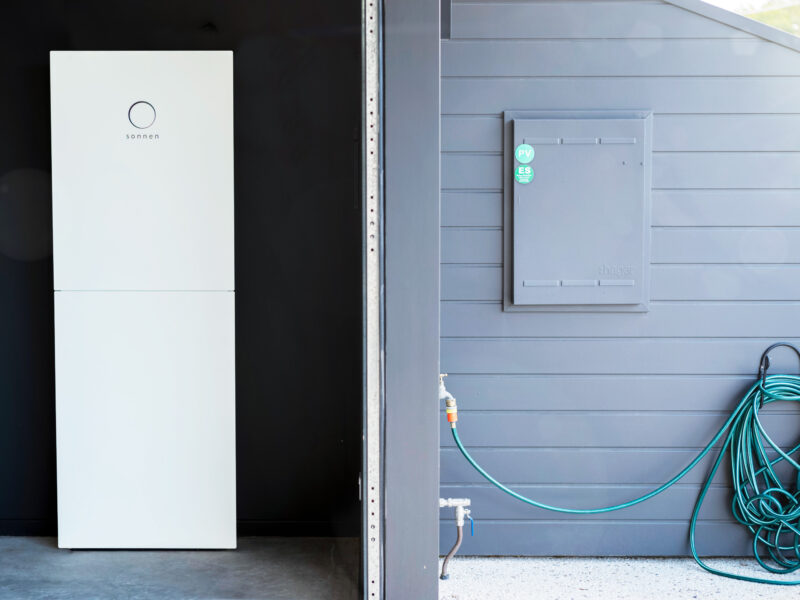 Made with quality in mind.
The combination of over 12 years of German innovation in design and engineering, along with local support and technical expertise in Australia has helped us deliver thousands of quality and intelligent home battery storage systems across Australia and New Zealand.
All-In-One Solution – High quality components perfectly tuned to your needs
The sonnenBatterie is a complete system – ready for connection. This means that inside of every sonnenBatterie you'll find not only the extremely durable battery modules but also an inverter, an intelligent energy manager, measurement technology and the software to operate it all smoothly. All in one handy box. In contrast to most other battery systems in the market, the sonnenBatterie components are built into a single high-quality casing and perfectly attuned to each other – thereby ensuring a very high longevity and maximum quality with a small footprint.
Safe Technology – Safety at the heart of every system
Over time they will be charged and discharged many thousands of times. For that reason the sonnenBatterie is based on the most reliable and sustainable battery technology available and exclusively uses lithium iron phosphate batteries (LiFePO4). These batteries offer a greater longevity and higher safety than most other lithium-ion batteries that are commonly used in smartphones, laptops or electric cars. Did you know: lithium iron phosphate is the only battery component that occurs naturally and does not contain any toxic heavy metals.
Expandable Modular Design – Built with your energy needs in mind
Every household has its own very specific energy needs. That's why the sonnenBatterie was developed as a multi-stage storage system that can be adapted to the most diverse energy needs. With storage sizes ranging from 5 kWh to 15 kWh the sonnenBatterie will power a detached house or a multi-family house. The sonnenBatterie's energy capacity can be individually expanded in blocks of 2.5 kWh – should you ever feel the need to increase the power storage in your house.