Open House Perth returns for 2017
IMG LINK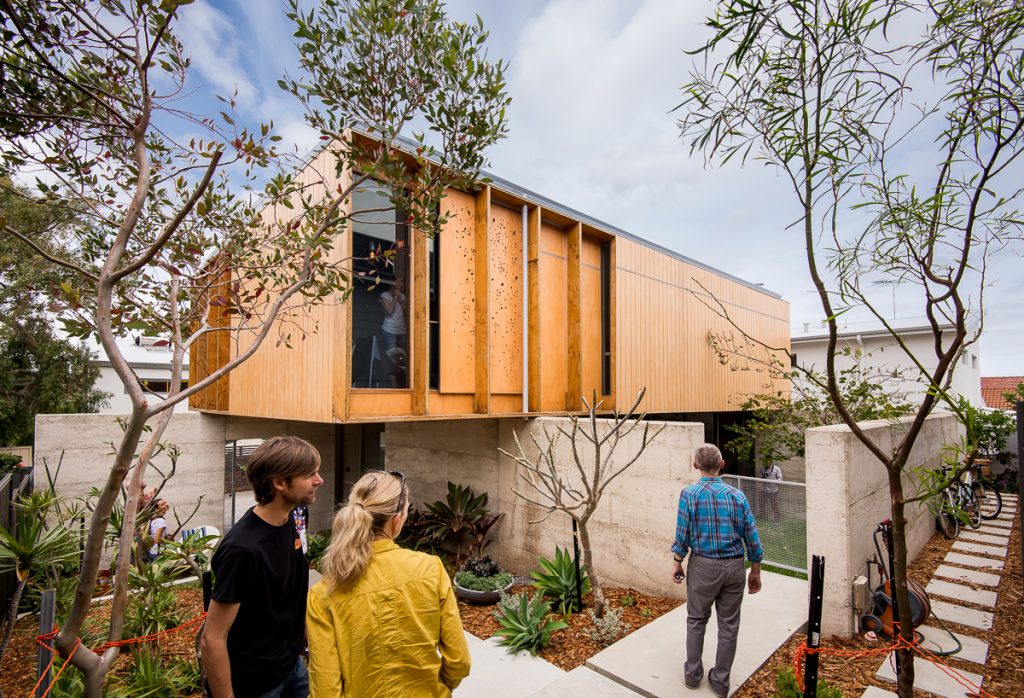 Open House Perth is back for 2017 for one weekend only on 11 and 12 November. An OHP record of 106 destinations throughout Perth and its surrounds will give the public unprecedented access to view and experience outstanding architecture and design spaces.
35 destinations will open their doors for the very first time in 2017. Debuting locations include the new Channel 9 Studios, Madaschi by Iwanoff, Northbridge Brewing Co, Eden Apartments Floreat, Subiaco Oval and many more.
As Perth continues to grow as a design capital for outstanding architecture, Creative Director of Open House Perth Carly Barrett is more excited than ever to celebrate our city's architectural marvels.
"Every year the event presents new challenges and opportunities. If you had told me at the start of this journey that Open House Perth would have facilitated over 220,000 visits in 5 years, I would never have believed you. This staggering success is due to the passion and enthusiasm of our team, volunteers, board and the amazing building owners who agree to showcase their properties in WA's largest festival of design."
"We are so lucky to have such a great group of volunteers and building owners who have supported this little not-for-profit to make the magic happen every year. Whether you like a particular building style doesn't matter, because good design is something that transcend time and style."
"So if you want to feel like a tourist in your own home town, be inspired for future projects or appreciate the wealth of local design talent WA has to offer – Open House Perth has an incredible weekend lined up for you and your family."
Open House Perth invites residents to celebrate, explore and admire Perth by being a visitor in their own city. The weekend will feature rooftops, heritage buildings, residential masterpieces and skyscrapers offering the best views of our city. Visitors are given special behind-the-scenes access to some of Perth's best architectural spaces not usually accessible by the general public, including exclusive destinations allowing only a small number of people into their spaces via a ballot system.
Open House expects over 50,000 visitors over the weekend. Special one-off Open House events feature over the weekend, including FORM live mural painting in Subiaco, Historic Hearts Art Tours, Skater's Eye Tour – how architecture is used by skateboarders, behind the scenes UWA guided tours, Central Park Rooftop Tours, and a Dion Robeson – Architecture Photography exhibition at Brickworks Design Studio.
Some of Perth's best names in local design and architecture join the OHP ambassador team for 2017, including; Caroline Di Costa (ArchDaily); David Weir (David Weir Architects); Dion Robeson (Architectural Photographer); Jade Jurewicz (design journalist and blogger); Kate Fitzgerald (Whispering Smith); Kay Cohen (Fabric Quarterly); Kelwin Wong (Architect and graphic designer); Meaghan White (Architect); and Simone Robeson (Architect – Robeson Architects).
"I am very proud to have been asked to once again be an ambassador for Open House Perth. For the past 6 years, OHP has opened the doors for some of our city's most incredible buildings; in doing so the event has shown the people of Perth an aspect of their culture which is often hidden or private." said David Weir.
The Open House initiative began in London back in 1992 as a small non-for-profit organisation founded by a number of architects hoping to promote the value of good design. Joining the Open House family in 2011, Open House Perth has welcomed over 220,000 visitors to destinations – truly celebrating the best buildings and architecture in Perth. What started as a small architectural event in London has grown to an international festival featuring in cities across Europe, Australia, the US and Canada.