Of This Earth: Art+Climate=Change 2019
IMG LINK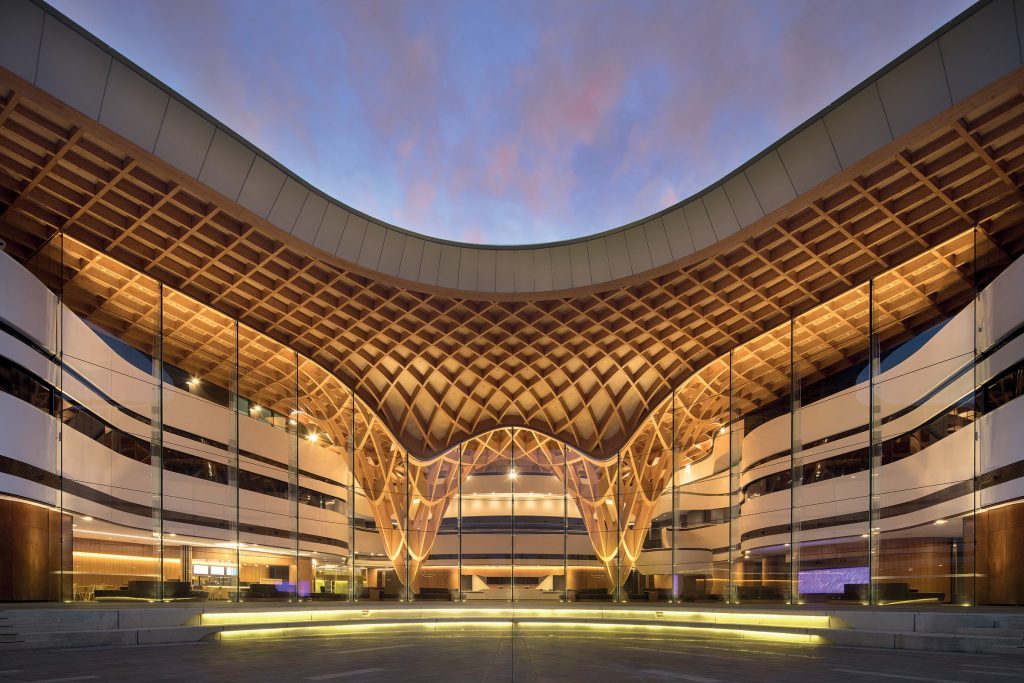 The Australian Future Foods Lab invites guests on a dizzying and delicious journey through deep geological time to the present, in the hope of inspiring a revolution in food culture. Of This Earth is a one-night-only, roaming theatrical eight-course degustation adventure limited to one hundred guests and set within the visionary architecture of Bunjil Place in the City of Casey.
Inspired by Bruce Pascoe's book Dark Emu, the evening will feature a soil biome immersion, an edible introduction to artist Vera Moller's exhibition A Thousand Tides, and a very long, living dining table. A conceptual culinary collaboration with Alexander Perry of Situation Dining, on the menu are infusions, fermentations, and paired animals and plants that illustrate the complex and profound web of relationships that sustain us on this earth.
The Australian Future Foods Lab is an artist-researcher collective led by Carbon Arts, reigniting taste buds and the cultural imagination in support of emerging and resilient food systems. The Lab invites innovation and experimentation through unique and trans-disciplinary collaborations including live art, science and the food industry. In 2019 we are Carbon Arts (Jodi Newcombe), Scale Free Network (Gregory Crocetti and Briony Barr), Roundangle (Charlie Ahrens), Will Tait (Future Crunch), Sensory Empire (Pierre Proske) and visual ecologist, Aviva Reed.
Saturday 4 May, 2019, 6.00 – 9.30pm Bunjil Place, City of Casey
Featured event in the Art+Climate=Change 2019 Festival
$85 / $105 (with transport from Melbourne)
Purchase tickets here