Plans to create community sauna in Green Square announced
IMG LINK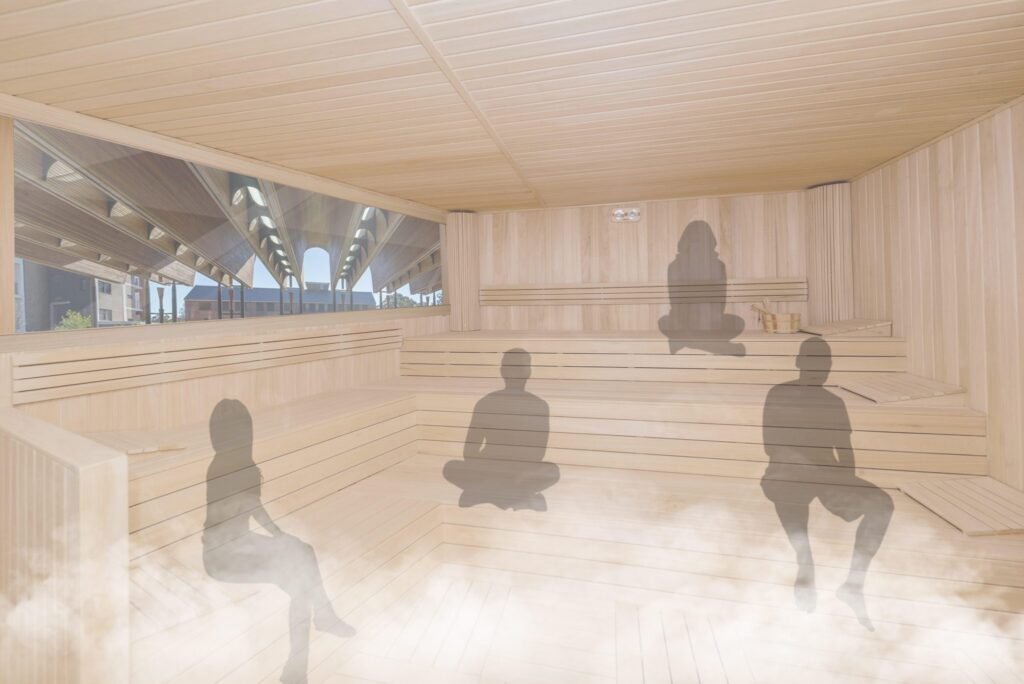 Studio Rain teamed up with City People and 107 Projects to bring art and wellness together, with a vision of creating a community sauna in Green Square.
A space for relaxation and interaction, the aim of the project is to activate the newly developed area of Green Square and provide a wellbeing-focused social space for members of the community during the prolonged construction of the neighbouring Gunyama Park Aquatic & Recreation Centre. The sauna will be accompanied by a public program of arts and wellness activities that will run for ten weeks, with the aim of eventually finding a permanent, or semi-permanent space within the community.  
The project takes its inspiration from cities around the world using public saunas as ways of reinvigorating underutilised or unactivated areas. In Gothenburg, for instance, a sauna was recently built in the disused container port as an agent to seed the area's regeneration into a new urban quarter. In Finland, the City of Helsinki recently commissioned Löyly, a large-scale public sauna that sought to regenerate a former industrial zone on its seafront.
Studio Rain wants to create a more intimate and sensitive public space for the community that is reflective of the landscape and helps to improve community culture and wellbeing. The project is sponsored by 107 Projects and will be built outside the Joynton Ave Creative Centre, a newly completed adaptive reuse project by Peter Stutchbury.
Entered as part of the NSW Government's 'My Community Project' scheme, the project requires the public to vote on the top three projects they want to see realised in their local electorate. Anyone who lives in the Heffron electorate can vote for the sauna until August 15th here. 
If successful, the funding will go toward the design, construction, curation, operation and execution of the sauna and public program. Time will also be spent research the most sustainable and environmentally friendly ways of building and running saunas. The plan is to use recycled materials for the build, with the intention of very little waste involved in the project, and in fact ideally make good use of existing waste.