New public art commission for Sydney unveiled
IMG LINK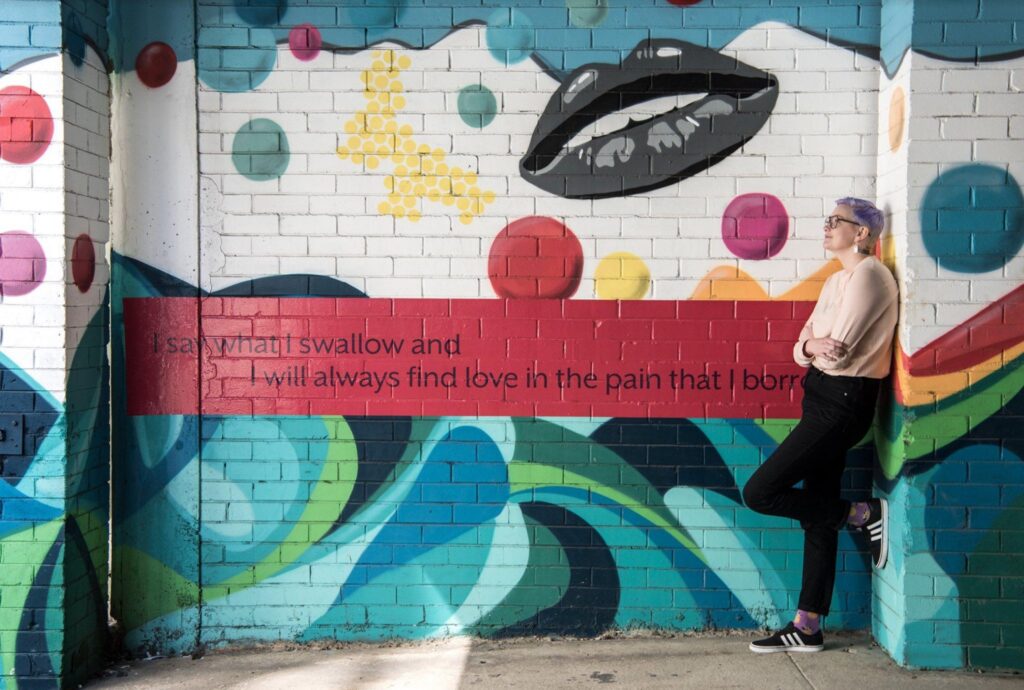 A new large-scale public art installation addressing mental health through art and poetry has been unveiled across the streets and laneways of St Leonards in North Sydney, as part of The Big Anxiety 2019 Festival – Australia's largest mental health festival.
Created by Sydney-based artist Cameron Cripps-Kennedy, in collaboration with Western Sydney poet Omar Sakr and students at Bradfield Senior College, the permanent art installation is a collection of poetic text-based artworks attached to the walls, buildings and windows of Atchison Lane, Atchison Street and Chandos Street in St Leonards.
These Walls Could Talk has been commissioned by TWT Property Group with the support of Bridging Hope Charity Foundation and examines the day-to-day experience of young people living with stress. The Australian Institute of Health and Welfare has found almost one in seven children and adolescents have mental health disorder, or just under 600 000 young Australians.
The artwork was generated through a series of workshops held between the artist, poet and students, seeking to explore the day-to-day experience of young people living with stress and mental illness. Comprised of a series of poems that speak to mental stress and illness, it builds upon the design and text-based work of Cameron Cripps-Kennedy who issues private experiences of micro-aggressions and stigma into the public space.
Cripps-Kennedy believes language has immense power and hopes the work helps visitors to understand the depths and breadth of experiences of mental illness:"I hope that having open and honest conversations about the experiences of mental illness creates empathy," they said.
Tina Tian, founder Bridging Hope Charity Foundation said: "We are proud to be supporting The Big Anxiety 2019 again as Principal Supporter and to unveil this important new artwork that seeks to bring conversations about mental health into the public realm. With our foundation's focus on the twin pillars of supporting mental health and the arts, The Big Anxiety is an ideal fit."
Four workshops will be held throughout October with senior groups from the St Leonards community to enable others to respond to the students' poetry by producing their own texts.
The more visible words that appear in These Walls Could Talk represent mental distress that is largely accepted, such as heartbreak and grief. Whilst some words are more hidden in corners, with those representing mental health issues that are more stigmatised in society, such as schizophrenia or bipolar disorder.
The project has been commissioned by TWT Property Group as part of The Big Anxiety, a festival supported by TWT Property Group and the Bridging Hope Charity Foundation. To download a free walking tour with a map please visit The Big Anxiety website at thebiganxiety.org
These Walls Could Talk runs from 28 September to 10 November in St Leonards, Sydney.