MPavilion releases 'Knowledge: Shared Learning, Shared Power' March program
IMG LINK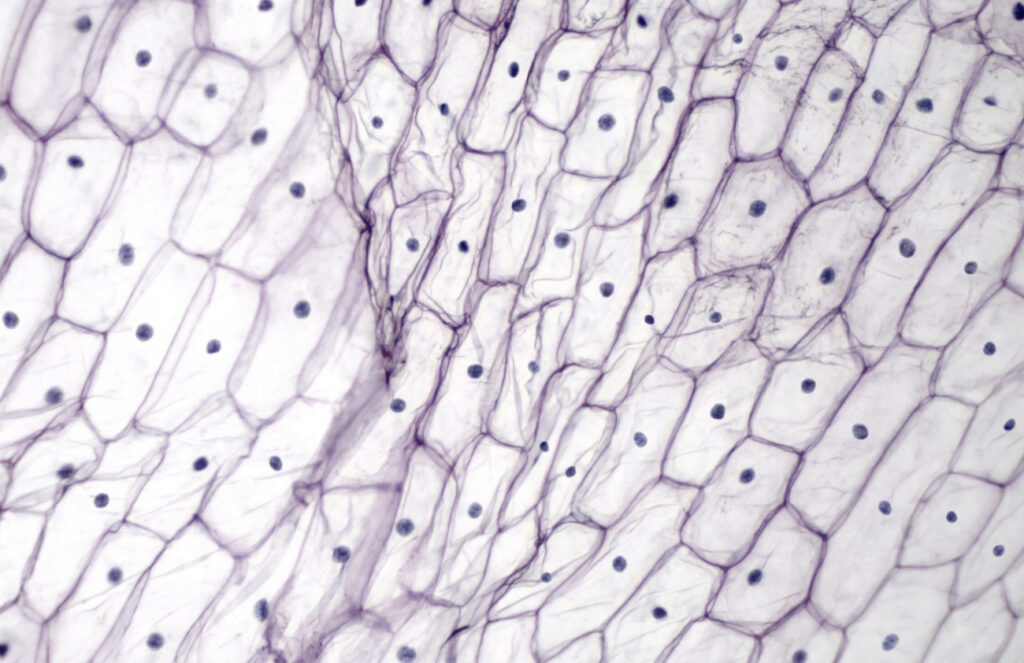 MPavilion, Australia's leading annual architecture commission and cultural laboratory, releases its packed to capacity March 2020 program inspired by 'Knowledge: Shared Learning, Shared Power' promising to draw the 2019/2020 season to a spectacular conclusion. Ending on March 22, the last weeks will feature engaging and uplifting talks, workshops, performances, installations and kid-friendly experiences in its custom-designed structure, by Australia's most famous architect Glenn Murcutt AO.
MPavilion presents a new series of programs as part of Melbourne Design Week including events with esteemed architects John Wardle and Matthew Bird, panel discussions by the Design Institute of Australia on design culture, reimagining heritage buildings with the Heritage Council of Victoria and Office of the Victorian Government Architect, installations, a river walk, architecture writing workshops and more.
March's program also includes events with Virgin Australia Melbourne Fashion Festival including: 'Indigenous Fashion Storytelling', and a talk on 'Piinpi: Contemporary Indigenous Fashion' is a major upcoming exhibition produced by Bendigo Art Gallery.
Other highlights include a power lab with Esther Anatolitis, The School of Life's storytelling therapy, lunchtime takeovers by AsiaTOPA featuring headlining talent from the festival including Benjamin Law, an 'International Women's Day Makerthon' by FAB9 and a talk titled 'Burn it to the ground: Re-designing the political system with girls', and music from the Australian Youth Orchestra.
CERES, Beci Orpin, Smiling Mind, Esther Olsen, Fab9, Science Gallery present a series of free education events for primary and secondary schools—taking the shape of workshops on energy, the environment, design, craft, social wellbeing, and more. To register please contact Jen Zielinska: [email protected]. A free education resource about MPavilion 2019/2020 is also available: mpavilion.org/education
MPavilion's March program:
MELBOURNE DESIGN WEEK:
Regenerative Biodesign: Co-evolving Sustainability 14 Mar 2020, 3.30pm – 4.30pm Curated by Design Think Lab, a diverse group of panellists offers unique insights into navigating climate change, waste and emission management within industries encompassing bio-design and regenerative architecture.
Architecture of present: John Wardle and Matthew Bird in conversation Tue 17 Mar 2020, 12.30pm – 1.30pm Guided by the insightful approach of Erica Green, John Wardle and Matthew Bird will explore the concept of architecture as choreographer of experience, in relation to the current Samstag Museum of Art 2020 Adelaide and International exhibitions for the Adelaide Festival.
Design Culture: Creating With and Within Cultures Wed 18 Mar 2020, 5pm – 6pm A designer should be able to lift themselves out of their preconceived ideas, and apply open-minded design principals to any project. Join the Design Institute of Australia, Dan Neville, Renee Ballard, and Katherine Kemp explore the complexities of working internationally and navigating different cultural norms.
Good Design and Heritage: when new meets old, Wed 18 Mar 2020, 6.15pm – 7.15pm An experienced panel of speakers including Bernadette Wilson, Jill Garner, Emma Telfer, Stuart MacIntyre and Kerstin Thompson will explore how good design can transform heritage buildings into places that will be utilised by the community for years to come.
Facing the Water Fri 20 Mar and Sat 21 Mar 9am – 11am Join Troy Innocent, Anna Hickey-Moody, Fiona Hillary and Dan Green in a co-design MMeets exercise playfully and poetically reframe Melbourne's relationship with water.
Translating Ambiance: Designing Sound, Light and Air in Urban Spaces Sat 21 Mar 2020, 6.15pm – 7.45pm A set of conversations running concurrently with an in-situ installation, participants include Prof Jean-Paul Thibaud (CRESSON, School of Architecture, University of Grenoble), sound-artist Marie Hojlund (Aarhus University, Denmark) and Shanti Sumartojo (MADA). Followed by a live ambiance installation by Jordan Lacey, Philip Samartzis, Polly Stanton and Malte Wagenfeld.
MMEETS:
The Plastic Runner Presents: LET'S GO PLOGGING! Sun 1 Mar 2020, 10am – 11.45am Come 'plogging' – picking up rubbish while jogging – with The Plastic Runner crew at MPavilion. This two-hour event will include a safety briefing, an hour-long plog, a waste audit and a wrap-up Q&A.
Technology-Driven Approaches in Healthcare Architecture and Design Mon 2 Mar 2020, 6.15pm – 7.15pm Explore the potential of Virtual Reality technology in healthcare architecture, design and research. Session includes expert-led discussions, and the chance to live-test different environments and design scenarios using VR.
AM:PM.Running Crew—Setting New Paths Through Running Tue 3, 10 & 17 Mar 2020, 6.30pm – 7.30pm Explore the city with AM:PM.RC – a crew of creative people who love to chat, learn and enjoy Melbourne while running together.
AsiaTOPA Takeover Wed 4 March, Thu 5 March, Fri 6 March, Wed 11 March, Sun 15 March 12.30­ – 1.30pm The Asia-Pacific Triennial of Performing Arts – or AsiaTOPA – presents the last of its action-packed residency at MPavilion with this series of lunchtime performances from talented, multidisciplinary guests, including playwright and comedian Benjamin Law, filmmakers Kamila Andini and Adena Jacobs, music group Ensemble Tikoro and more.
Indigenous Fashion Storytelling Sat 7 Mar 2020, 2.30pm – 4.30pm Hear a panel of inspiring Indigenous storytellers discuss the power of fashion to share culture, connect communities and continue one of the world's oldest storytelling traditions.
International Womens' Day Makerthon with FAB9 Sun 8 Mar 2020, 10am – 1pm To celebrate International Women's Day, FAB9 invites female-identifying makers of all disciplines and skill levels to put together a Rube Goldberg machine, made up of repurposed waste products.
Burn it to the Ground: Re-designing the Political System with Girls Sun 8 Mar 2020, 3.30pm – 6pm This facilitated conversation and interactive workshop asks: Why is Australia not seeing a tidal rise of young women, and women of colour, rising up in politics? Get interactive and re-design the entire system from the ground up!
Auslan (Australian Sign Language) Art Class Tue 10 Mar 2020, 6pm – 7pm Come along to this unique, explorative, Auslan-delivered workshop and learn how to draw the world around you using charcoal.
The School of Life Presents: 'Storytelling as Therapy' Wed 11 Mar 2020, 6.15pm – 7.15pm In this interactive workshop, the team at The School of Life and Dumbo Feather will share tips for finding your stories. Learn to craft your story and deliver it in a way that leaves you feeling invigorated and empowered.
The Good Copy Presents 'High-Density Sentences: A Grammar Workshop' Sat 14 Mar 2020, 10am – 12pm The Good Copy will guide attendees through cleaner, tighter, better approaches to writing. Pull up a seat, pick up a pencil and join Melbourne's premier grammar gurus for a two-hour dabble in the dark arts of deleting.
Sacred Grooves for Secular Spaces Sat 14 Mar 2020, 7.30pm – 9.30pm Join a collective of dancers, artists and curators for this participatory dance project, followed by a conversation in the spirit of 'satsang' – a Sanskrit term that translates as being 'in the company of absolute truth'.
Dog Walking Adventures in the City with Tom + Captain Sun 15 Mar 2020, 10am – 11am A dog-filled meander through city laneways, arcades and streets. Starting at MPavilion, you can grab a coffee from the kiosk.
Know Life Meditation Club with A–Space Wed 18 Mar 2020, 7am – 7.45am In response to the relentless pace of modernity, meditation studio, A-SPACE leads a free, guided meditation at MPavilion.
'Public Power Lab' with Esther Anatolitis Fri 20 Mar 2020, 12pm – 5pm This full-day workshop, led by Esther Anatolitis, draws on MPavilion as a cultural laboratory. Get stuck into questions about urbanism, posed for and by artists, architects, communicators, planners, journalists, policy-makers, and all citizens.
Closed Beginnings Sat 21 Mar 2020, 12.30pm – 1.30pm Partnering with MUMA's Sound Spaces, contemporary trumpet blends with analogue media and storytelling to explore MPavilion's March theme, 'Knowledge: Shared Learning, Shared Power'.
MTC at MPavilion Sat 21 Mar 2020, 3.15pm—5.15pm Be part of the development of new Australian plays at Melbourne Theatre Company.
MTALKS:
New Architects Melbourne Presents: Social Capital City Tue 3 Mar 2020, 6.15pm – 8.15pm Join an interactive discussion featuring panellists with experience in mentorship, cultural collaboration, commercial and institutional collaboration, and research.
Right Angle Studio Presents: The Place Debate Thu 5 Mar 2020, 6.15pm – 8pm Responding to Toronto-based designer and educator Bruce Mau's statement that "the suburbs are no place to raise a child", two three-a-side teams will debate about our city.
Piinpi: Contemporary Indigenous Fashion Sat 7 Mar 2020, 12.30pm – 1.30pm Join a panel as they discuss Piinpi: Contemporary Indigenous Fashion – a major upcoming exhibition produced by Bendigo Art Gallery, presented as part of the Virgin Australia Melbourne Fashion Festival's Arts Program.
Experimental Architectural Writing Sat 14 Mar 2020, 1pm – 3pm Explore a range of creative techniques for engaging with structures and considering ways that wordplay can expand our relationships with architecture.
Density, Public Space and Happiness Mon 16 Mar 2020, 1pm—2pm Leading Melbourne-based design studio NH Architecture heads a discussion exploring the role and future of public facilities in urban developments.
BLAKitecture: Outwards or Inwards Mon 16 Mar 2020, 6.15pm – 7.15pm Standing at the edge of a site and looking in, or standing in the middle and looking out? Two very different starting points for design. This forum, led by Indigenous built environment practitioners, will consider them both.
MKIDS—Schools Series:
CERES Presents 'Discovering Energy'  Tue 3 Mar 2020, 9.30am – 10.15am & 10.30am – 11.15am (two sessions) In this exciting workshop for young students, the CERES Education crew cover the basics of energy—from heat, to movement and sound. Students will participate in hands-on examples of energy transfer, and create a giant electrical circuit as a class.
Student Makerthon with FAB9 Thu 5 Mar 2020, 9.30am – 11.30am FAB9 invites future designers, engineers and tinkerers aged twelve to eighteen to join the FAB9 team in creating a collaborative combination of found and repurposed parts. Pursue clever ideas, embrace failure, and problem solve!
TinkerFAB with FAB9 Sat 7 Mar 2020, 10am – 12pm Be immersed in a fun and messy maker-session designed for engineers, designers and tinkerers aged between four and twelve – and their grown-ups.
CERES PRESENTS 'AUSTRALIA 2050' Wed 11 Mar 2020, 9.30am – 10.15am (primary school workshop) & 10.30am—11.15am (high school workshop) the CERES Education team presents Australia 2050, a fun and fascinating survey-based exercise to teach students how lifestyle and population measures—and the decisions we all make in our everyday lives—can help to predict the future for the year 2050. (Bookings required.)
CERES Presents 'Water Cyclist' Mon 16 Mar 2020, 9.30am – 10.15am & 10.30am – 11.15am (two sessions) A workshop for young learners, Water Cyclist sees the CERES Education team lead students through engaging activities that explore the importance of water, and how to conserve it at home and at school.
Auslan Storytelling Workshop for Families Sun 15 Mar 2020, 10am – 12pm This Auslan storytelling workshop is for kids and parents wanting to tell more visual bedtime stories. Develop characters and storylines in a fun, caring, collaborative environment.
Drawing with Emotion Wed 18 Mar 2020, 1pm—3pm Learn how to draw with emotion in this two-hour workshop with Frances Cannon, Beci Orpin and Smiling Mind. Specially designed for secondary students.
Vinyl Sticker Making Thu 19 Mar 2020, 9.30am – 11.30am & 1pm – 3pm (two sessions) Esther Olsson, Montana Kitching, Beci Orpin and Smiling Mind lead this two-hour workshop where secondary students can learn how to make emotionally expressive vinyl stickers.
MMUSIC:
Australian Youth Orchestra Presents: The Partridge String Quartet Sun 1 Mar 2020, 3pm – 4pm The award-winning Partridge String Quartet collaborate to present a Sunday afternoon concert that explores the works of Australian composers and their connection with the next generation of musicians and composers.
KIOSK and SUNSET SERIES:
On Friday night MPavilion hosts Sunset Series – a lineup of Melbourne's favourite DJs and musicians. MPavilion's onsite licensed Kiosk is open every day of the 2019/2020 program, from 9am to 4pm.
Established in 2014, MPavilion is an ongoing initiative of the Naomi Milgrom Foundation, supported by City of Melbourne, State Government of Victoria through Creative Victoria and Development Victoria, ANZ and RACV.
MPavilion is free to the public in the Queen Victoria Gardens until Sunday 22 March 2020. For further information including program times, please visit mpavilion.org