Craft ACT: Craft and Design Centre announces details of seven online exhibitions
IMG LINK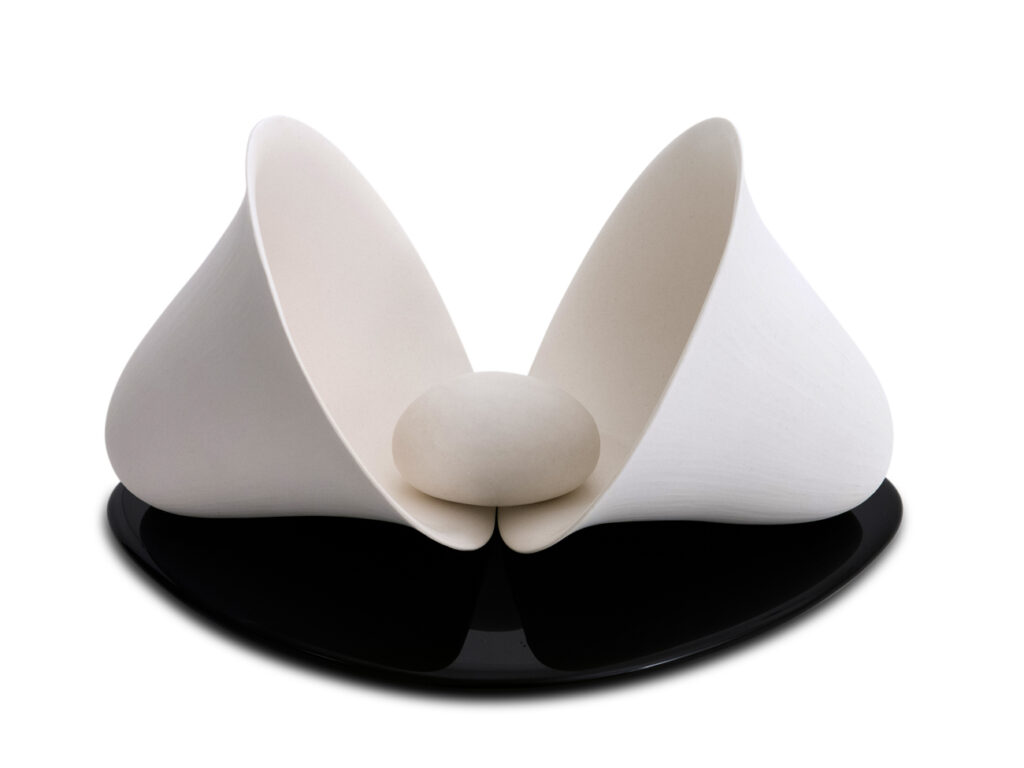 Craft ACT: Craft and Design Centre has announced details of seven online exhibitions that will be presented throughout the remainder of 2020, showcasing artists, makers and designers from across Australia. Presented online between May and December 2020, the exhibition program spans ceramics, glass, metalsmithing, textile design and mixed-media and explores themes including ideas around connection, national design identities, the performative nature of jewellery, 'small run' production objects and trends in contemporary craft.
Craft ACT CEO and Artistic Director Rachael Coghlan said: "Although our headquarters are temporarily closed, Craft ACT will continue to support our local makers and designers. We have refocused our exhibition program to digitally connect the Canberra region's high-quality studio practice to the world. The 2020 artistic program will continue to foster innovation, build collaboration and champion a secure future for a valued, creative and essential community of contemporary craftspeople and designers."
A highlight of the 2020 program will be the annual DESIGN Canberra festival that will be presented from 9 until 29 November that will explore the theme of 'care'. Details for the 2020 Festival will be revealed in the coming months as Craft ACT continue to monitor the situation in relation to COVID-19 regularly, adhering to the ongoing advice of the relevant authorities.
The 2020 online exhibition program builds on Craft ACT's longstanding commitment to support the work of local Australian artists, makers and designers, promoting their work locally and internationally.
Further information on the 2020 exhibition program
BLOCK THREE | 15 MAY – 27 JUNE 2020
A Common Thread 
This multidisciplinary collaboration between artist Harriet McKay and emerging ceramic sculptor Sam Gold explores ideas around connection – connection to a material and in turn the way this connects us as humans. Encompassing painting, installation and sculpture, the exhibition seeks to explore how time and space inform the artist's behaviour with material, and lament on the almost ritualistic process of repetitious acts during the creation process.
Transference 
Transference is a group exhibition which features new works, by ceramic artist Jo Victoria, who specialises in porcelain, and ceramic and glass artist Robyn Campbell, inspired by their mutual fascination with light. Through an exchange of their deep knowledge of their respective materials, they have created a body of new work that explores the intangible elements of light, shadow and reflection.
BLOCK FOUR | 2 JULY – 22 AUGUST 2020
Differing Perspectives 
Responding to photographs of metropolitan Japan, Adelaide-based furniture and object designers Calum Hurley and Jordan Leeflang have created sculptural objects and pieces of furniture inspired by six different photographs. Each image – captured by Hurley in 2017 – was chosen to show the country's unique architectural forms and urban landscape. The images display a strong representation of national design identity that both artists have experienced at different stages of their lives.
You are doing it again
Australian artist and jeweller Zoe Brand makes jewellery that uses jewellery archetypes, ready-mades and text to explore the performative nature of jewellery as a device for communication. In her solo exhibition You are doing it again, Brand explores how the circle impacts the themes and ideas expressed in her work.
BLOCK FIVE | 27 AUGUST – 17 OCTOBER 2020
Making: A Way of Life 
This exhibition by designer, maker and contemporary silversmith Alison Jackson and sculptor, machinist and fabricator Dan Lorrimer seeks to create a visual link and dialogue between standalone unique artworks, and small run 'production' objects. The pair aim to illustrate how the inspiration and making techniques from their original artworks inform the process of developing production pieces, and the approach by which they work.
After 
Artist Kasia Tons presents a solo exhibition of textiles, photography and animation. Named in reference to E.M Forster's 1909 novella The Machine Stops, Tons draws on Forster's descriptions of a futuristic society not, dis-similar to the digi-tech-centric world we currently live in, and considers what happens to the inhabitants when the machine that sustains their daily life stops.
BLOCK SIX | 29 OCTOBER – 12 DECEMBER 2020
c/o Craft ACT: 2020 annual members exhibition
Curated by Craft ACT, this showcase exhibition demonstrates the trends in contemporary craft and design in Australia by accredited practitioners from the ACT and surrounding region.