MPavilion, Open House Melbourne and Melbourne Music Week collaboration announced
IMG LINK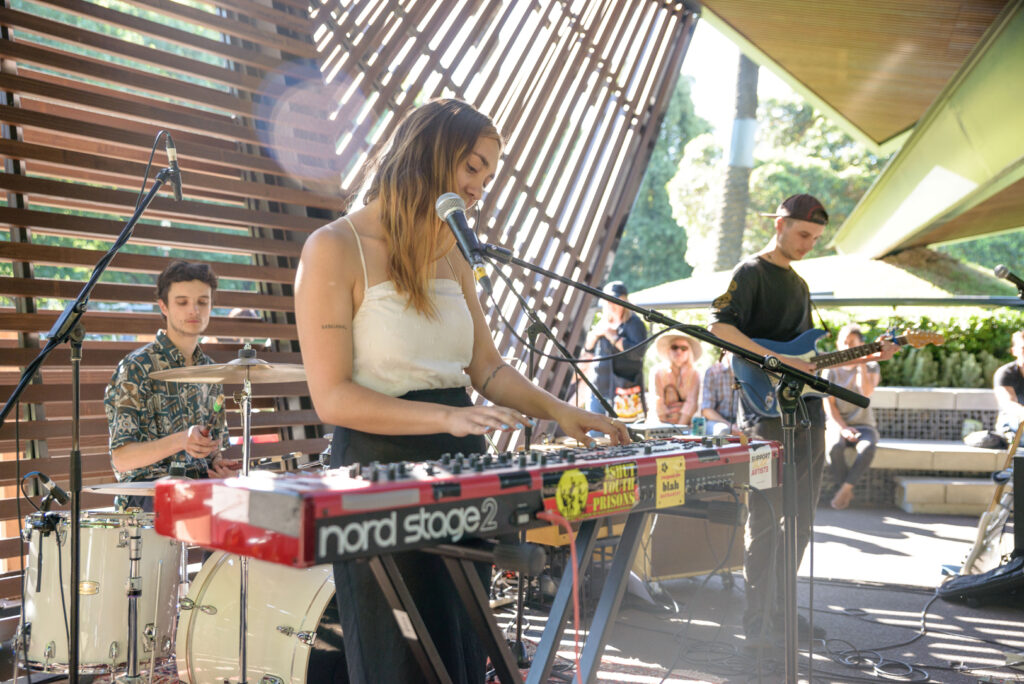 MPavilion has announced MERGE – a unique collaboration between MPavilion, Open House Melbourne and Melbourne Music Week. In response to COVID-19 and with a mission to support emerging musicians MPavilion will commission five Melbourne artists to perform an existing musical work as part of Open House Melbourne in July 2020 and to create a new musical piece to be performed as part of Melbourne Music Week in November 2020, at MPavilion.
The commissions are open to both solo artists and bands/collectives, with an honorarium of $2000 for each successful applicant. In an effort to merge design with music and architecture, applicants will be asked to respond to one of five buildings in their application: Villa Alba Museum, Jack's Magazine, Waller House, Australian Tapestry Workshop and Trades Hall.
Applications are due by 5pm on Sunday 14 June. Commissioned artists will be announced on 19 June with recordings streamed online via Open House Melbourne, Melbourne Music Week and MPavilion's websites on 25 July as part of Open House Melbourne's digital program.
For the second year in a row, MPavilion is also looking for 15 to 25 year-olds interested in programming, curating, art, design and architecture to join M_Curators: a passionate group of young people shaping our 2020 season. The MPavilion season runs from Thursday 12 November 2020 to Sunday 21 March 2021 and each month's events will follow a different theme.
For further details please visit mpavilion.org
Useful information:
MERGE applications are due by 5pm Sunday 14 June 2020
For more details on MERGE
For more details on M­_Curators