Australian Institute for Architects International Chapter awards Australian Tapestry Workshop's Antonia Syme AM
IMG LINK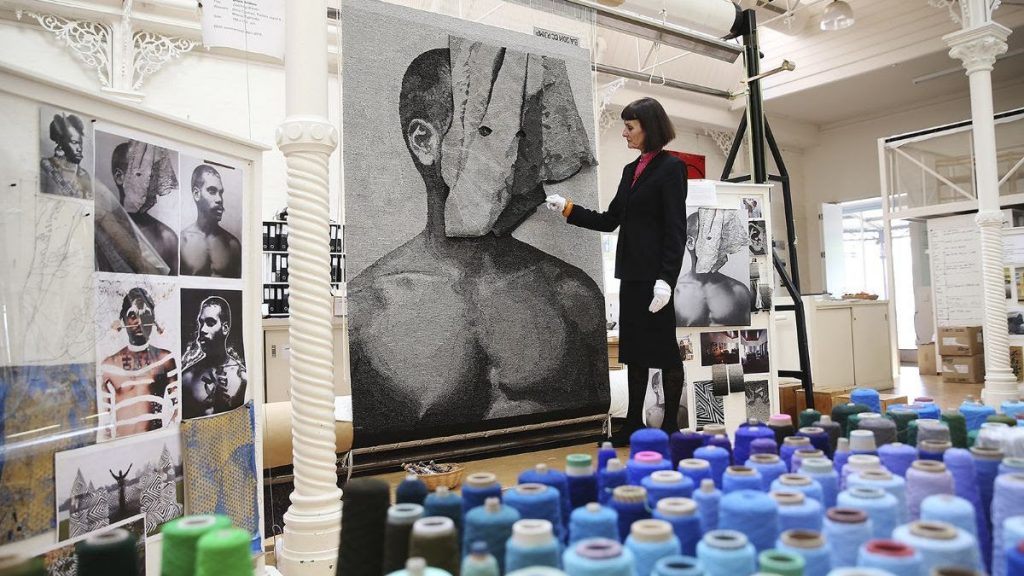 This year, the Australian Institute for Architects International Chapter has awarded the prestigious William J. Mitchell Prize to Antonia Syme AM, Director, Australian Tapestry Workshop, for her work promoting and curating the internationally renowned ATW Tapestry Design Prize for Architects (TDPA).
The TDPA is an initiative of the Board of the Australian Tapestry Workshop, which has been successfully developed and promoted through the Institute of Architects membership and broader audience's within Australia and internationally. Antonia's boundless energy and enthusiasm to encourage architects worldwide to enter the Tapestry Design Prize, or to include commissioned tapestries in their work has promoted not only the rare and meticulous art of tapestry weaving, but has enriched the work of Australian architecture on the world stage through tapestries of both cultural and artistic significance now hung in prominent locations around the globe.

The William J. Mitchell Prize, first awarded in 2012 by the International Chapter of the Australian Institute of Architects, recognises the work of those who have substantially contributed to Australian architecture in the international arena. The Jury for the Prize, which is now awarded biennially, is the entire International Chapter Council.

Past recipients come from a variety of sphere's of influence that often run parallel to, or in support of, typical architectural practice, and have included a publisher, a photographer, an academic, an 'ambassador' for the Institute's international relations, an urban planner and an illustrator – all whom the Chapter have considered deserving of this international recognition for their contribution to the architectural profession.

The Australian Tapestry Workshop warmly congratulates Antonia for receiving the William J. Mitchell International Chapter Prize in 2020.