HIP V. HYPE partners with sonnen to power Davison Collaborative
IMG LINK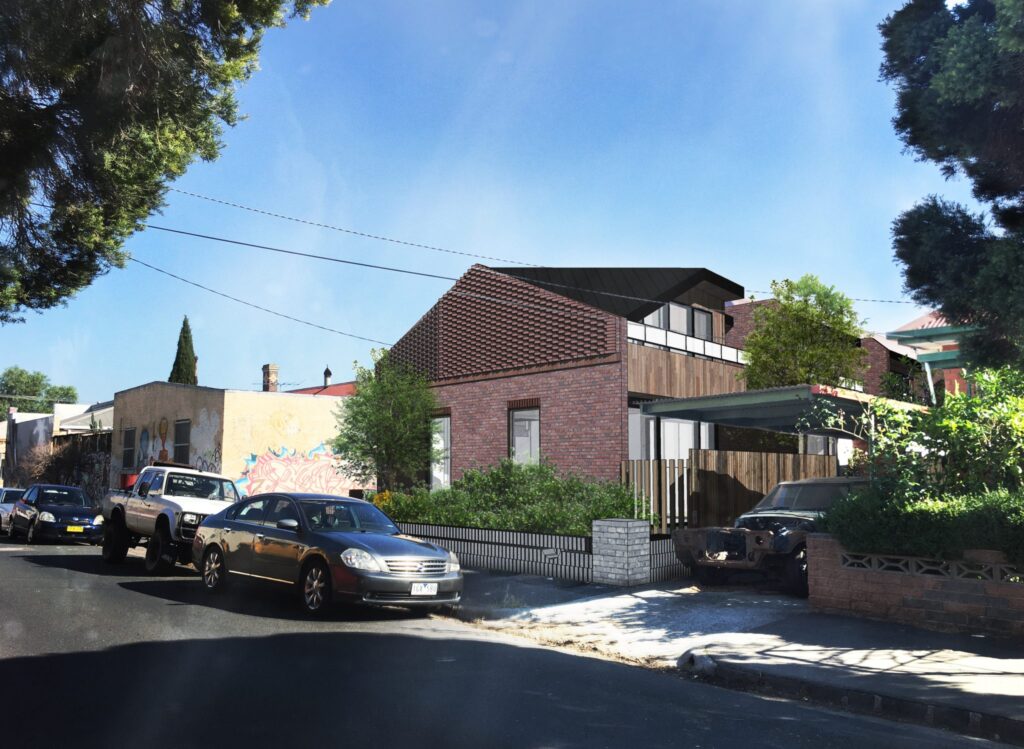 Leading sustainable design and development company, HIP V. HYPE has selected the sonnenBatterie as its smart energy storage solution to power its highly-anticipated Davison Collaborative project in Brunswick, Melbourne. Designed by Archier, this three-townhouse style co-development aims to be fossil fuel free and 100 per cent powered by electric green power and sonnenBatteries.
Founder of HIP V. HYPE, Liam Wallis, explains that Germany-founded sonnen was a clear choice for the project. "With our sustainability business, we have exposure to a number of different suppliers and technology out in the market so we've done a fair bit of research …" he shares. "sonnen hit that balance point between really solid technical credentials and a really strong commitment to design aesthetics."
Each home will have 4.5kW of rooftop solar photovoltaic panels and will be equipped with a 7.5kWh sonnenBatterie. The sonnenBatterie is a smart energy storage solution and a source of clean affordable energy when you need it. When combined with a rooftop solar system, sonnenBatteries help homeowners gain energy independence by maximising their household's utilisation of their solar generation.
sonnen National Business Development Manager, Suji Leroux adds that Davison Collaborative makes for a unique case study in energy efficiency. "It'll be interesting to see … how it goes. Because [the homes] are quite special in how energy efficient [they are]. Most homes aren't as energy efficient as this!"
Suji explains that for this project, photo voltaic (PV) size was dictated by roof space. "We got as much PV on there as possible. For most homes, that's what we would suggest you do because there's so much you can do with excess PV," she notes.
The headquarters of sonnen is in Wildpoldsried, a Bavarian village that runs on 100 per cent renewable and clean energy. A market leader in Europe, the company expanded to Australia two and a half years ago and opened a manufacturing facility in Adelaide at the end of last year.
Nathan Dunn, CEO of sonnen Asia Pacific said: "sonnen is proud to partner with HIP V. HYPE for this iconic project. Davison Collaborative will bring to life an entirely new approach to housing sustainability and affordability. Through their emphasis on sustainability and energy-efficient design, sonnen will power these homes with clean energy allowing the owners to enjoy low power bills."
Due for completion in October 2019, each home will contain three bedrooms, space for one vehicle (ideally electric) and considered circulation to ensure separation between public and private spaces – a key in maximising liveability in higher density living. Suji explains how electric vehicles (EVs) would also be supported by the sonnenBatterie: "The EV charger – when they get one, or if they get one – will really just become a part of the household load."
Davison Collaborative sets a new precedent in home design and development, addressing both sustainability and housing affordability by offering a new co-development model, also known as collaborative housing.
The model allows for collaborators to come together and utilise the multi-disciplinary expertise of HIP V. HYPE to create better quality, more sustainable and more financially accessible townhouse style homes in inner urban locations where property prices are increasingly forcing people out of the market.
Some of the key sustainability features of Davison Collaborative include:
Eight-star average NatHERS rating

All electric servicing, targeting net energy positive in operation

Air tight envelope coupled with energy recovery ventilation

Integrated electric heat pump boiler for hydronic heating, cooling and domestic hot water.
sonnenBatteries are backed with a 10-year warranty and approved by the Clean Energy Council for installation in Australian households.
Information on sonnen's partnership with Davison Collaborative is available here.