Fringe Furniture 33
IMG LINK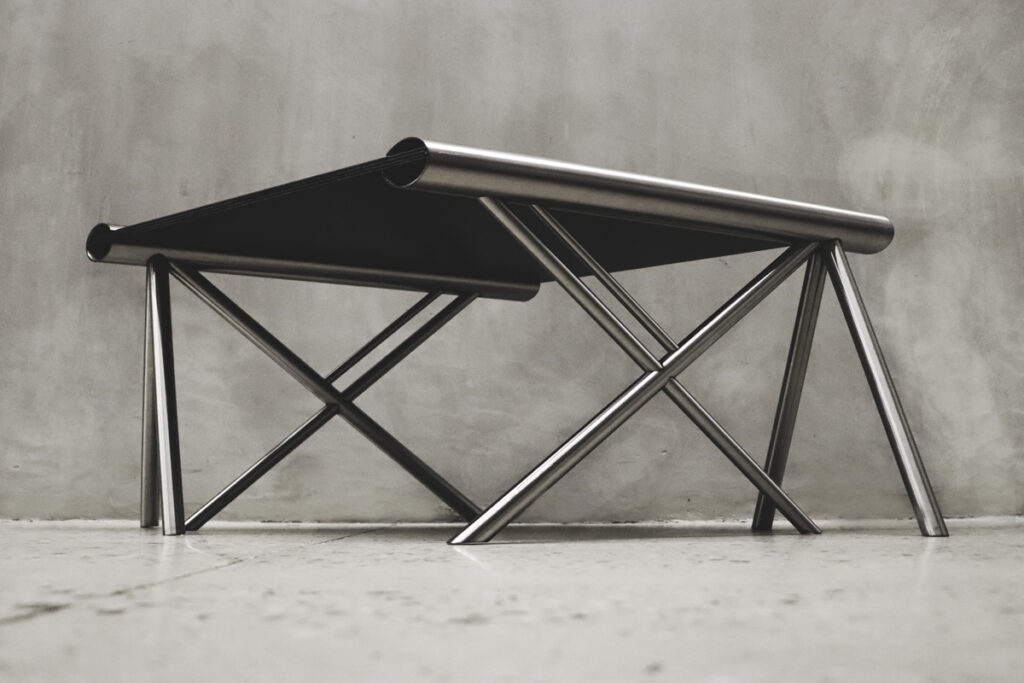 From the reassuringly practical to the confusingly obtuse, Fringe has seen it all, and this year is no exception. With the launch of Fringe Furniture 33 at the Abbotsford Convent from 12 September – 29 September, visitors can expect a boundary-pushing showcase of cutting-edge design that celebrates our individuality, differences, and the things that bind us together.
These weird, innovative and sustainable artworks will take many forms, including a set of pendant lights made from repurposed corn husks, a gravestone made from recycled polypropylene, and acoustic wall panels made from recycled paper pulp.
Fringe Furniture's Gender Equality initiative welcomes 2019's female mentees Cassie Carter, Jordan Fleming and Laura Georgina Smith and Sara Tan. With the support of the Naomi Milgrom Foundation, Fringe has successfully increased the number of participating female-identifying and non-binary designers to 41.4 per cent, up from 38 per cent in 2018 and 29 per cent in 2017.
Intersect will be an exhibition highlight: A boundary pushing table consisting of metal pipe intersections, this piece has been innovatively designed to allow tool-less assembly and disassembly.
Designer Sara Tan discovered her interest in metal laser cutting for furniture while undertaking her Master of Architecture at the University of Melbourne. She was inspired to design an experimental piece for someone who is constantly on the move, that relied on strength and gravity rather than welding or joining methods.
Fads come and go, trends flounder, but good design lasts forever. Internationally recognised designer Laura McCusker will join Fringe Furniture to chat authenticity, differentiation and sustainability in a world often disposed to the flavour of the month on Sat 21 Sept at 1pm.
Described by David Walsh as his 'furniture designer of choice,' McCusker has been commissioned locally by MONA, Hobart City Council and the Tasmanian Museum and Art Gallery.
Tactile Tours are designed especially for people who are blind or vision impaired, allowing individuals to get up close and personal with the extraordinary objects of Fringe Furniture 33. For the first time, Fringe Furniture features the works of blind and low vision makers which can also be explored with an experienced accessibility guide directing an audio described tour – piece-by-piece – into every nook, cranny, curve and corner of these playful works. On Wed 25 Sept and Sat 28 Sept at 11 am.
Canberra artist Ceilidh Dalton will exhibit Echidna Desk. This piece features tactile sculptures attached to the base for ease of touching by those with low or no vision, and allows for wheelchair friendly reach.
Mechelle Shooter and Richard Greenacre of Shacre Studio put the spotlight on waste generated by food production industries with Yield, a lighting collection comprised of repurposed corn husks. Harnessing the material's natural translucency, the piece incites a shift in how we perceive materials in relation to value, aesthetic and use.
Established as an experimental playground, Fringe Furniture is a standout exhibition of emerging and market ready design. It has provided a platform for artists and designers to exhibit their work for 33 years, making it one of the longest running design events in Australia.
Fringe Furniture 33
12 September – 29 September
Open Wednesday to Sunday 11am – 5pm
Abbotsford Convent, Rosina Auditorium
1 St Heliers St, Abbotsford
Free
Public programs:
Artist-led Tours on Sun 15 Sept, Sun 22 Sept and Sun 29 Sept, 3pm, Free
Laura McCusker chats timeless design on Sat 21 Sept at 1pm, Free
Tactile Tours on Wed 25 Sept and Sat 28 Sept at 11am, Free