Eden Unearthed returns for 2019
IMG LINK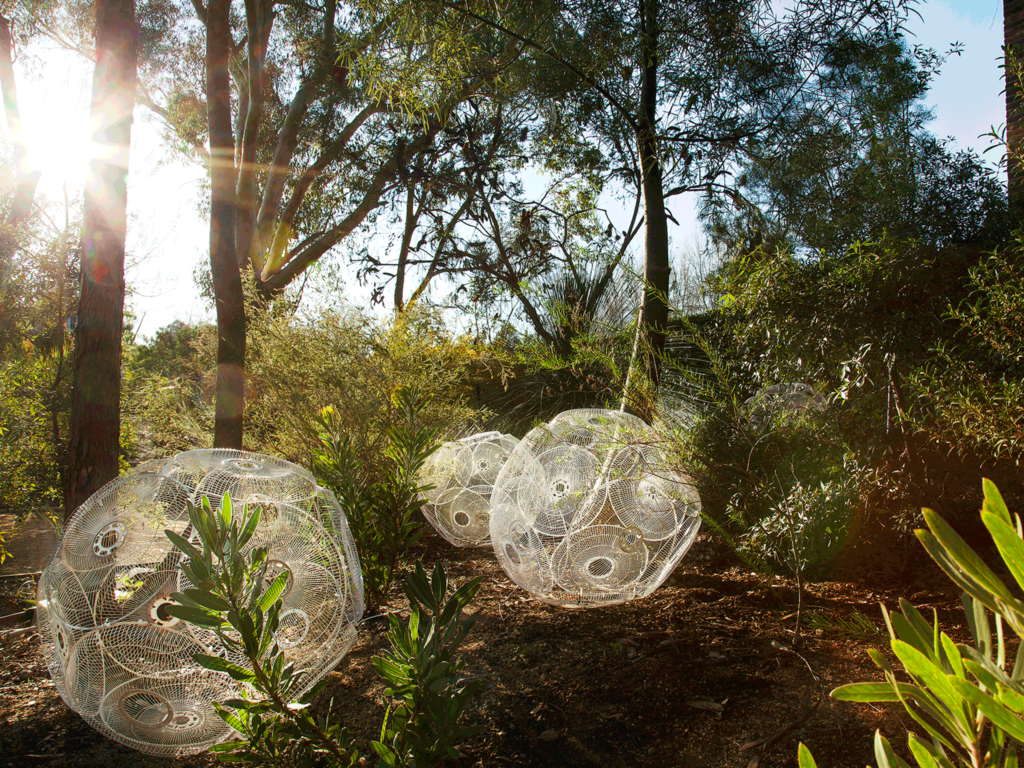 Eden Unearthed, the largest privately funded exhibition of its kind in Australia, returns to Macquarie Parks' Eden Gardens on Thursday 1 August. Now in its fourth year, the 40-installation strong showcase spanning over 2.5 acres prides itself on being philanthropic, unique and thought-provoking.
Featured artworks range from sculptural pieces, textile to tactical works, interactive sound installations, all capturing something exceptional and ephemeral about our environment, often utilising recycled materials and plant products. Focusing on environmental issues we are currently facing, works will spark conversations recycling, drought and more.
Allan Giddy, one of the three Eden Unearthed judges and Director of The Environmental Research Initiative for Art (ERIA) UNSW A&D said, "Opportunities like this, arising out of a genuine desire to support and propagate (to use a horticultural metaphor) visual art, serve both to expand the field of practice, and also to expose the general public to the latest in 21st century visual thinking."
This sprawling exhibition is free to all and runs for a six-month period with the first prize being awarded $10 000 at the launch event on August 5. Picture giant birds, 'Frankenstein-ed' trees, water dragons, spider-like creatures created from birds' nest and yarn bombed gardens. For the first time an interactive catalogue will tell the story behind each piece of work allowing guests to vote for their favourite.
Located beside the Lane Cove National Park, Eden Gardens is a beautiful plant mecca and display garden for the whole family. A special Children's Art Trail and child friendly signage caters to all ages with workshops scheduled for the school holidays including weaving, pot decorating and plaster classes cultivating in a Family Art Day on Sunday October 13th.
Locals, art and plant enthusiasts alike are invited to attend the launch event on Monday 5 August, a guided tour begins with a traditional smoking ceremony amongst the gardens and finishes on the fountain lawn with a Q&A with the artists hosted by landscape architect Costa Georgiadis. A small ticket price of $20 will cover seasonal canapés and bubbles.
For a full list of participating artists and description of their works, edengardens.com.au/unearthed/artists