Carlton Connect: a collision of water, art and science
IMG LINK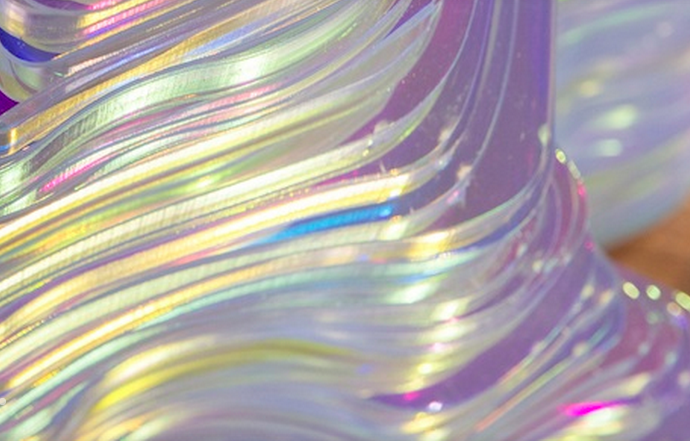 The City of Melbourne's Creative Spaces program has established a new studio at Carlton Connect Initiative's (CCI) LAB-14. The studio positions artists amongst researchers and organisations addressing issues of sustainability and resilience.
Melbourne artists Debbie Symons and Jasmine Targett are the first Artists-in-Residence at the new Creative Spaces: Carlton Connect Studio. With a focus on sustainability and climate change adaptation, Debbie and Jasmine will create The Catchments Project, a work focused on the complexities of adapting to reduced rainfall and drought. As part of the project, City of Melbourne residents and workers are invited to contribute samples of water from alternative sources.
Chair of the Arts and Culture portfolio, Councillor Rohan Leppert, said the City of Melbourne places a high emphasis on sustainability and the arts. "The Catchments Project will get the community thinking about the way we use water. We are delighted to have Debbie and Jasmine in the studio as our first artists in residence," said Cr Leppert.
Debbie and Jasmine said they are looking forward to working in a space surrounded by Melbourne's researchers, academics and entrepreneurs. "We hope our work will become markers of a landmark shift in attitude and awareness towards preserving Melbourne's natural resources. It's fantastic that the City of Melbourne is supporting arts research and actively contributing to creative ideas towards a sustainable future."
Chair of Council's Environment Portfolio, Councillor Arron Wood, said the City of Melbourne has a target of sourcing 50 per cent of all its water from alternative sources by 2030. "As one of the biggest water users in the municipality, City of Melbourne has a leadership role to play when it comes to water preservation. We've invested $20 million in our stormwater harvesting network and we're working to conserve and re-use water across the city," said Cr Wood
"We want residents, workers and businesses to think about water and its role in our future. We all have a role to play in creating a healthy city in a healthy catchment."
Project Director of the Carlton Connect Initiative, Dr Charles Day from the University of Melbourne, said CCI is very supportive of the Creative Spaces program.
"Carlton Connect is about uniting talented people from diverse sectors to create innovative solutions to the sustainability and resilience challenges facing our community. The work that comes out of the Creative Spaces: Carlton Connect Studio will get everyone thinking about these issues in a different way," said Dr Day.
The work will be exhibited as part of the ART+CLIMATE=CHANGE Festival; which includes over 20 curated exhibitions alongside a series of keynote lectures and public forums featuring local and international guests.
Melburnian's are being asked to drop their water samples from alternative sources to the Carlton Connect Studio. Each sample will be presented in hand-crafted glass bottles, etched with the owners name and location of where the water was harvested. After the exhibition the artists will gift the installation back to the public.
What: Water Sample Collection
Who: City of Melbourne residents and workers, organisations and businesses 
When: 10th March -16th April 2015 10am – 2pm every Tuesday, Wednesday, Thursday 
Where: LAB14 – Creative Spaces at Carlton Connect Corner of Swanston and Grattan Streets, Carlton. Entry via Swanson St
About the Artists: Melbourne based artists and researchers Symons and Targett have collaboratively produced four award-winning bodies of work. Their practices are sustained by significant research collaborations with scientists and environmental data organisations.
For more information visit http://thecatchmentsproject.com