Britannia 2050: a speculative vision and conversation starter
IMG LINK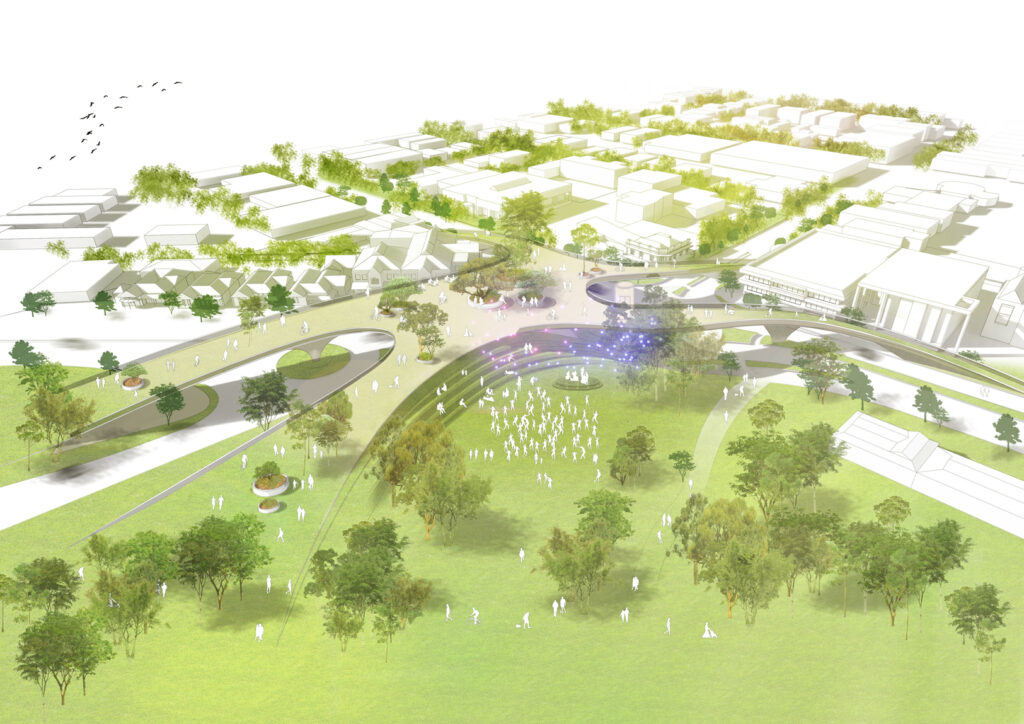 What if urban design prioritised pedestrian infrastructure and focused on a connection to nature?
JPE Design Studio's speculative design for Britannia roundabout explores a shift in thinking; reimagining what our city could look like in 2050 if modes of transport changed and urban connectivity took priority.
This well-known location in Adelaide's East is currently a car dominated environment that is notorious for its safety and functionality issues. Britannia 2050 raises the landscape to form a dynamic transit network that allows traffic to flow beneath and other modes above, in an uninterrupted connection between the parklands and the suburbs that activates and extends this under-utilised corner of Victoria Park.
Responding to the future of urban design and green infrastructure, Britannia 2050 creates a vibrant activated platform that promotes wellbeing and supports alternative methods of commuting such as walking and cycling. Seeking to improve functionality and connection to nature, this transformative design forms a lively urban hub that can be used for events, relaxation and recreation.
This speculative vision is a conversation starter, designed to promote discussion about what we want for our city.