Australian architects in historic global Net Zero 2030 push
IMG LINK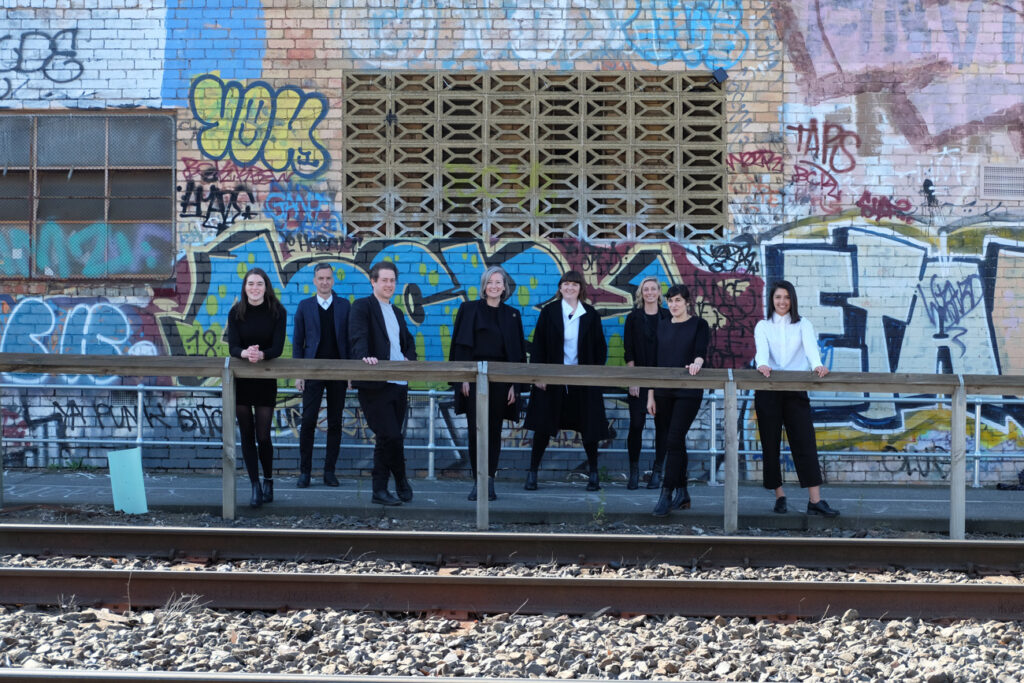 By joining the business world's biggest ever collective push for climate action 20 years ahead of the Paris agreement, ClarkeHopkinsClarke and WOWOWA are making their public pledge alongside global brands including Patagonia, Intrepid Travel, The Body Shop and Danone. Today's Net Zero 2030 announcement commits more than 500 B Corps worldwide to accelerate reduction of their greenhouse gas emissions to reach a 1.5 degree trajectory leading to net zero by the year 2030 — 20 years ahead of the 2050 targets set in the Paris Agreement.
There are currently more than 3000 B Corps from more than 70 countries and 150 industries. Certified B Corporations meet the highest verified standards of social and environmental performance, transparency and legal accountability. They commit to business decisions that positively impact their workers, customers, suppliers, community and the environment. Their common goal is to harness the power of business to solve the world's major social and environmental challenges, including the climate crisis.
Charmian Love, co-founder B Lab UK, co-chair of B Corp's Global Climate Task Force, describes this as "a truly historic moment, where the action we take today will have a direct and profound impact on the generations to come". "The climate emergency is amplifying the inequities that already exist and unraveling our social fabric," she says. "The youth recognise this and are demanding a response from us. The global B Corp community stands in solidarity with them, not only in a shared vision for an inclusive and regenerative future for all, but also in their call for concrete, bold and unapologetic action. By acting both individually and collectively to decarbonise their businesses to achieve net zero emissions by 2030, B Corps are trying to do their part in achieving the future our children deserve. If not us, who? If not now, when?"
For ClarkeHopkinsClarke Managing Partner Robert Goodliffe, signing up to B Corp in 2016 and to NZ2030 today makes good business sense. "The more businesses who join us the more impact we'll have," Robert says. "Things are going to change rapidly over the next 10 years towards 2030, and it's good business practice to have the answers for clients and users."
"ClarkeHopkinsClarke has been certified carbon neutral since 2018, and we recently engaged a fellow B Corp, Pangolin Associates, to independently audit our Scope 1, 2 and 3 emissions. At 446.7 TCo2 we're at about 35 per cent of the benchmark emissions for a similar-sized professional services company. That's due to carbon mitigation actions and purchase of gold standard carbon credits that target UN Global Development Goal outcomes, including Indigenous land management on Cape York, Tasmanian native forest retention and stewardship and reforestation on Timor Leste."
"But we're keen to further elevate our impact, so for NZ2030 we're committing to reducing our remaining carbon footprint by 50 per cent by 2030. We'll do that through the purchase of 100 per cent Green Power, increased teleconferencing and implementing a green travel plan. We're also moving to new premises at Younghusband in Kensington, which will be certified by One Planet, a stringent protocol encompassing not just power but things like water and air quality. Beyond that we'll continue advocating on sustainable best practice to our clients. There are better materials coming on to the market every week. Regenerative measures are the ultimate target."
WOWOWA Director and co-curator of the AIA's 2019 Collective Agency conference Monique Woodward says that like ClarkeHopkinsClarke, her practice joined the B Corp movement because it reflected her team's existing values, from climate action to cultural diversity, gender equality and pay parity in the workplace. WOWOWA certified last year. Monique says the process didn't involve a huge investment of time or money and has given WOWOWA tools to analyse, measure and communicate what it's doing well and how it can do better. It has also provided a global pool of diverse businesses to learn from and create impact with. "B Corp forces you to put your money where your mouth is and form a vision for how you want your to practice to operate," Monique says. "We were looking to communicate our values, and we try to be as entrepreneurial as possible. B Corp fits with the ethics of new business."
Monique says B Corp's holistic focus on workers, customers, suppliers, community and the environment makes it "a roadmap for change" for a host of industry groups, from Architects Declare to Parlour and the AIA. "Architects are perfectly placed to join in," Monique says. "As an Institute Chapter Councillor and someone who's passionate about collective agency, I think that if we were all B Corp-certified the social and environmental impact would be extraordinary. I guess we'd lose our edge but I'd be totally happy with that.