Art Gallery of New South Wales expansion awarded 6-star Green Star rating
IMG LINK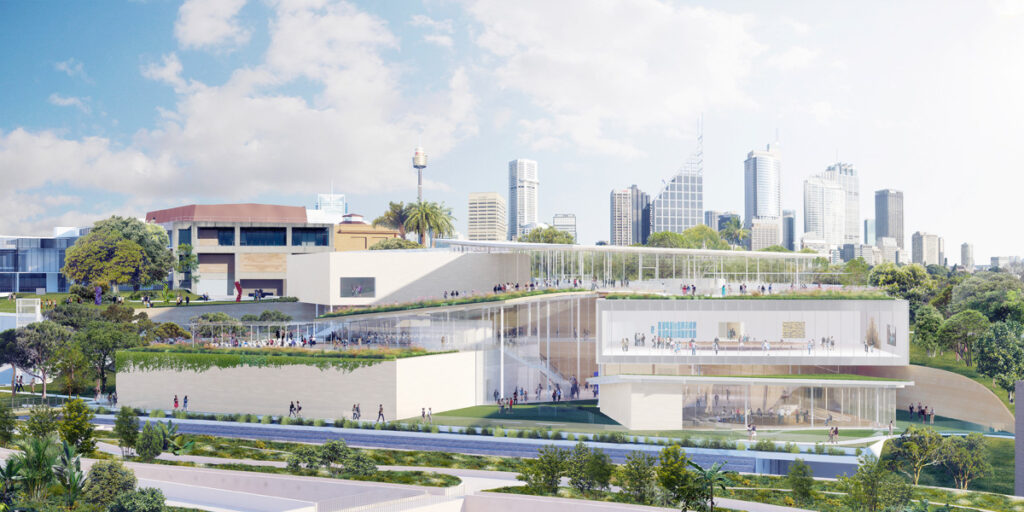 The Art Gallery of New South Wales expansion – the Sydney Modern Project – will transform the state's leading art museum.
A new standalone building, designed by SANAA, will almost double the space for the display and enjoyment of art. The gallery will be able to show more of its outstanding art collection, which belongs to the people of NSW, and host more of the best exhibitions from Australia and around the world.
The design brings together art, architecture and landscape in spectacular new ways with dynamic galleries and seamless connections between indoor and outdoor spaces in one of the world's most beautiful cultural precincts. A public Art Garden will link the new and existing gallery buildings.
Highlights of the expanded gallery include a new prominent destination for Aboriginal and Torres Strait Islander art; a large gallery for major exhibitions; a unique contemporary art space repurposed from a decommissioned WWII oil tank; and flexible spaces to expand learning programs for schools, communities and families.
The gallery is setting a new benchmark for cultural institutions as the first public art museum in Australia to achieve the highest environmental standard for design. The Green Building Council of Australia has awarded the Sydney Modern Project a 6-star Green Star design rating.
This achievement is testament to the gallery's commitment to sustainability and SANAA's innovative design. Co-founders Kazuyo Sejima and Ryue Nishizawa were awarded the Pritzker prize – architecture's highest honour – in 2010, and earlier this year they received the Thomas Jefferson Foundation Medal in Architecture. The Japanese architects have designed some of the world's most prestigious art museums, including the Louvre's satellite museum in Lens, France, and the 21st Century Museum of Contemporary Art in Kanazawa, Japan. This is their first Australian building.