Uzbek Modern
IMG LINK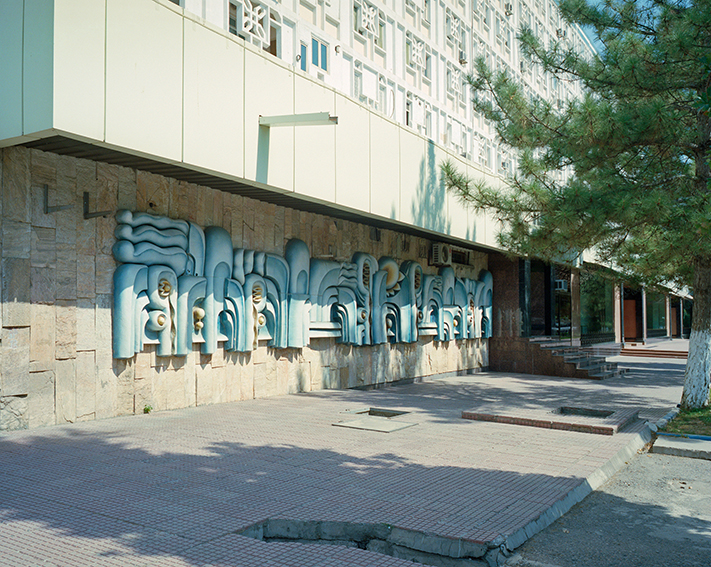 Oig ll Projects present Melbourne (Naarm) based photographer Nic Ojae reporting on the state of fleeting and forgotten Soviet architecture and its interface with the historic context of Central Asia through UZBEK MODERN; a solo exhibition accompanied by photographic book launching the 24 of February – 03 of March.
Nic captures Soviet modernism existing in patches in bygone cities, where oriental adornments sit beside cosmic structures of the forgotten era. UZBEK MODERN documents his time on the Silk Road, dotted with futuristic welcome signs which provide an intermittent reminder of the former Soviet presence, and appear otherworldly in the otherwise sparse environments of the de-industrialised towns.
Collaborating with fellow designer Louis Grope, Nic transfers his time on the Silk Road into a limited first edition photographic journal. Printed in Melbourne by Bambra Press the UZBEK MODERN art book was created by Nic as a way to sculpt his photographic practice into a physical object, allowing it to exist in a tactile and intimate format while also imbuing the project with a further sense of transient, moving spirit that is at the core of UZBEK MODERN.
Across this series Nic captures both a life and time hidden to western capitalism. Situating the viewer into a space of observation, exploring what was once the fourth largest city in the Soviet Union.
"While Uzbekistan and the Silk Road have an alluring sense of adventure, it was the architecture of the capital that drew me in. Inspired by the cosmic and its relationship to adjacent sun-drenched mud brick, I set out to witness and document the condition of the post-Soviet infrastructure. Sky blue, white and kelly green; Bobosher and I organised a fistful of Uzbek Som to pay for propane gas that would get us on the road in search of more of the same city to city." Nic Ojae