Symposium at Daylesford Longhouse to put 'hybrid houses' in the spotlight
IMG LINK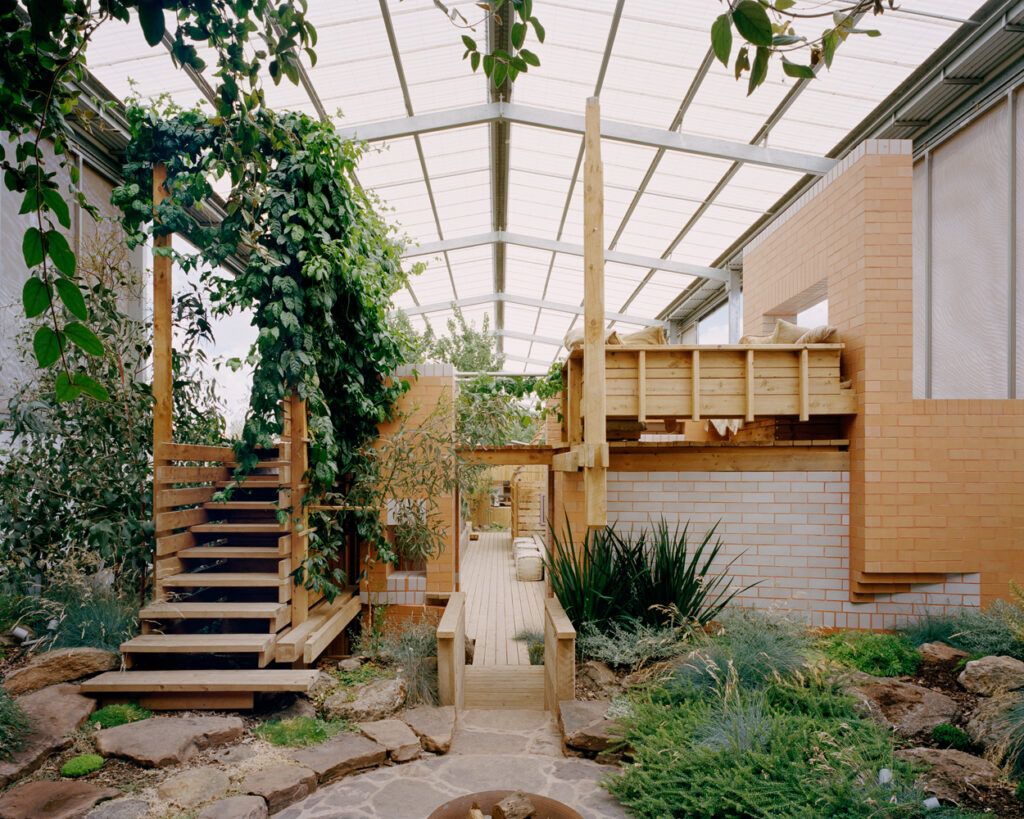 It's a working farm, a cooking school, a reception venue and a place of residence all in one. Daylesford Longhouse by Partners Hill, the 2019 Australian House of the Year, is a "hybrid house."
On Saturday 4 April, this contemporary farmhouse in regional Victoria will play host to a day of learning where world-class architects from around Australia will present a range of "hybrid houses" that combine the function of "living" with something else. This unique edition of The Architecture Symposium includes presentations on houses that double as museums, a house that is more garden than home, a house that is actually two houses and a copper-clad tower that acts as an unlikely musical instrument.
"Whether performing as a music venue, gallery or vehicle for the regeneration of a damaged landscape, these projects are united by an exploration of dualities and hybrid typologies," said Katelin Butler, editorial director at Architecture Media, the organizer of Design Speaks events.
"The design and inhabitation of a home reflect the personalities or values of the people who live there. This day in regional Victoria will offer a glimpse into the way some of our best architects have collaborated with creative clients to deliver houses that are more than just places to live."
After delegates arrive at Daylesford via a bus from Melbourne, Partners Hill founder Timothy Hill will share the fascinating story of Daylesford Longhouse alongside client Ronnen Goren, himself the head of a design practice – Studio Ongarato. The audience of architects and design enthusiasts will hear about how Hill helped Ronnen and his partner Trace realize a scheme that embodies their passion for hospitality, food and farming, and traditions reinvented.
Later, they'll hear from Yueji and Corbett Lyon, the minds behind the Lyon Housemuseum. Designed by Corbett Lyon's practice Lyons Architecture, the Melbourne institution is a private house that holds one of the country's largest and most significant collections of Australian contemporary art. Straddling domestic and museum architectural types, it is opened for pre-booked public tours on designated days each year.
The Sydney home of another art collector, philanthropist Judith Neilson, will also be presented. William Smart of Smart Design Studio will discuss the process of designing the unique, award-winning Indigo Slam, which he describes as "a piece of sculpture to be lived in."
Ingrid Richards and Adrian Spence of Brisbane practice Richards and Spence will be talking about their project La Scala, a residence and apartment in one, on a hilltop on the edge of Brisbane's CBD.
Bruce Wolfe of Conrad Gargett and Jocelyn Wolfe of the Queensland Conservatorium Research Centre, Griffith University will discuss Harrigans Lane Collective, a group focused on interdisciplinary projects combining architecture, music, arts and design within a rural environment. Among their built projects is The Piano Mill, a musical tower in rural Queensland which became the first building to win the National Award for Experimental Music.
And finally, the founding directors of Baracco and Wright Architects, Louise Wright and Mauro Baracco, will speak about Garden House, an experimental weekend home in Westernport, Victoria that was conceived as "just a little more than a tent." The minimal house was designed to support the regeneration of indigenous vegetation at the coastal site by admitting light, insects and hydrological processes, while maintaining the ground plane.
This event follows 2019's The Architecture Symposium, Hobart, where delegates visited John Wardle Architects' award-winning buildings Captain Kelly's Cottage and Shearers Quarters on Bruny Island.
The Architecture Symposium is part of Design Speaks, a series of talks, seminars, forums and conferences on architecture and design, for design professionals and their clients and interested members of the wider community. To see the full program and purchase tickets head to designspeaks.com.au.