Sydney Architecture Festival 2018 announces program
IMG LINK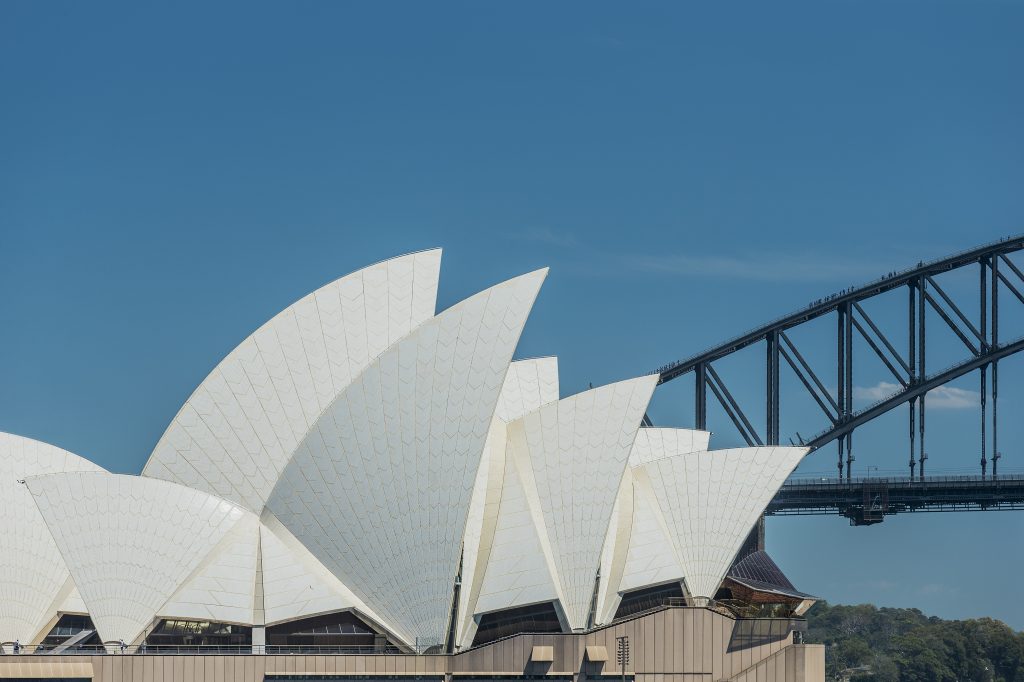 The 12th annual Sydney Architecture Festival returns to the heart of the city this September, with events unfolding over four days from Friday 28 September until Monday 1 October 2018. The Festival presents a program of talks, tours and exhibits exploring 'what makes a building truly great' from Saturday 29 to Sunday 30 September and is bookended by The Architecture Symposium, presented for the first time in Sydney on Friday 28 September, and the annual World Architecture Day Oration on Monday 1 October.
Tim Horton, NSW Architects Registrar and Director of the Sydney Architecture Festival, says: "The 12th annual Sydney Architecture Festival invites Sydneysiders to get behind some of our most iconic buildings and ask: what makes a building truly great? 2018 is a supernova for milestones in Australian architecture. With major anniversaries for the Sydney Opera House and Australia's Parliament House coinciding with plans for their future, this year's festival looks at our opportunity to preserve, protect and renew the enduring legacy of these modern monuments for future generations."
2018 marks the centenary of Jørn Utzon's birth, 45 years since the opening of Sydney Opera House, the 30th anniversary of Canberra's Parliament House, and one hundred years of the architecture program at the University of Sydney. These major milestones underpin a weekend program of talks and events that explore the heritage and future of two of the greatest examples of our built environment, with all talks to be held in the Utzon Room of Sydney Opera House.
Highlights of the program include:
Poisoned Chalice to Social Icon: An Accelerated History of Sydney Opera House – The story of the Sydney Opera House – including the events surrounding the departure of Utzon – are well known, but architectural historian and author Dr Anne Watson's research reveals a deeper story full of intrigue. Ongoing collaboration between the exiled Utzon and Peter Hall's local team produced the remarkable building we know today – a global icon that continues to grow in status and recognition. Combining digital ethnography and data analytics, Dr Cristina Garduño Freeman shares a new way to measure the social value of architectural icons – with implications for World heritage. Join us for an accelerated history of Australia's most famous building – from poisoned chalice to social icon.
What Makes a Building Truly Great? – Three masters of Australian architecture share a lifetime of lessons in the enduring qualities of great design. This panel discussion features Australian Institute of Architects Gold Medal winners Richard Leplastrier, Brit Andresen and Peter Stutchbury.
Repeating the Feat – Sydney Opera House Renewal – Find out how this wonder of 20th century architecture will meet the demands of the 21st century and beyond. Join us as we hear from the four architectural teams involved in the renewal program of the Opera House including Scott Carver, Tonkin Zulaikha Greer, Grimshaw Architects and Ashton Raggatt McDougall.
Beyond the Fence – Secrets of Australia's Parliament House – It is 30 years since Parliament House opened and one of its original architects, Ric Thorpe AM shares untold stories with one of Australia's most loved media presenters, and host of ABC TV's The House, Annabel Crabb. Together they reveal never before shared stories from inside the design competition to the challenges of constructing a building so large it exceeded all building rules at the time.
Why Architects Matter – Professor Flora Samuel's tome of the same title is heralded as the new manifesto for design professionals, one that renews the call to action for a better built environment. In this address, you'll be rewarded with Prof Samuel's research and criticism as Vice-President for Research at RIBA and Professor of Architecture in the Built Environment at the University of Reading, UK.
Ethics in an Age of Excess – Buoyed by record economic growth, Australian architects are enjoying a bulging order book with many riding the wave of game-changing infrastructure, landmark commercial towers and luxury homes that have it all. Yet, this is precisely the time to ask whether architecture still has a social purpose, and a responsibility for public good? This panel discussion is led by executive director of St James Ethics Centre Dr Simon Longstaff AO, Professor Flora Samuel, critic Laura Harding and architect Shaun Carter.
MADE in Action – Presented by alumni of MADE by the Opera House (an exchange program offered to Australian and Danish students of architecture, engineering and design), this exhibit shares some of the ingenious methods that made the Opera House an amazing feat of design and engineering that changed the world.
Mies on Scene: Barcelona in Two Acts – In homage to the power of great buildings, Sydney Architecture Festival screens this award-winning art film in collaboration with the Mies Van Der Rohe Foundation and the Catalan Architects in Australia. The documentary explores the enduring mystique of the Barcelona Pavilion, a temporary structure that changed the history of architecture.
New York-based critic, writer, editor and architectural consultant Karen Stein delivers this year's World Architecture Day Oration on Monday 1 October, in the Utzon Room of Sydney Opera House. Drawing on almost decade of experience as a juror of The Pritkzer Architecture Prize and as editor and contributor to some of the most respected design publishers and publications including Phaidon Press and Architecture Record, Stein explores the fundamentals of architecture as a public act – asking what is architecture? Who makes architecture? And why is it meaningful?
"For the first time, Sydney Architecture Festival's World Architecture Day oration will be delivered, not by an architect, but by a respected writer, publisher and critic with a genuine world view on the state of architecture today. What better way to see Australia's world-class architects against the best from around the world?" suggests Tim Horton.
Karen also joins the proceedings of The Architecture Symposium where she reflects on presentations, sharing her unique perspective on Australian architecture and its standing on the world stage. Her survey of contemporary architectural practice, education and criticism in Australia is timely at the 50 year mark after Australian architecture was, arguably, defined by the contribution of Danish architect, Jørn Utzon.
Architecture Media convenes The Architecture Symposium during Sydney Architecture Festival. The Symposium will be presented at the Art Gallery of New South Wales on Friday 28 September. This full-day critical forum on 'Australian International Architecture' celebrates Australia's world-class architects. Curators Wendy Lewin and Angelo Candalepas call into question the all too familiar proposition of international architects being promoted in advance of local talent, highlighting the downward spiral on the opportunities offered to Australian architects despite our economic prosperity.
With Karen Stein as international critic, the symposium focuses on outstanding examples of contemporary Australian architecture in a series of talks by leading practitioners looking at recently completed and upcoming projects. Confirmed speakers include: Thomas Bailey, Room 11; Melissa Bright, Make Architecture; Andrew Burns, Andrew Burns Architecture; John Choi, CHROFI; Andrew Cortese, Grimshaw; Neil Durbach, Durbach Block Jaggers; Richard Francis Jones, FJMT; Richard Johnson, Johnson Pilton Walker; Virginia Kerridge, Virginia Kerridge Architect; Ed Lippmann, Lippmann Partnership; Rachel Neeson, Neeson Murcutt Architects; Gerard Reinmuth, Terroir; Ingrid Richards, Richards and Spence; William Smart, Smart Design Studio; Peter Stutchbury, Peter Stutchbury Architecture; Alec Tzannes, Tzannes; and Stuart Vokes, Vokes and Peters.
Details of the full Sydney Architecture Festival program are available at sydneyarchitecturefestival.org