Science and art collide in a major new Australian gallery opening
IMG LINK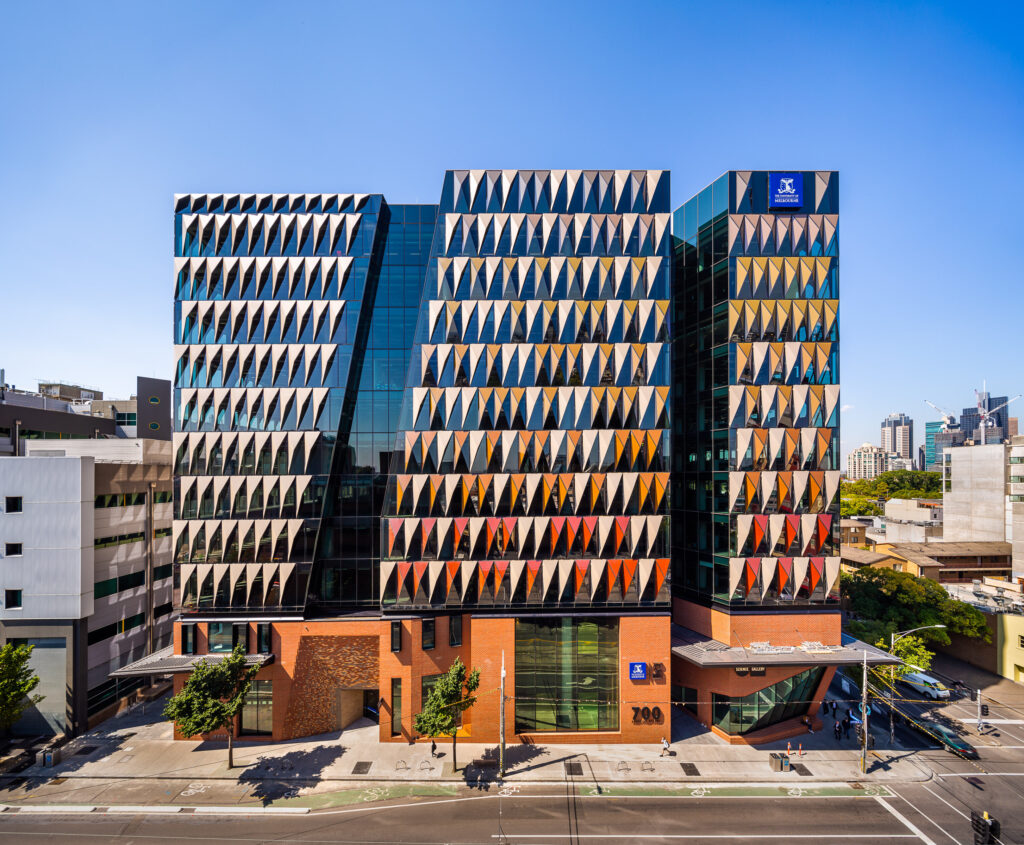 Science Gallery Melbourne is the first and only Australian node in the internationally acclaimed Science Gallery Network. It will open a new state-of-the-art gallery in June, offering over 3500-square-metres of exhibition space, a learning centre, a theatre, workshops and social spaces, designed to inspire young adults through art, science and innovation.
Since 2017, Science Gallery Melbourne has created exhibitions and programs in a series of disparate venues and pop-up sites around Melbourne – from a historical gymnasium to the Melbourne School of Design at the University of Melbourne, to an underground carpark, a shipping container, the Maribyrnong and Yarra rivers, and city laneways, streets and public gardens.
In June this year it will launch its own purpose-built gallery on the corner of Grattan and Swanston Streets, a gateway to the University of Melbourne's new Melbourne Connect innovation precinct, and a major new attraction delivering immersive, interactive exhibitions and events focused on the collision of art and science.
Director of Museums and Collections Rose Hiscock said the launch of the purpose-built museum is a major milestone. "Science Gallery Melbourne provides a contemporary, playful and welcoming space for young people to explore issues, ideas and the great challenges of our time. As a new home for STEM engagement, we aim to show that anything is possible when science and art come together," Ms Hiscock said.
With a fitout designed by William Smart at Smart Design Studio, Science Gallery Melbourne offers flexible exhibition, event, education, laboratory, retail and theatre spaces as well as social areas for collaboration and discussion.  It will include a STEM Centre of Excellence, a unique new learning centre for Victorian secondary students created under a partnership between the Victorian State Government and the University of Melbourne.
Vice-Chancellor Duncan Maskell said that as a critical part of Melbourne Connect, Science Gallery Melbourne demonstrates an unwavering commitment to young people and their path to higher education and innovation.
"By bringing together science, innovation and creative thinking, we encourage conversations and ideas about the future of the Australian and global work force. The success of the Science Gallery model is measured by the rich, engaging learning environment that it offers young people," Professor Maskell said.
Science Gallery Melbourne is part of the Science Gallery network of museums embedded in universities around the world, with proven success at engaging 15-25-year-olds in STEM subjects and pathways – the key being the presentation of immersive, experimental and experiential exhibitions that blend scientific theory and new technologies with conceptual themes and creativity.
CEO of the Science Gallery International Dr Andrea Bandelli welcomed the opening of Science Gallery Melbourne. "The Science Gallery Network enables universities to develop healthy, interdisciplinary narratives rooted in science and culture, advancing knowledge and empowering our participants to develop cultural and social agency. Science Gallery Melbourne is the most comprehensive embodiment of this approach to date and a magnificent international flagship for the Network," Dr Bandelli said.
Science Gallery Melbourne will open on Tuesday 15 June 2021.