THE NEW JONESES miniseries shows Aussies doing good for the planet
IMG LINK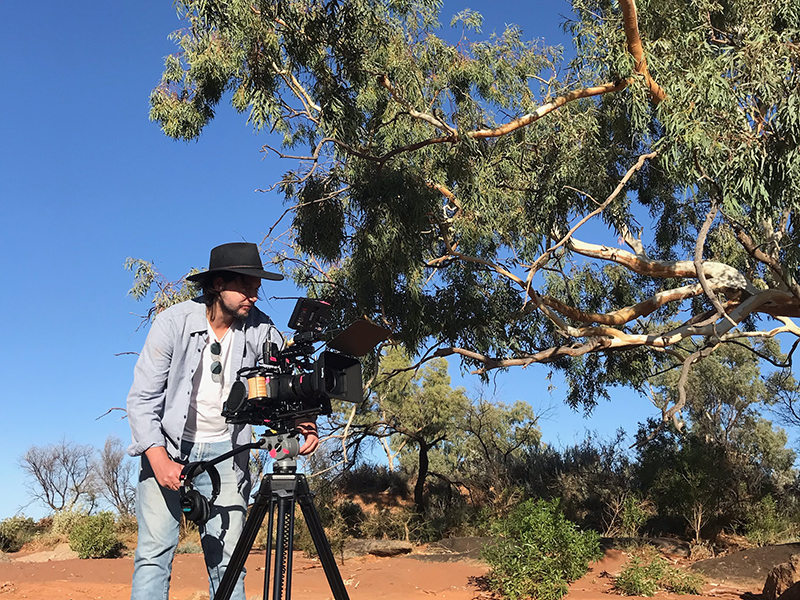 What do Hollywood actor Yael Stone, cooking-champion Nat's What I Reckon and screen legend, Stephen Curry have to do with climate change? They're on board THE NEW JONESES Road Trip, the digi-series showing simple stuff we can do at home to be part of the solution.
When Nat's heard Yael gave up her green card to lighten her carbon footprint, he wanted to know how to lighten his. Yael suggested a road-trip. Heading on tour himself, Nat enlists Slatts Everyday (thrash-band, King Parrot) to take up the mission to meet the peeps doing good. 
In the mini-digital series, Slatts hits the road in a 100 per cent electric vehicle to meet Aussies doing better for our people and planet. From Gippsland cattle-country, to 100 per cent renewable-energy-powered Tassie, hipster Brunswick, to Broken Hill's dusty-red outback; each episode introduces a new hero, a different part of Australia and a call to action for Nat's 'n' Slatts.
It's a bit sweary and features Stephen Curry, Jane Caro AM, Alice-In-Frames, Joost Bakker, Sam Walker, Dr Anika Molesworth, Torres Strait Island zero waster, Tish King and AFL's Neville Jetta. See Slatts dodge border closures and a Murray Cod named Murray at thenewjoneses.com.
For 10 years, The New Joneses have shown easy things we can do daily for our people and planet. With events COVID-hibernating, the road trip is their "pivot". The New Joneses actions are matched to UNSDGs (United Nations Sustainable Development Goals and Project Drawdown – the world's most comprehensive plan to reverse global warming.) 
EPISODE TOPICS
Episode #1 Stephen Curry says                                     "Keep food scraps from the bin"
Episode #2 Joost Bakker says                                       "Grow some food"
Episode #3 Alice in Frames says                                  "Eat more veg"
Episode #4 Regen Farmer Sam Walker says            "Plant a tree"
Episode #5 James 'all-electric' Allston says              "Support renewables"
Episode #6 Jane Caro AM says                                     "Educate girls"
Episode #7 Dr Anika Molesworth says                       "Cut out carbon"
Episode #8 Zero-Waster Tish King says                     "Avoid packaging"
Episode #9 Neville Jetta says                                        "Heal Country. Seek Indigenous Wisdom"
Episode #10 The New Joneses say                              "Join us. Pledge at thenewjoneses.com"