VOLA HV1 One-handle Basin Mixer
IMG LINK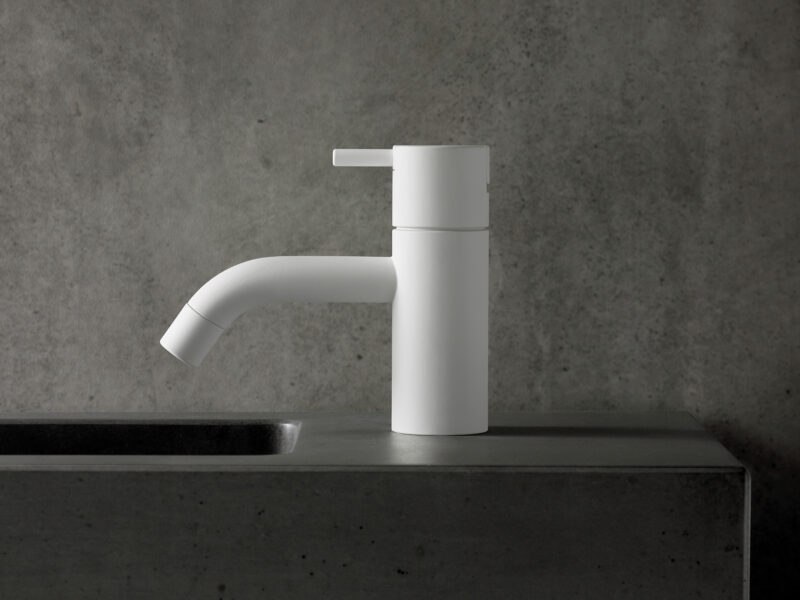 VOLA HV1 one-handle basin mixer with ceramic disc technology, fixed spout with water saving aerator.
Designed in 1968, the VOLA HV1 was one of Arne Jacobsen's first designs. HV1 is defined by the effortless simplicity of the intersecting circle and cylinder. With its timeless design, the one-handle basin mixer features a fixed spout with water-saving aerator.
Height 120 mm
Pipe size: 10 mm
Hole cut out size: 32 mm
Code: HV1
Colour: Colour 28, Matt White
Available in 14 colours and 28 finishes.
Green Credentials
VOLA products are manufactured to meet BREEM (Building Research Establishment Environmental Assessment Methodology) standards and are WELS accredited. VOLA is certified according to the quality standards ISO 9001, ISOI4001 (environment) and DS/OHSAS 18001 (work environment).