VOLA 111 One-handle Built-in Mixer
IMG LINK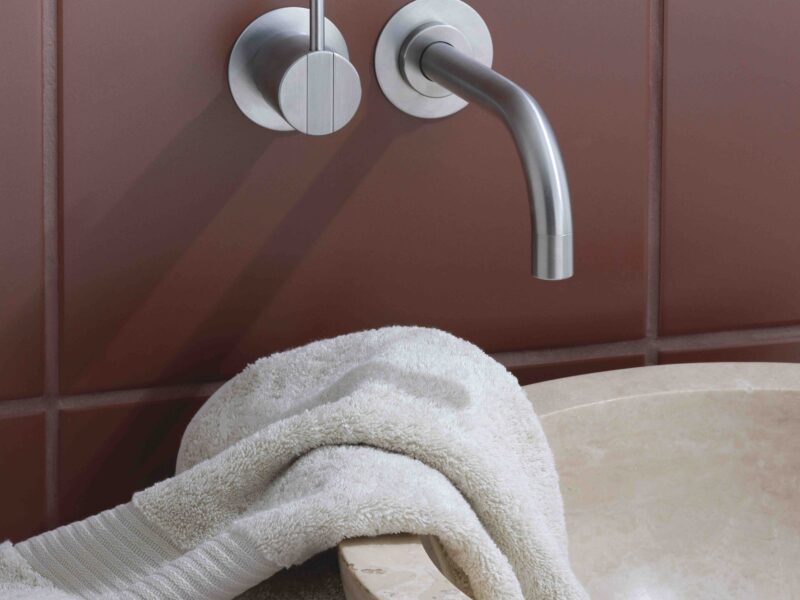 VOLA 111 one-handle built-in mixer with ceramic disc technology.
Unchanged for 50 years, the 111 was the first VOLA mixer tap. The VOLA 111 is the essence of the pared back form, a circle within a circle, bisected by a simple line.
Code: 111
Colour: Colour 40, Brushed Stainless Steel
Available in 14 colours and 28 finishes.
Green Credentials
VOLA products are manufactured to meet BREEM (Building Research Establishment Environmental Assessment Methodology) standards and are WELS accredited. VOLA is certified according to the quality standards ISO 9001, ISOI4001 (environment) and DS/OHSAS 18001 (work environment).