VOLA 060 Head Shower
IMG LINK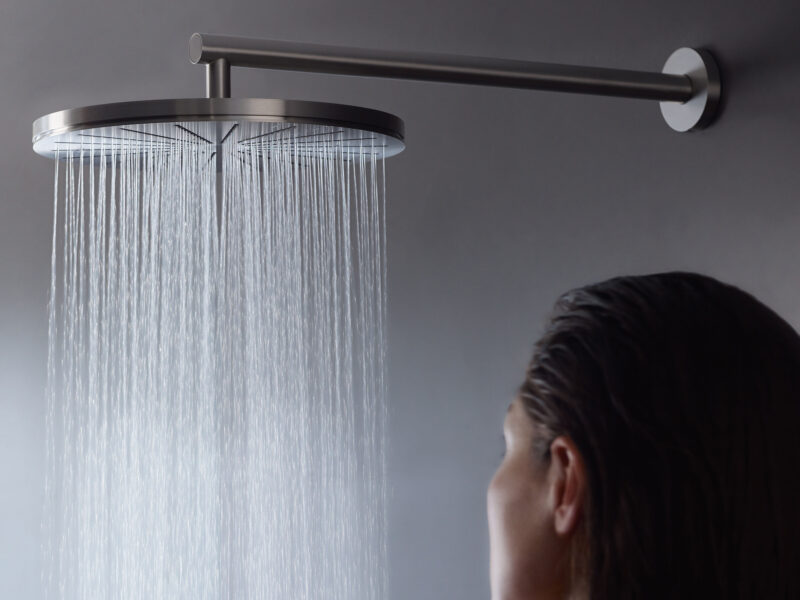 VOLA 060 round head shower, wall mounted.
The multi award-winning 060 round head shower continues the lineage of VOLA's design principles established in 1968 by Arne Jacobsen. To ensure the shower retains its perfect cylindrical shape, every shower head is made from a single disk sliced from a sold 600kg cylinder of brass.
Code: 060
Colour: Colour 40, Brushed Stainless Steel
Available in all 14 colours and 28 finishes.
Green Credentials
VOLA products are manufactured to meet BREEM (Building Research Establishment Environmental Assessment Methodology) standards and are WELS accredited. VOLA is certified according to the quality standards ISO 9001, ISOI4001 (environment) and DS/OHSAS 18001 (work environment).