BOLON
IMG LINK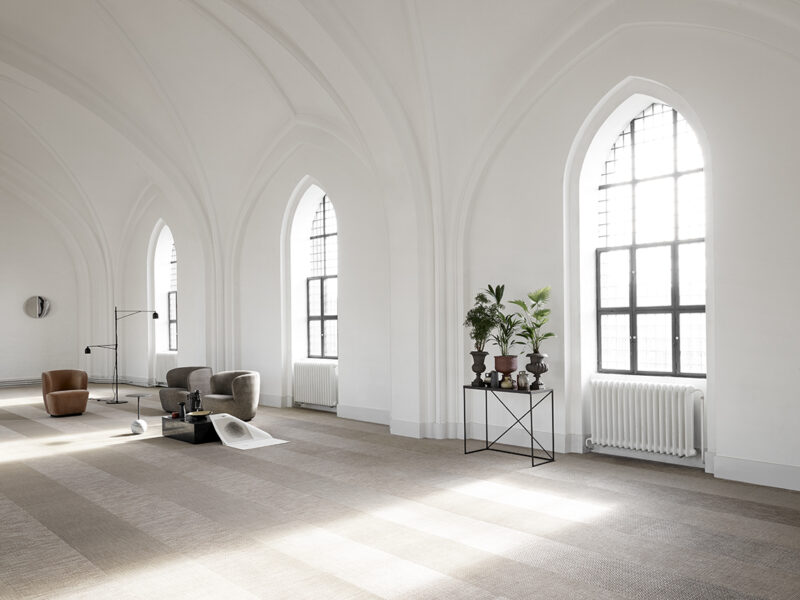 The Story Of BOLON: A Third Generation Family Business
It's a story we'll never tire of hearing. Over 60 years ago in Stockholm, Sweden an idea sparked to life. Textile waste became rag rugs and BOLON was born. In many ways, our founder Nils-Erik Eklund was ahead of his time and today, his ability to see opportunity where others couldn't still inspires us.
The man who lit the BOLON spark was the founder, Nils-Erik Eklund. Today, his grand daughters Annica and Marie keep the spirit alive. Since taking over the company from their parents Lars and Monica in 2003, they have been on a mission – to make BOLON a design-led innovator and fuse conservative, traditional flooring with the boundless creativity of the world of fashion. That they have succeeded so spectacularly is satisfying. They've collaborated with world-renowned designers and architects as well as worked with international brands. However, pride is one thing and complacency is another – and standing still has never been an option at BOLON.
This is a continuing story – that the innovative, challenging and world leading flooring becomes your inspiration.
Made In Sweden
In modern-day business, having a sustainable outlook is no longer a choice but a necessity. Customers increasingly look at a company's environmental credibility and choose products accordingly.
Maybe it's the location in the lush and scenic landscape of Västergötland, next to Lake Åsunden, that is rubbing off on BOLON's green thinking – keeping the manufacturing in Sweden makes sense both in terms of shorter transports and logistics, but also allows full control of the production process, the PVC flooring is produced without added phthalates, and the factory, warehouse and offices are cooled by geothermal means, using locally drawn groundwater rather than refrigerants that damage the ozone layer.
The collection Flow is BOLON's first recycled flooring and is a product of the company's latest initiative – the recycling plant located in the Ulricehamn factory. BOLON has invested over AUD $13 million dollars into the process of transitioning to a more sustainable business. BOLON have also secured the process that grinds and modifies old remnants of flooring into granules that can then be bound and reshaped into a new material, starting the cycle over.
The plant will also have an impact that stretches outside the company, with plans in the pipeline to accept waste products from other manufacturers. BOLON also prides itself on smaller but equally important actions that help the environment, whether that is using clean energy or filtering particles in the factory air.
The well-being of our colleagues, being an ethical company and practicing what is preached is what truly matters – both now and in days to come.
Green Credentials
Bolon has been accredited with Best Practice PVC certification, which assists the process for achieving Green Star rating for projects registered with the Green Building Council Australia. Green Tag rating covers social responsibility, product eco-friendly composition, VOC emissions and durability, while our EPD® (Environmental Product Declaration) communicates BOLON's transparency about the life-cycle environmental impact.