Quality, high efficiency solar panels – Q.PEAK DUO-G6+
IMG LINK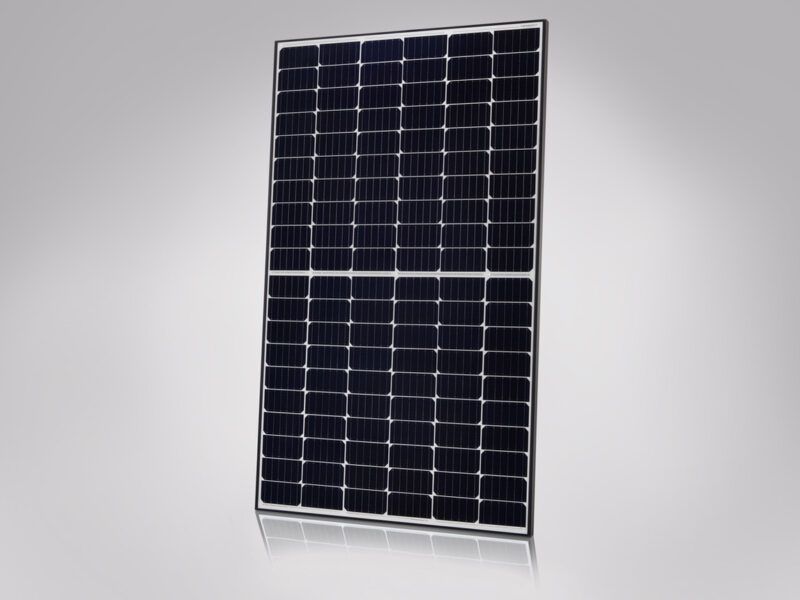 Q CELLS, a renowned total energy solutions provider in solar cell and module, energy storage, downstream project business and energy retail, the market leader for solar panels in the US, Germany, Japan and South Korea will be expanding its premium offering to the market with the arrival of Q.PEAK DUO-G6+ from May 1, 2020.
Q.PEAK DUO-G6+ will be the most powerful Q.ANTUM DUO model for the Australian market from the award-winning manufacturer with a power class of up to 355 Wp. Q.PEAK DUO-G6+ will be the second model in Q CELLS premium, made-in-Korea range, to feature a 25 year product warranty.
Since Q CELLS first announced a 25-year product warranty with the launch of the popular Q.PEAK DUO-G5+, Q CELLS remains the only member of the 'Silicon Module Super League' (which represents the world's top nine largest solar manufacturers) to be offering warranties of this length to the Australian market.
"Q.PEAK DUO-G6+ offers ultimate confidence," said Q CELLS Australia Key Account Director, Myungsin Shim. "Sitting alongside the Q.PEAK DUO-G5+, in Q CELLS range with a 25 year product warranty is sure to be welcome news for Australians at this critical time."
With Energy Networks Australia[1] estimating the additional cost of working from home at $2.78 per day, an average household with two working parents and two school-aged children could expect an increase of up to $1,445 over the next six months should working and studying at home continue. Q CELLS is banking that the quality, performance, and long warranty offer of Q.PEAK DUO-G6+ will turn heads.
"That's what sets apart Q CELLS premium range from the pack," said Shim. "Consumers are increasingly aware and more educated about solar than ever before. They know good value when they see it, or have learned the hard way from previous purchases where a product did not live up to its promise. Now we see them turning more and more to quality, reliable brands like Q CELLS."
Solar installers across the nation are seeing a rise in consumer demand for solar panels as concerns over coronavirus spread. Many installers are reporting noticeable increases in enquiries they're receiving since the outbreak and announcements of shutdowns in Australia.
"Right now, consumers are attracted, more than ever, to quality products to bolster self-sufficiency and energy security in uncertain times," said Shim.
"Q.PEAK DUO-G6+'s high performance thanks to Q.ANTUM DUO Technology, means customers can install fewer panels on their roof to maximise generation and help save on those rising costs."
In addition to the launch of Q.PEAK DUO-G6+, Q CELLS Q.HOME+ ESS HYB-G2 (Q.HOME) will now be ready for Australian installation from mid-May.
Q.HOME paired with Q CELLS solar panels, provides a comprehensive fully wrapped solar solution that is covered by a single warranty. It is backed by Q CELLS industry-leading local specialists – a unique complete solar and support offering of its kind in Australia.
"Consumers understand that with a quality product and reputable brand, they can have confidence in the service, support and performance for the extended life of the product. With global-shutdowns in place, the reasons to deal with companies with a strong local presence is more compelling than ever before," said Shim.
Q.PEAK DUO-G6+, along with all of Q CELLS' products come with local support based in Sydney. Q CELLS has been servicing Australia since 2009, celebrating their 10th Anniversary last year.
"This is unlike anything else in the market," said Shim. "Once Q.HOME is paired with Q.PEAK DUO-G6+, this offers customers complete power from one of the most trusted solar brands in Australia."
Q CELLS has won the EuPD Research Top Brand PV Award for the fifth consecutive year in Australia in 2020. This comes off the back of gaining number one market share in US  residential and commercial solar market as well as winning the Life & Living Award 2020 for "Germany's Most Popular Supplier" – one of the most highly valued recognitions of consumer quality in the country.
Both Q.PEAK DUO-G6+ along with Q.HOME+ ESS HYB-G2 will be available for installation in Australia from May 1 2020 with Q.HOME available for installation from the middle of the month.
[1] https://www.energynetworks.com.au/news/media-releases/2020-media-releases/electricity-costs-of-working-from-home/