EVO Retractable Roof System
IMG LINK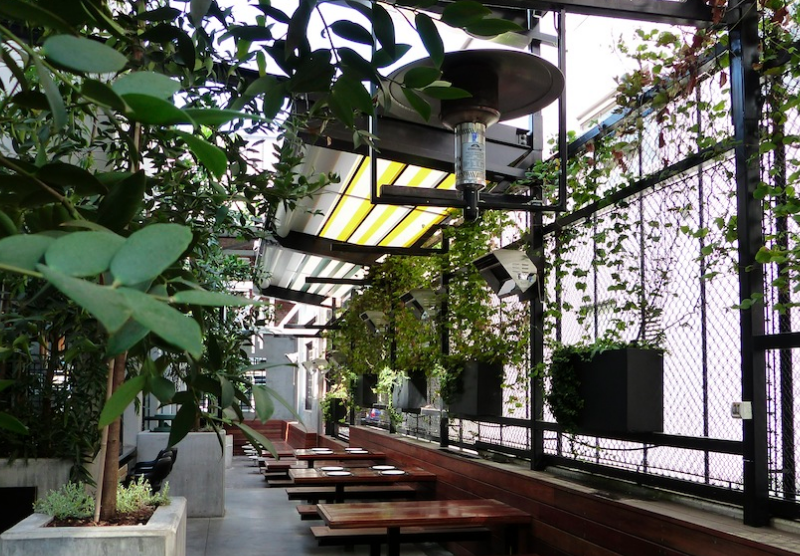 The Evo provides complete design flexibility, functionality and safety. It is specifically designed to integrate easily with existing pergola structures.
Functionality
Simply press the remote (manual option also available) to extend or retract the Evo Retractable Roof to your desired position. Unlike conventional roofing or Louvred roofs, Evo Retractable Roof will not confine your area or add additional uncomfortable greenhouse type heat during the warmer months of the year. Programmed timers, sun and wind sensors can also be integrated into your system to provide ultimate flexibility.
Technology
Manufactured utilising our Precontraint Fabric Membrane (PFM), the result is, outstanding dimensional stability and mechanical strength. Anti-wicking Capillary Resistant Coating guarantees resistance to harsh UV rays, and simplifies maintenance requirements.
Quality
Designed and engineered to last, Evo Series Retractable Roof Systems are European in design and assembled to your specific installation requirements in Australia. The unique manufacturing process has been developed through Melbourne Awning Centre quality culture which permeates every aspect of the business, from design through to installation.
Other Information
Additional Specifications of the product  is also available upon request including framing details, wind load charts and Fire rating certification. Please contact our specialist consultants to ensure you receive the best possible information for your specific project.
More products from Melbourne Awning Centre