Teamwork – ISM
IMG LINK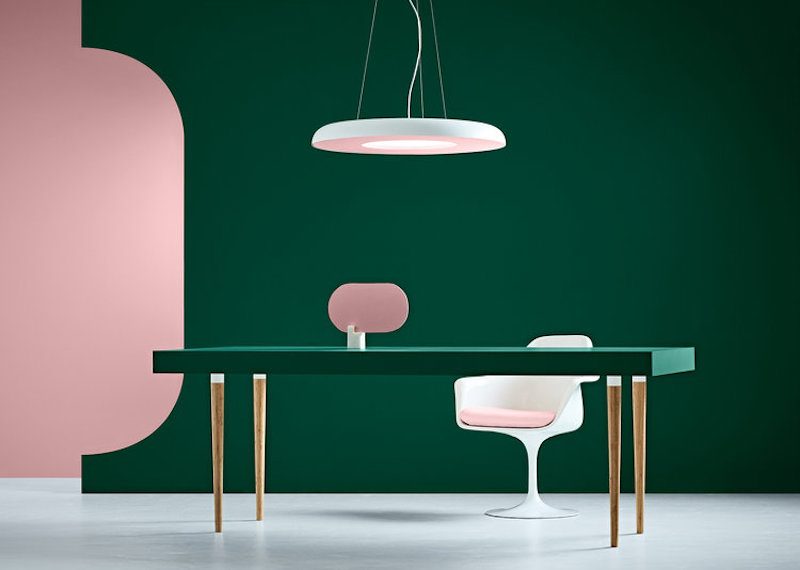 Teamwork pendant combines the latest LED lighting technology with sound absorbing material perfect for working and meeting zones that want to reduce ambient noise.
The simple form of Teamwork includes a fabric insert panel with no visible fixings, available in a choice of colours.
The pendant can direct light down only or an option for up and down, both with dimming control.
Winning Australia's coveted Good Design Award for Excellence the Teamwork Acoustic Pendant was heaped praise by the Jury, which commented: "A beautifully designed pendant light designed to improve productivity, creativity and wellness in the workplace. The Jury was impressed with combination of LED lighting and sound absorbing acoustic materials. The shell is cleverly constructed from aluminium providing a sturdy and durable shell that is fully recyclable at end of life. decorative fabric panel, with no visible fixings covers the acoustic compound. An innovative design feature is the removable fabric panel which is available in 22 contemporary colours. Overall, this is a functional, desirable and stunningly designed piece. Well done."
To inquire about Teamwork, head to our website.
More products from ISM OBJECTS PTY LTD