Brightgreen D700+ LED downlight
IMG LINK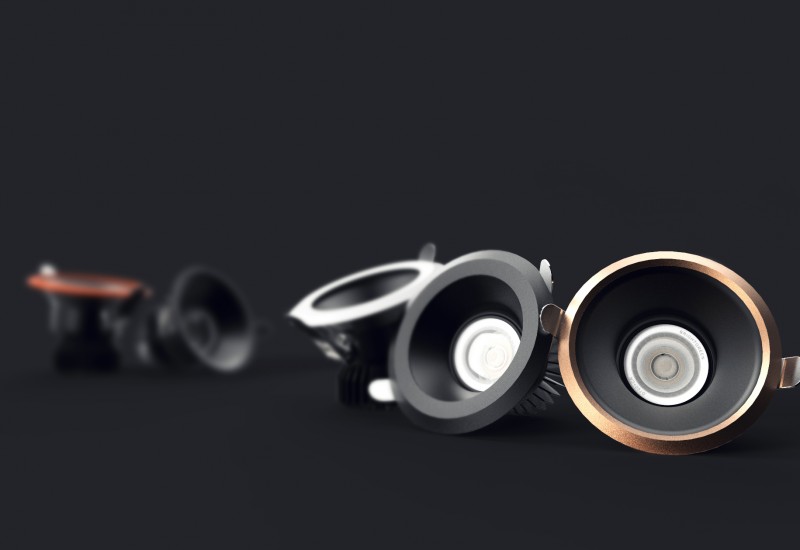 Australian LED technology company Brightgreen has introduced the latest addition to its range of market leading, Tru-Colour interior LEDs—the highly anticipated D700+ downlight. The product release has created a buzz amongst design enthusiasts, with its predecessor the D900+ having taken out numerous awards for its design and sustainability innovations.
The D700+ expands on the on the key features of the D900+, incorporating unparalleled styling options and Tru-Colour technology, as well as new efficiency features and a unique design that drastically reduces light spill. The fitting is designed to last up to 40,000hrs, and comes backed Brightgreen's unbeatable 7-year warranty.
Designed to combat the occurrence of light spill, or glare, recent research proved that the D700+ creates more inviting environments with lower Unified Glare Ratings than standard downlights on the market. With a patented low-glare lens and a deep-recessed design that shields the light source from the viewer's direct line of sight, the D700+ projects an unimposing beam to silently champion interior architecture and design—instead of dazzling viewers with unwanted light spill.
In addition to the low-energy LED technology that comes standard with all Brightgreen products, the D700+ is designed to cut heating and cooling energy usage. With an airtight gimballing system and IC rating, the D700+ allows users to benefit from a fully insulated roof and sealed ceiling—stopping conditioned air from escaping, and improving overall home thermal efficiency.
Extra benefits of the feature-packed D700+ include:
• Tru-Colour technology – to make interiors appear more vibrant and lifelike
• 3000K warm white colour temperature
• An IC-rating, allowing it to be covered and abutted
• A 55° directional beam for more defined lighting schemes and accents
• 40,000hr lifetime, backed by a 7-year warranty
• Interchangeable filters in: honeycomb, opaque diffuser, amber and blue
• A trimless design, providing the option for a pared-back, trimless installation
Interchangeable shaped fascias are also available for purchase with the D700+ in black, silver and a paintable white in the following styles:
• Flatline – a smooth surface fasica for simple styling
• Portal – a fasica that hides the luminaire providing a more focused beam of light
• Capsule – a beam-directing fascia that creates an oblong beam of light
• Heavyweight* – a broad edge fascia for boldly defined downlighting
*Also available in hot orange and marsala colours.
At only $69.00 RRP (+ $9.00 per fascia), the D700+ is one of the most competitively priced premium downlights on the market – leading the way in low-glare luminaire design, overall home efficiency benefits and product flexibility.
More products from Brightgreen