All Electric AGA 3 Series
IMG LINK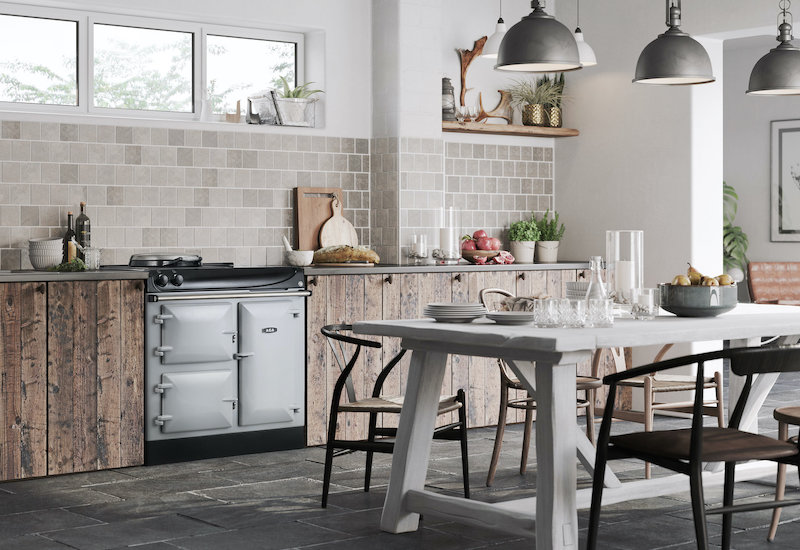 Where beauty meets utility in a cooker that has the essential features every cook relies on. Controllable and practical and with the kind of design values you'd expect, the AGA 3 Series is the addition you'll want in your kitchen today and every day.
At just 90cm wide, this cooker packs in two cast-iron ovens, one for roasting and baking, and the other for simmering.
It also has an AGA hotplate, which can be set to boiling or simmering, a useful tall warming oven and your choice of warming plate or state-of-the-art two-zone induction hob with a bridging feature.
As with every AGA cast-iron cooker eR3 90 puts useful heat into the room, meaning you get that lovely, cosy AGA warmth.
KEY FEATURES
Patented hotplate that can be set to either simmering or boiling mode

An oven that can be set for roasting or baking

Available in 17 beautiful AGA colours

A simmering oven

A useful tall warming oven

State-of-the-art two-zone induction hob – complete with bridging feature, allowing you to use a griddle plate, fish kettle or other large cookware

No regular servicing required

32 amp supply plus 13 amp supply

In-room venting, no external flue required

Warranty: 5 years parts and 1 year labour