Ovolo Nishi presents Porosity Kabari
IMG LINK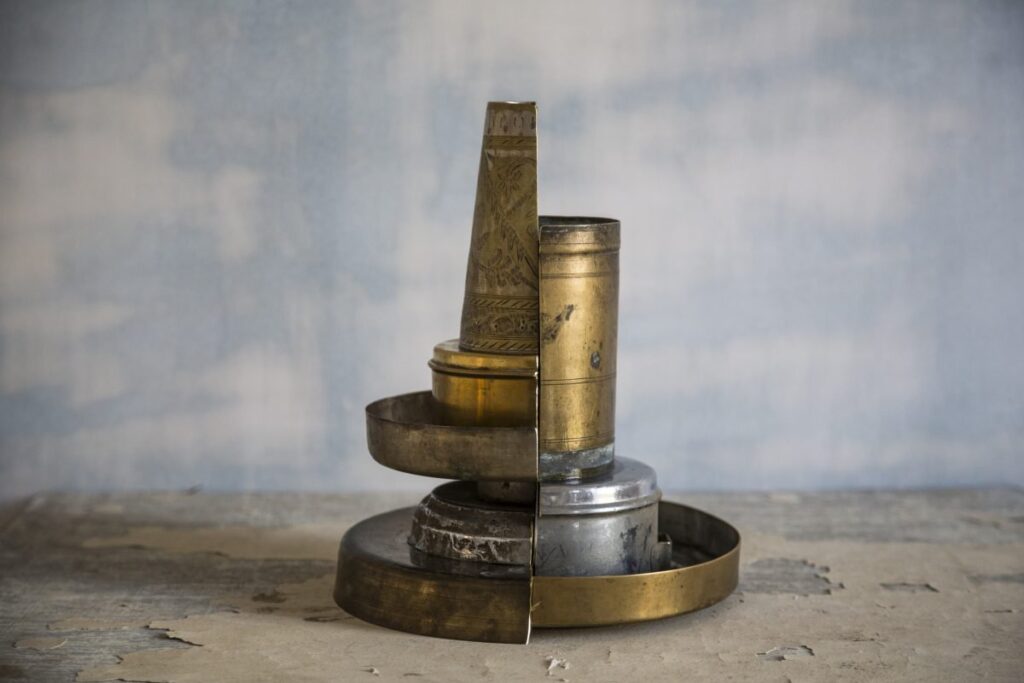 Porosity Kabari, an exhibition by Australian object designer Trent Jansen, artist/architect Richard Goodwin and Indian design thinker Ishan Khosla, is presented by Ovolo Nishi.
The exhibited pieces are the result of an interdisciplinary, cross-cultural, collaborative project between the three. The project challenged them to produce furniture and object pieces over just three weeks and made from materials and craftsmanship sourced solely from the 'Chor Bazaar' (thieves market) and 'Kabari Bazaars' (junk markets) in Mumbai, India.
The project is aptly named. Porosity – the ability of a membrane or material to let liquid and gases pass through it; or in this case ideas and people. Kabari – the Hindi work for junk.
The market neighbourhoods within which this project took place are where many of India's useful objects end up. It is also where they are often given a second life – car panels are transformed into ad-hock cookers and old clothing is quilted into rugs for snake charmers.
The designers learnt from conversation and experimentation with the vendors and crafts people working in these manic marketplaces. The process challenged them to make something from something else – the essence of sustainable design.
When: Friday 9 June till Sunday 9 July
Where: Nishi Gallery
Cost: Free