Open House Ballarat announces full program
IMG LINK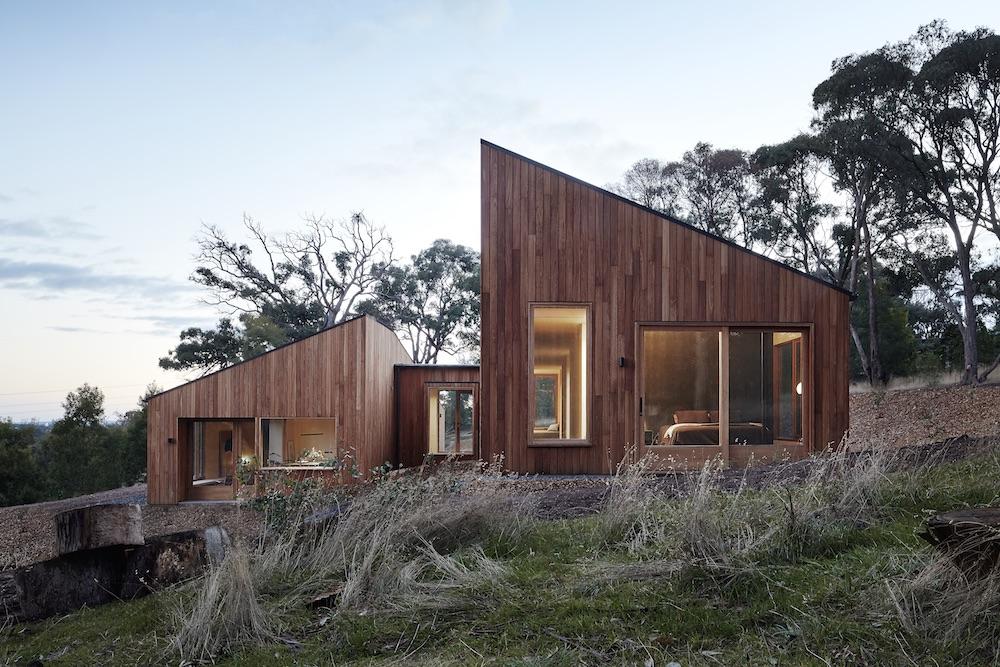 Ballarat's best architecture and significant buildings are set to open for public viewing as the highly-popular Open House Melbourne (OHM) extends its program of events to the region.
Presented by Open House Melbourne in collaboration with the City of Ballarat and Visit Ballarat, the free two-day event will see 21 spaces open for viewing, including private contemporary houses, architecturally significant commercial and civic buildings, and landscapes. In addition, a program of special events from film screenings to activities for kids will make for a weekend not to be missed.
This is the first-time Open House Melbourne has partnered with a regional city, allowing locals and visitors alike to see inside buildings and spaces not normally open to the public.
Highlights include the Two Halves House by Moloney Architects, Ballarat's Regional Integrated Cancer Centre by Billard Leece Partnerships, and The Loreto Chapel by William Tappin
Two Halves House, a private home design by Moloney Architects, was completed in 2017. Taking the ubiquitous pitched roof country house form and splitting in half – the Two Halves House sets up a close relationship with its bush setting. The upper pavilion houses a cellular arrangement of bedrooms and bathrooms and forms the more private part of the building. The lower pavilion is the more public side of the house with a large open living space with access to views on the south.
Ballarat's Regional Integrated Cancer Centre by Billard Leece Partnership for the Department of Health/Ballarat Health Service supports a multidisciplinary collaborative approach to patient care. The centre provides the latest technology for cancer treatment supported by a radiotherapy facility, a medical oncology unit, a satellite pharmacy ensuring immediate access to medication and treatments, and a multidisciplinary consultation suite, supporting the concept of a 'one stop shop' for patients and their families. The interiors were purposely designed to be warm and uplifting. Radiation bunkers were also designed to be less imposing, with a floral ceiling pattern that can be lit up in a variety of ways to calm patients during treatment.
The Loreto Chapel on the Loreto College grounds is a convent chapel of architectural significance designed and built in 1898 by William Tappin. It is one of the largest and most elaborate convent churches in Victoria. The convent chapel represents a notable application of the use of decorative paintwork and stencilling, tessellated tile work (replaced by parquetry in 1930), and stained glass.
Out of the 21 buildings open on the Weekend, 16 are open access, self-guided or will operate guided tours at specific times. There is no need to book for these buildings; however, if the building is busy you may need to wait.
Five buildings have pre-booked tours due to their limited capacity and for security reasons, and will require a small booking fee to reserve a place.
Open House Ballarat is being held across October 28 and 29 to coincide with the 2017 Season of the Arts campaign, headlined by arts and cultural events including the Ballarat International Foto Biennale, the Ballarat Cabaret Festival, and the Art Gallery of Ballarat's Romancing the Skull exhibition.
Head to the website to check out the full program.