Nightingale 2.0
IMG LINK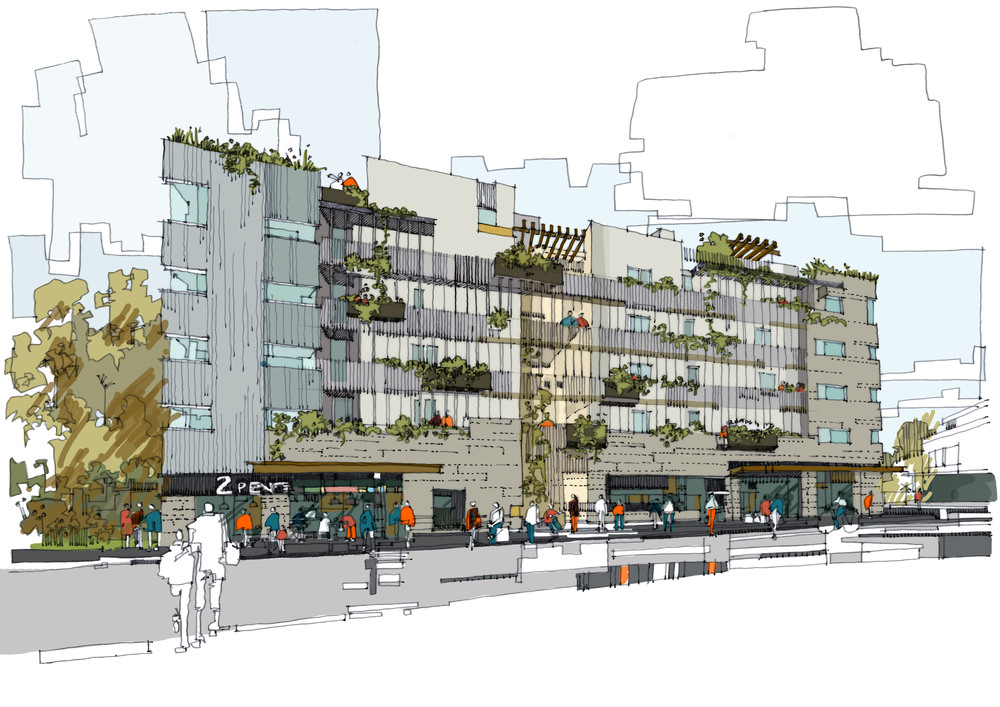 First devised by Breathe Architecture, The Nightingale Model is a triple bottom line development with apartments that are environmentally, socially and financially sustainable. The ultimate goal of the project is to provide quality urban housing at an affordable price by simplifying both the development process and the building itself.
The first Nightingale experienced some ups-and-downs, but has recently been re-approved by Moreland Council to go ahead at its 6 Florence Street location in Brunswick, directly opposite its inspiration, The Commons. Now Nightingale 2.0 is underway and has commenced public advertising as a part of its town planning permit application. Located at 72a Station Street in Fairfield, the site was purchased due to its direct access to multiple forms of public transport, excellent existing social infrastructure, community feel and existing planning permit, current to June 2017, for a five-level office building.
The proposed development is being led by Six Degrees as Architect, with James Legge as the lead architect and developer. The practice is renowned for its work in activating precincts, for its engagement with the street and surrounding landscape, and for the facilitation of community within its projects. HIP V. HYPE will support the project as the Development Manager. An entrepreneurial firm, their operations focus around four pillars – development, design, sustainability and research.
Having seen the existing permit for a bland office building as a poor design outcome for the site and nearby area, Nightingale 2.0 proposes a more engaging design response, at the same scale as the approved building, to enhance and strengthen the quality and vitality of the surrounding retail precinct. The proposal consists of four levels of 1, 2 & 3 bedroom apartments, all designed with liveability and environmental sustainability as driving attributes. Below them will sit three retail tenancies, intended to help with street activation and improve the amenity of the station precinct. Victrack and PTV are both keen for the development to assist with improving the safety of the station environment.
In line with the previous Nightingale Model, 72a Station Street is close to excellent public transport options, as well as having daily shopping and employment opportunities close by. With this in mind, all 180 people who have expressed interest in living in a Nightingale Model apartment designed by Six Degrees at 72a Station Street are fully aware that they won't be provided with a car space and won't be eligible for an on-street parking permit. Instead, a detailed Green Travel Plan has been prepared by HIP V. HYPE Sustainability and has been designed to make sustainable transport modes the most convenient and cost effective way to for residents to travel.
If you're interested in supporting Nightingale 2.0 or finding out more you can visit their website here.