New to Shelter this December
IMG LINK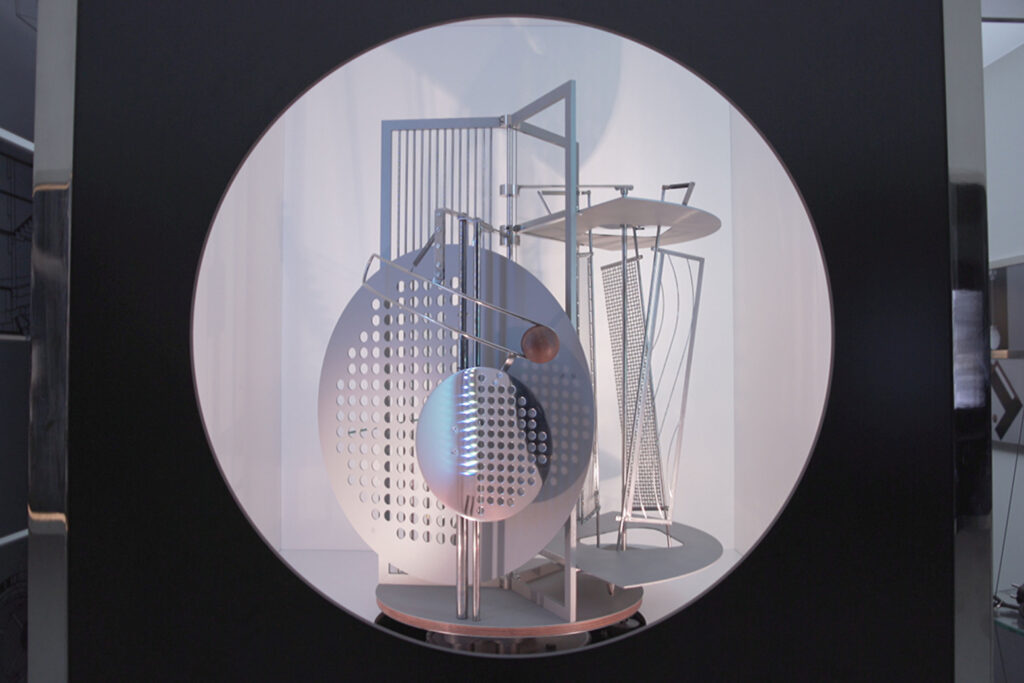 As we wrap up 2021, Shelter explores some of the great creative trailblazers in the architecture and design world; who would flourish after overcoming immense adversity early in their lives.
First up for Shelter in December, go on an odyssey through the life and legacy of Laszlo Moholy-Nagy, with the feature length documentary THE NEW BAUHAUS.
Forced to leave his life and design studio in Berlin behind, with the rise of the Nazi party, Hungarian artist and professor László Moholy-Nagy began the journey that would see him arrive in Chicago in 1937, and become the director of the New Bauhaus.
A new design school drawing heavily from the philosophies of the German original, the New Bauhaus would lose its funding after a single year and close.
Not to be deterred, Moholy-Nagy opened the School of Design in Chicago in 1939, and his pioneering approach of blending technology and multi-discipline art, brought together art students and design students, and created a unique and ground-breaking approach to design and architecture.
One of the great artists and teachers of the 20th century, THE NEW BAUHAUS journeys through Moholy-Nagy's artistic and personal life, and pieces together his legacy upon modern design, still readily felt today.
MAGICAL IMPERFECTION: THE LIFE AND ARCHITECTURE OF RAYMOND MORIYAMA
Next we head north and over the border for the inspirational story of world-renowned Canadian architect Raymond Moriyama.
Born in Vancouver to Japanese immigrants in 1929, Moriyama suffered severe burns as a four-year old, and during the 8-month recovery from his bed was inspired to become an architect, after watching an architect coming and going from a nearby construction site.
But the dream was threatened by the outbreak of WW2. Within months of the Japanese attack on Pearl Harbor, 22,000 Japanese Canadians were stripped of their homes and businesses and sent to internment camps.
Twelve year old Moriyama, his mother and two younger sisters were sent to a camp while his father was made a prisoner of war.
Always able to make the best of his circumstances, Moriyama spent his time in the internment camp with his first foray into architecture, building a treehouse lookout outside the camp; as a place for escape and solitude.
Up among the trees Moriyama began to appreciate the beauty of nature and contemplate a time when he could make a contribution to the world, which would later become core beliefs that flowed through his work.
MAGICAL IMPERFECTION examines Moriyama's humanistic and philosophical journey, focusing on several of his most notable buildings, including the Japanese Canadian Cultural Centre, the Ontario Science Centre, the Scarborough Civic Centre, the Toronto Reference Library, the Canadian Embassy in Tokyo and his crowning achievement: the Canadian War Museum in Ottawa; inspired by his own wartime experience.
The film chronicles the man behind these buildings, each reflecting Moriyama's unshakable belief in the need for inclusion and social justice in our world.
Inside their world: WHERE ARCHITECTS LIVE
Next up for Shelter this month we venture into the homes of eight of the biggest names in architecture.
Paris, Tokyo, Berlin, Mumbai and Milan, some of the great cities in our world, are taken architecturally into the future by the best minds in design. But where and how do those architects live themselves?
This feature-length documentary goes inside the houses and spaces of 8 of the brightest industry leaders, including Shigeru Ban, Mario Bellini, David Chipperfield, Massimiliano and Doriana Fuksas, Zaha Hadid, Marcio Kogan, Daniel Libeskind and Bijoy Jain.
WHERE ARCHITECTS LIVE features David Chipperfield's minimalist flat in the Mitte district of Berlin; to Shigeru Ban's zen-monk styled home built around the existing trees in Japan's Hanegi Forest; and Zaha Hadid's open, bright and light London residence that echoes her childhood in Baghdad.
An incredible insight into their lives, WHERE ARCHITECTS LIVE is a must-watch for lovers of architecture and design.
Designing the very best: DESIGN TOUCH Season 3
Ever wondered what Karl Lagerfeld's library is like? Or fancied a peek into Valérie Barkowski's splendid house in the centre of Marrakech? Or just how hard is it to buy an Amsterdam church and transform it into a residence?
Discover this and more with the third and final season of DESIGN TOUCH.
Stop by the castle in Dordrecht, the oldest city in Holland; dine at a stunning seafood restaurant in Beirut; and marvel at the chic and luxuriously elegant Miami designs of René Gonzalez.
These 15-minute episodes are the perfect sample of the world's best luxury homes, hotels and restaurants; and the perfect travel inspiration as we head towards the world (hopefully) re-opening in 2022.