More open space and recreation for Sydneysiders
IMG LINK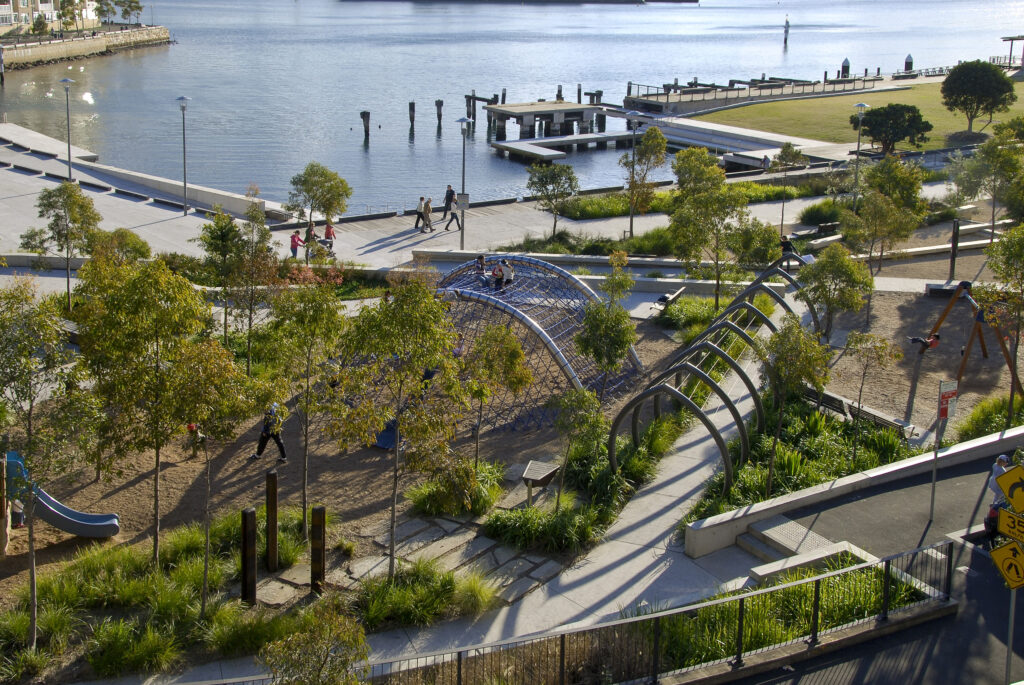 The City of Sydney's $400 million plan to increase open space for a growing population was formally adopted by Council on Monday following widespread support from Sydneysiders, workers and visitors.
The City received more than 110 responses to the open space, sport and recreation needs study on exhibition in May, with more than 90 per cent supporting the $400 million capital works program over the next 10 years.
Those who responded welcomed the additional budget for open space, and in particular, the creation of more multi-purpose recreational facilities.
Lord Mayor Clover Moore said that for the three quarters of City residents living in apartments, the parks and playgrounds are their backyards.
"Over the past decade, we've invested more than $270 million on new or upgraded open space and completed more than 250 major projects including parks, playgrounds, pools and community spaces," the Lord Mayor said.
"As our population grows, we need to keep opening up more parks and playgrounds, continuous green corridors, and wonderful recreational facilities to encourage healthy outdoor lifestyles.
"When all actions under our plan are complete, we will gain an extra 36 hectares for recreation, expanding our open space to more than 16 per cent of the local government area."
More than 96 per cent of survey respondents said they currently use open space and parks in the City of Sydney area. A total of 81 per cent indicated they use sport and recreation facilities. They ranked sub-regional planning as the most important strategic direction the City could take to increase open space.
"Our sub-regional planning approach joins the dots between local and regional strategies, including the state government's Sydney green grid, to connect open spaces within the city to green patches and corridors in surrounding local government areas," the Lord Mayor said.
"That's why we're working with neighbouring councils, the state government, schools, local sports clubs and regional and state sporting associations to ensure our residents and workers have greater access to open space and recreational facilities."
The City maintains 90 playgrounds, 21 tennis courts, 13 outdoor courts, 13 playing fields, eight indoor recreation centres, five aquatic centres, six fitness gyms and four skate parks.
The open space, sport and recreation needs study recommends:
– Upgrading and increasing the number of parks, sports and recreation areas across the City with more than $400 million allocated over the next 10 years.
– Upgrading Hyde Park, Victoria Park and Observatory Hill Park.
– Providing five new sports fields, including at Gunyama Park in Green Square and Perry Park in Alexandria.
– Building recreational spaces at Garraway Park in Green Square, McPherson Park in Ashmore Estate, and Harold Park in Forest Lodge.
– Upgrading and increasing skate facilities at Federal Park, Sydney Park and Green Square.
– Developing partnerships with schools, community groups and neighbouring councils to increase access to sports fields.