Melbourne Knowledge Week 2018
IMG LINK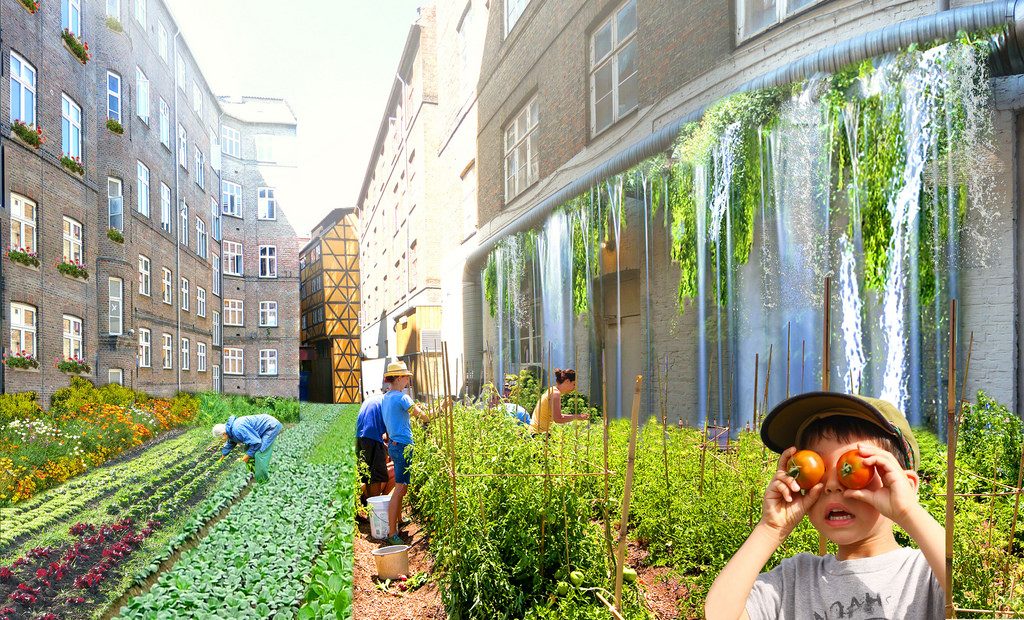 From augmented reality, artificial intelligence and driverless cars, to 3D printed burgers, chatbot nurses and heat-resistant pavement, Melbourne Knowledge Week 2018 promises to be the city's most thought-provoking and immersive experience yet.
Acting Lord Mayor Arron Wood said Melbourne Knowledge Week will explore what the future of Melbourne might look like during 90 events across seven days.
"This is our most ambitious Knowledge Week yet as we explore all the biggest challenges and opportunities presented by our changing world," the Acting Lord Mayor said.
"We expect to welcome thousands of inquisitive minds to our hub at Melbourne's iconic Meat Market during this week-long showcase of ground-breaking ideas and cutting edge technology which will increasingly impact every part of our lives."
"For the first time we've also selected six key Knowledge Week Ambassadors, whose expertise in the fields of health, technology, food, innovation, sustainability and design represent the key areas of change our society faces."
The Melbourne Knowledge Week 2018 Ambassadors are Shane Delia (food), Dr Amanda Caples (science), Jemma Wong (technology), Laura Anderson (entrepreneurship/innovation), Benson Saulo (sustainability) and Neil Stonell (city design).
Chair of the Knowledge City portfolio, Councillor Dr Jackie Watts, said Melbourne Knowledge Week is one of the most exciting events on the city's calendar, as Melbourne comes together to explore its collective future.
"Our world is moving at an unprecedented pace and Melbourne has to be prepared to understand the changes, and to evolve with these changes," Dr Watts said.
"Knowledge Week is about ensuring our city is future ready, showcasing innovative solutions being producer right on our doorstep."
"I would encourage everyone in our community, both young and old, to come to the Meat Market for a hands-on exploration of what the future holds for the World's Most Liveable City and most importantly in this, our Knowledge City."
The City of Melbourne has partnered with RMIT University, the University of Melbourne, Melbourne Health, Launch Vic and the Social Food Project, and more than 70 other organisations to deliver the 2018 festival.
Melbourne Knowledge Week 2018 runs from 7 May until 13 May. For more information visit the Melbourne Knowledge Week website.
MELBOURNE KNOWLEDGE WEEK 2018 HIGHLIGHTS
For the full Melbourne Knowledge Week 2018 program, click here.
Melbourne City DNA
MKW Hub, Meat Market, North Melbourne
All week
You don't need a microscope to examine the DNA of our city. Melbourne's DNA is in its data: map, stories, the information we collect, the projects we undertake. Melbourne City DNA is an exhibition of emerging technology that tells Melbourne's story by bringing the city's data sets and projects to life. Explore our past, present and possible future through new media such as augmented reality, virtual reality, 3D visualisation and interactive maps.
Prototype Street
Innovation District, Corner Cardigan Street and Argyle Place
All week
With a rapidly changing climate and a rising population, the street of the future is going to look very different. Take the future for a test run in the heart of the Melbourne Innovation District, with a working prototype future street. Share the road with advanced new tech including walking on heat-resistant pavement and other new technologies.
City Shaping Symposium
MKW Hub, Meat Market, North Melbourne
Tuesday, 8 May
In a world of accelerating change, how can we shape a city that works for everyone? This day of talks, discussions and workshops will focus attention on shaping our city for an innovative future, exploring the Melbourne Innovation District (MID), indigenous innovation, the technology infrastructure required to accelerate innovation, applied knowledge and learning experiences to prepare for the future of work.
Melbourne Tech Showcase
MKW Hub, Meat Market, North Melbourne
Tuesday, 8 May
Does Melbourne's answer to Steve Jobs already walk among us? Get a sneak peek at mysterious new products, emerging tech and future services. Be the first to see the latest technology coming from Melbourne's startups and tech companies, communities and individuals.
Mini Make Day
Library at the Dock, Docklands
Sunday, 13 May
This is DIY without the splinters. Mini Make Day will team up with local makers, fashion designers, artists, organisations and academics – people who create incredible things to celebrate the do-it-yourself spirit. Join them for a family-friendly day of free games, workshops, talks, community hangouts and virtual reality. Creatives hosting sessions on the day will include Cat Full of Ghosts, Sarah Seahorse and Luna Aquatica, Donnachie, Simionato & Sons and Lucille Nolan. Children of all ages welcome.
Edible History of Technology in Food
MKW Hub (The Restaurant), Blackwood Street, Melbourne
Tuesday, 8 May
Are your tastebuds quick learners? Experience the history and future of food technology: from hunting and gathering, to current gastronomic trends and futuristic preparation. Taste wild, foraged foods and sample innovations such as aquaponics and genetically modified produce.
Future Hospital
Royal Melbourne Hospital, Grattan Street
Saturday, 12 May
Could a VR experience cure a physical illness? Could a chat-bot prepare you for major surgery? Could an algorithm calculate your medicine dose better than a doctor? There are the questions Melbourne's leading med-tech start-ups are asking. Come and experience prototypes first hand in our all day exposition demonstrating the best that the future of medicine has to offer.
The Long Now: Planning a 10,000 Year Future for Human Knowledge
MKW Hub, Meat Market, North Melbourne
Friday, 11 May
What does it mean to plan 10,000 years into the future? The Long Now Foundation in San Francisco is trying to answer this question. Working to reframe our sense of the here and now to be a bigger 'here' and a longer 'now', the Long Now provides a sense of agency and responsibility for the future of our human civilisation. Come and experience a keynote address from Dr Laura Welcher, CEO and Director of the Long Now Library.
Food Innovation Hub
MKW Hub, Meat Market, North Melbourne
All week
Is food the key to a sustainable future? Wasteful living is becoming wormfood. We all need to eat, but we don't want our eating habits to hurt the environment – so let's change the way we think about food and sustainability. Come into the Food Innovation Hub whenever you want throughout the festival and explore a showcase of local change makers who are contributing to a better food system.